Battlefield Heroes offers free Party Packs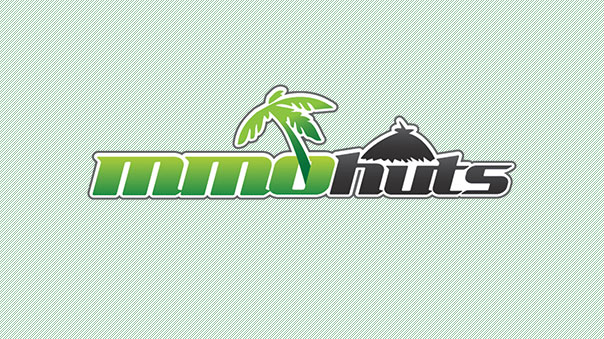 Wake Island, a new map, is coming in a few weeks to Battlefield Heroes. The game has also been localized in more languages.
Players who also log in between June 30 and July 8 can get two free Party Packs as a bonus summer event (one Royal, one National): each includes 77 Battlefunds, 25 Festive Flares, a permanent party hat, and a 7 day Birthday Suit rental.
Battlefield Heroes is published by EA, which also publishes BattleForge.
Battlefield Heroes Gameplay Screenshot

Source:
Summer is heating up for all Battlefield Heroes players!

Battlefield Heroes™, the hit arcade cartoon shooter, is turning up the heat this summer! To celebrate the game's second anniversary and the surpassing of 8 million players worldwide, EA has something special in store for all Battlefield Heroes players. Wake Island,one ofthe Battlefield franchise's most popular maps is coming to Battlefield Heroes later this month. And that's not all! Players can log in between June 30, 2011, 11PM, GMT and July 8, 2011, 8.00, GMT to receive two free Party Packs*: one Royal and one National. Each Party Pack will include 77 Battlefunds, 25 Festive Flares, a permanent exclusive Party Hat, and a 7 day rental to play in a Birthday Suit! To claim their free Party Packs, players can log in at www.battlefieldheroes.comthen look in the "My Stuff" menu and select "Rewards".

EA is also proud to announce that Battlefield Heroes is now fully localized in eight new languages, including: French, Spanish, Italian, Dutch, Polish, Portuguese, Turkish and Russian. With English and German previously available, Battlefield Heroes is now live in a total of ten languages worldwide.

Battlefield Heroes is a Play4Free third-person shooter that brings classic Battlefield gameplay to a mass audience. The game features fun, cartoon-style graphics and gameplay that caters to players of all skill levels. Battlefield Heroes is easy to pick up and play but has robust character customization and sticky online features so gamers can spend hours building up their characters and conquering the world.
Battlefield Heroes is leading EA's web-focused free-to-download, free-to-play business model which generates revenue through advertising and micro-transactions. With zero barriers to entry, now anyone can be a hero on the battlefield!
Learn more about the game at www.battlefieldheroes.com or follow us on Facebook (http://www.facebook.com/bfheroes) and Twitter (http://twitter.com/bfheroes).
Next Article
Publisher Surprise Attack Games and developer Rocktastic Games today launched Rogue Continuum into Early Access on PC and Mac.
by MissyS
There's no doubt that CrimeCraft has significantly improved since our first review when the game went free-to-play.
by MissyS