Battlefield Hardline Joins the EA Access Vault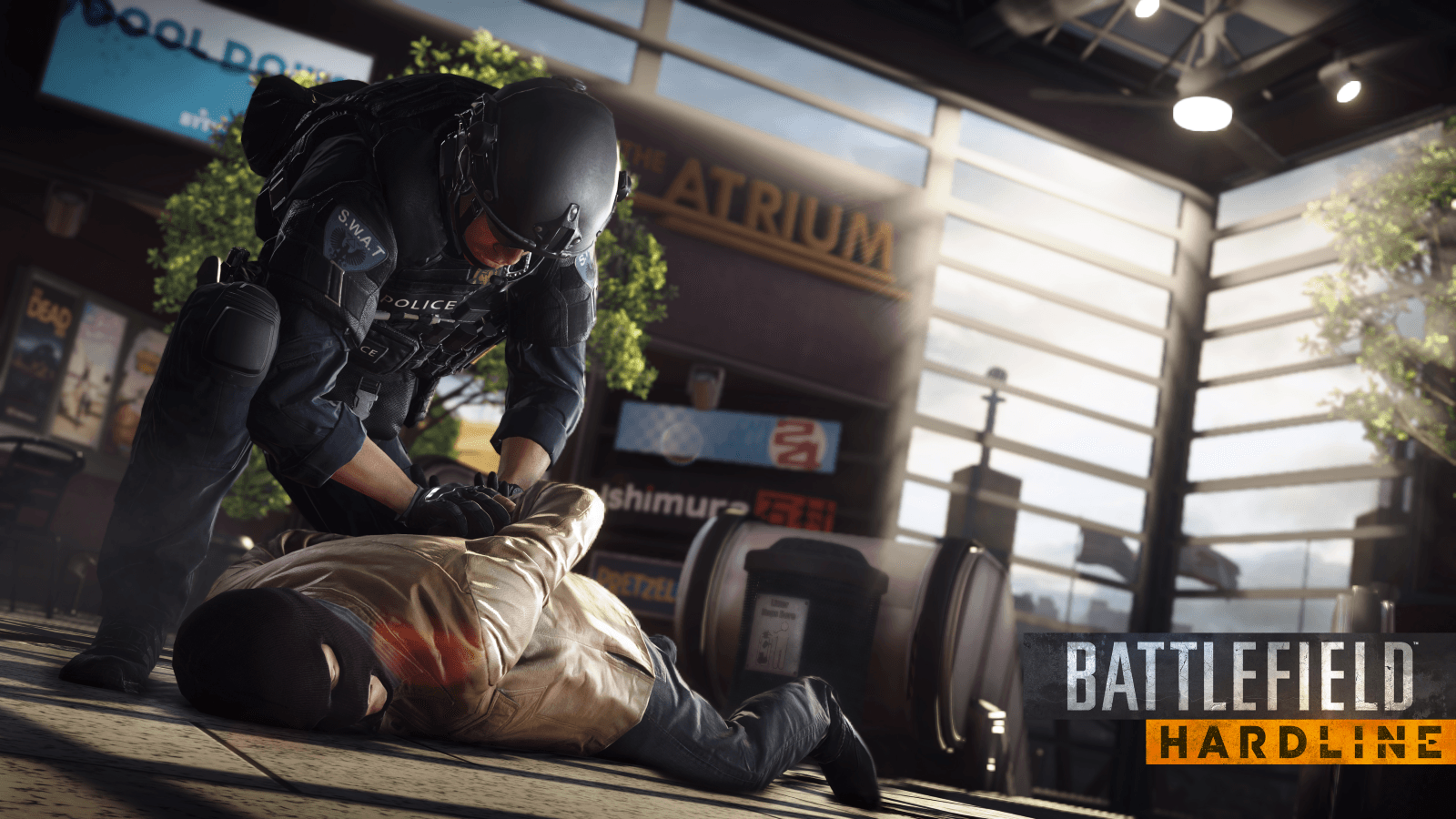 It's the real deal! Starting today, EA Access members can experience the strategy, speed and story of Battlefield™ Hardline as the game enters The Vault, only on Xbox One. Battlefield Hardline joins a growing collection of titles in The Vault, including Dragon Age: Inquisition, Battlefield 4, FIFA 15, and Need for Speed™ Rivals. Players simply download the game from EA Access and can play as much as they want.
Battlefield Hardline delivers the ultimate cops and criminals, blockbuster, action fantasy delivered through a world-class multiplayer experience that fans have come to love from the  Battlefield franchise and an all-new episodic single player campaign inspired by modern TV crime dramas.
To celebrate the addition of Battlefield Hardline to The Vault, EA Access members are invited to join the developers of the game from Visceral Games™ to experience the gritty streets of LA with them. From 12:01AM BST to 1:00AM BST on October 15, players can join Visceral in several game modes on Battlefield servers named "EA Access."
EA Access members can experience the best of EA for just £3.99 a month. Members get unlimited play of every game in The Vault, a growing collection of more than a dozen great EA games including Battlefield 4, FIFA 15, and Dragon Age: Inquisition. They can also play upcoming EA games before they're released, and get an exclusive 10% discount on all EA digital purchases on Xbox One. The Play First Trial of Need for Speed hits the streets on October 29, followed by Star War Battlefront on November 12.
Next Article
Sandbox Interactive reveals a new video showcasing cross-platform play in Albion Online.
by MissyS
gumi Inc. today announced the global release of Brave Frontier: The Last Summoner, its newest mobile strategy JRPG.
by MissyS
Perfect World Entertainment and Cryptic Studios are expanding the pool of beta testers for its second beta weekend, with all new features.
by MissyS