Battle of Toys: Arcade Brawler Launches on iOS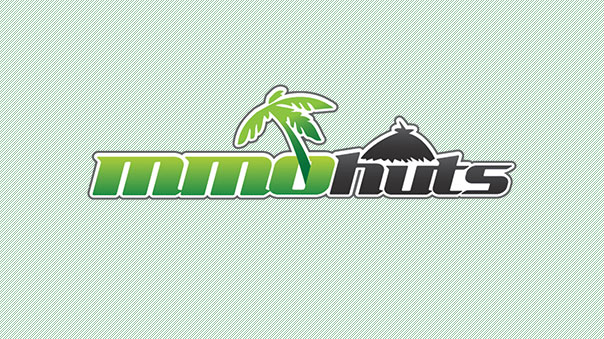 TinyBytes Games, a studio comprised of industry veterans that are committed to bringing fun-filled games to mobile devices globally, announced today that its brand new action brawler game, BATTLE OF TOYS, has launched for iPhone, iPad, iPod touch devices. In BATTLE OF TOYS, the bedroom becomes the battleground as players will find themselves in the midst of dynamic tap and slash fights with their favorite collectable toy figurines.
"In BATTLE OF TOYS, players of all ages can embrace their inner child and once again think back to the days of digging in the toy box to create their own toy battles", said Andres Constantinidis, CEO of TinyBytes Games, "We love toys, so it was important for us to create a new gaming experience that delivers on the feeling of being young and playful while offering a quality game that features accessible controls and stunning graphics."
BATTLE OF TOYS features an array of playable characters, each with their own unique weapons and special abilities that offer unique play style and strategy. Players will select their own exclusive action figure to enter the arena with in order to defeat their adversaries and battle for dominance. With nearly endless customization and upgrade options, toy combatants can be suited up to gain an extra edge in battle and do what it takes to win.
With Facebook capabilities integrated, players will compete against both friends and foes alike in BATTLE OF TOYS. Success can be tracked through Game Center Achievements and the goal is to be on top of the leader board. Compare and collect a variety of different toys and action figures at the capsule machine, an in-game feature that not only tests players luck, but rewards them with select upgrades.
Developed exclusively for mobile devices, BATTLE OF TOYS combines highly detailed graphics and animations with an intuitive combat system to deliver over the top fighting action. Updates for the title will be added regularly and will include even bigger toys into the collection.
BATTLE OF TOYS is now free-to-download on the App Store.
For more information on TinyBytes Games, please visit: www.tiny-bytes.com.
The upcoming Aces Wild update for the popular true action combat MMORPG TERA will launch in North America on Thursday, July 7, 2016.
by MissyS
Gameforge, a leading global online game publisher, announced today the upcoming release of ANIMAS ONLINE, a full-blown mobile 3D MMO with a un...
by Mikedot
Aeria Games has provided more information on the variety of PvP modes DK Online will have to offer, and how the various classes perform their ...
by MissyS