Batheo open beta begins this week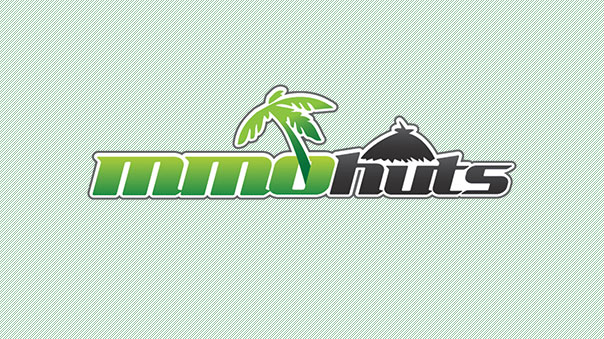 Tuesday, December 7th will see the beginning of Batheo's Open Beta Test. The test will last for one week, awarding 1,000 gold per day to active testers.
A new browser-based RPG-strategy MMO, Batheo is the first game to be published on the ClapAlong platform. Unlike other strategy MMOs, it does not offer resource management or troop building systems, letting players get into combat more directly with their troops. The game features 10 formations, 13 instances, 100 enemies, and 72 troop types.
Batheo Gameplay Screenshot
Source:
Batheo Confirms its Open Beta Test


After polishing the game during the past two rounds of Closed Beta Test, MMORPG Batheo will launch its Open Beta Test on Tuesday, December 7th, announced Power Hosts Technology Limited, the publisher of Batheo.  The OBT will last for a week, during which every gamer would be gifted with 1,000 Gold on a daily basis after logged into the game, which is intended to help the gamers to further explore the excitements the game has to offer, according to the announcement.

Batheo is the company's pilot game published under ClapAlong platform, the brand new browser-based MMORPG allows gamers to directly enter into fierce and glorious ancient battles between Gods, Giants and Heroes, without having to go through strategy game conventions like managing resources and building troops.

Batheo gets gamers back into ancient Greek chaos to march on over 13 large instances and meet over 100 ancient gods and other mythical creatures in epic battlefields. There are up to 72 troop types and 10 formations for gamers to choose from. Gamers can deploy different troops and formations based on their own judgment of battlefield situations, the forum elaborated.

As more gamers around the globe will be invited to join Batheo OBT, the long anticipated game is very close to its official release. A staff member from Batheo adds, "We certainly hope that global gamers could enjoy a brand new game experience in Batheo as we've been working really hard on this brilliant game, and we're so excited that it is getting to the final point of meeting so many wonder gamers out there."

For more details of our game and other events and activities, please visit the official Batheo website at http:// www.clapalong.com/?action=promotion!ldp&utm_campaign=&utm_medium=&utm_source=11&utm_conten=&utm_term=p1&utm_code=11 ;
Next Article
ArenaNet confirmed today that Guild Wars 2: Heart of Thorns will launch on October 23, 2015.
by MissyS
Gravity Interactive has announced the start of ROSE Online's summer festival.
by MissyS