Bandai Namco Reveals New Tank RTS Battleline: Steel Warfare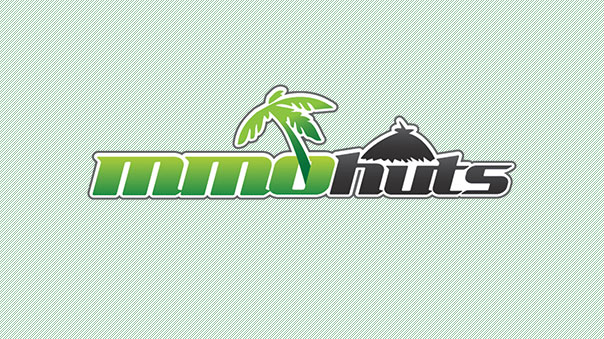 Bandai Namco Games America Inc. announces today an all-new free-to-play game titled Battleline: Steel Warfare for PCs coming later this year. Battleline: Steel Warfare throws players into the belly of both classic and modern tanks with a new spin on tank strategy gaming. Not only will players fight to advance to the front-lines in battles against one another online, they'll also conquer nations in Battleline: Steel Warfare's innovative meta-gameplay encompassing entire continents. Starting today, players can sign-up for a chance to play in the Battleline: Steel Warfare closed beta at www.Battlelinegame.com, which is scheduled to begin early November 2014.
Strategy is key in Battleline: Steel Warfare, and each victory contributes to a team's dominance in the international theater of war. The game is named after its main mode where teams push a visible Battleline back and forth as they take objectives and maneuver on the battlefield. Advancing the Battleline by overrunning your enemy's positions is the way to win the battle! Players can build Divisions (guilds) with other players to use the combined strength of their tanks to strategically outmaneuver, take down enemy forces and conquer nations. However, be warned that rebellion is possible!

"Battleline: Steel Warfare offers a unique and compelling mix of in-tank battles and broader meta-strategy gameplay," says In Joon Hwang, Director of Digital Games for Bandai Namco Games America. "The broad spectrum of abilities, customizations, and strategies within the game all come together to give players a multitude of choices not found in other free-to-play games."
With the sheer variety of tanks from the modern era all the way back to WWI, tank maniacs can finally figure out how many T34s it would take to bring down an M1A1. Or match up Western vs. Soviet forces in the ultimate tank showdown. The possibilities are endless!
Players can customize their tanks by leveling up each tank's attributes and equipping different shells or gear for various effects. Building and capturing bases within conquered territory will also greatly affect the battle, offering gameplay bonuses to allies. Commanders can also equip various consumable items to be used in the heat of battle.
Battleline: Steel Warfare is an original creation from long-time free-to-play game developer Creant Studios, who are excited to be releasing it as their first title for a western audience. "Our team has devoted countless hours and effort to the development of Battleline: Steel Warfare," says Dongwook Kim, CEO of Creant Studios, "We look forward to watching players advance the power of their guilds as well as the lines of battle when the game officially launches later this year in the West."
Battleline: Steel Warfare represents the continued growth of Bandai Namco Games' presence in the free-to-play space. Battleline: Steel Warfare is an investment in new intellectual properties that advance current gameplay standards, bringing pioneering experiences to its players. The game will be made available on PC later this year.
Next Article
TERA surprised us with news late last evening of a massive expansion hitting today.
by DizzyPW
A limited-time event is coming to World of Warplanes, to let players earn two unique warplanes for their squadron.
by Ragachak
TennoCon sells out and offers attendees a sneak peek at content to come.
by MissyS