Bandai Namco and CI Games Release Enemy Front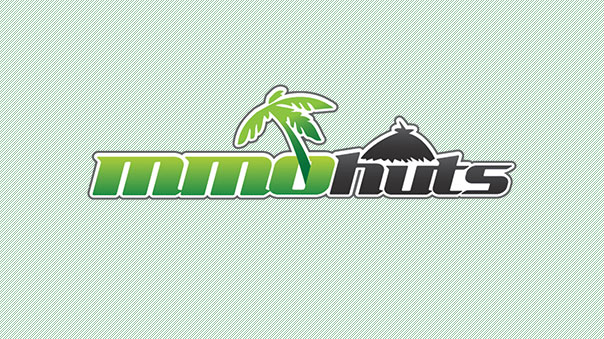 BANDAI NAMCO Games America Inc. and CI Games, a fast-growing international publisher and developer of interactive entertainment, have released Enemy Front, a new first-person shooter action game set against the backdrop of the Warsaw Uprising during World War II. Enemy Front is available for $39.99 on Xbox 360® games and entertainment system from Microsoft, PlayStation®3 computer entertainment system, and PC throughout the Americas. A GameStop exclusive Limited Edition of Enemy Front is also available in the United States and Canada for $49.99.
Enemy Front is a truly modern FPS, featuring realistic visuals, open-ended levels and a richly interactive combat experience that breaks out of the standard model of highly linear FPS experiences.
Against the visceral backdrop of breathtaking European locales, the player takes on the role of American war correspondent Robert Hawkins, as he fights hand in hand with Resistance Fighters opposing the Nazi juggernaut in France, Germany, Norway, and during the Warsaw Uprising in Poland. Players can choose their preferred combat techniques like an all-out assault, precision sniping, stealth or sabotage. Developed with the CryEngine 3, Enemy Front gives players breathtaking visuals, spectacular set pieces, and destructible environments to interact with through iconic World War II resistance operations.
Enemy Front also features tense and engaging multiplayer modes for up to 12 players. Players will use a vast arsenal of World War II weaponry to take down opponents from across the world in exciting death match, team death match, and Freedom Fighter modes.
The GameStop exclusive Special Edition of Enemy Front is available the United States and Canada and features a robust set of additional content, including the full standalone mission "Raid on St. Nazaire," the game soundtrack, new weapons like the M1 Garand and Webley Pistol, DLC MP fighters like the French Liberation Officer and British Commando. Additionally, the Enemy Front Special Edition will come in special packaging.
Next Article
Packed with nods and winks to vintage RuneScape memes and jokes, Gower Quest is a fond love letter from the game's creators.
by MissyS
Positech Games is pleased to announce that the follow up to 100,000 plus selling Gratuitous Space Battles is available from today on open beta...
by Mikedot
Recently, I spent a day with the Zenimax developers, getting a sneak peek at the first ESO Expansion: Morrowind!
by Ragachak