Aztec update arriving in Uncharted Waters Online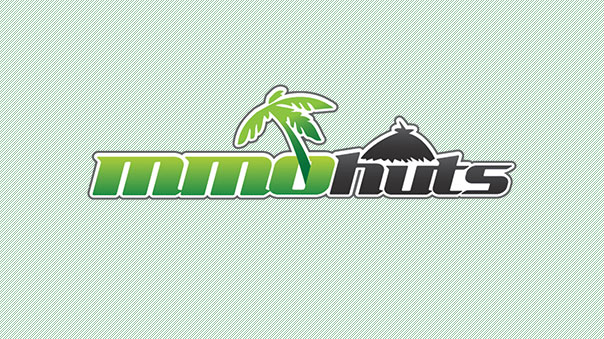 Uncharted Waters Online will launch its Aztec update on early Tuesday, adding new content and changes for players.
New in the update are the Central and South American eastern coasts, adding new levels and content. These areas will be opened on each server by completing Imperial Quests to reach an "attainment level," and will then let players visit using a Latin America East Coast permit. 14 new locations, including one city,will be available, adding 256 quests, 174 discoveries, 17 consumables, and 13 recipes.
The update will also allow players to develop items through donations and discoveries, as well as a new dock system that will let players store one ship and restore its durability. New skills, a level cap of 65, and more make the patch a substantial addition to UWO.
Uncharted Waters Online is published by Netmarble, which also publishes Prius Online and Mini Fighter.
Uncharted Waters Online Gameplay Screenshot
Source:
Greetings UWO Fans,

We will be conducting Server Maintenance on January 11th.

<Maintenance details>

● Date: Jan 11th 2011
● Time: 14:00pm to 18:00pm [GMT+9].
(Your Local Time :Jan 10, 2011 10:00 PM to Jan 11, 2011 02:00 AM)

Aztec Update

1. New Waters Opened

● Central and South America Eastern Coast
· Raise attainment level by completing Imperial Quests.
Quests can be received from NPC located in Palace of each major city

· Central and South American Eastern Coast will be opened when attainment
level earned by all players meets the required level
· Once the Coast is open, restart the Imperial Quest to obtain Latin America
East Coast Temp. Permit

2. New Cities Opened

● 14 new locations in Central and South America

● 1 city that can be entered through a landing spot (Tenochtitlan)
· Can be entered through a quest which can be obtained from Adventurer's
guild at Santo Domingo

3. New Quests/Discoveries

● 256 Quests

● 36 Imperial Quests

● 174 Discoveries

4. New Items

● 17 Consumable items

● 13 Recipes

5. Town Development System
● Towns can be developed by donating items and discoveries
· Each nation's reclaimed lands located in Central and South America
Eastern Coast
· A reward will be given to the donator

● The scenery of the towns will change through development
· Change in the size and scenery of the town
· As the town develops, it will be changed into a Central Capital allowing
Dock Function and new trade goods

6. Dock System

● Allows players to keep 1 ship at the dock

● While the ship is kept, its maximum durability is restored

● Utility ticket can be obtained from Dock Manager once the reclaimed land
becomes central capital

● Players can obtain the utility ticket in exchange for 50 Patriot Award and 5 million
Ducats. Patriot Award can be obtained by doing imperial quests and donations

7. Skill for Original Ship

● New original skill for a ship

● Conditions to add skill

· Shipbuilding Skill Rank

· Required Paneling

· Original Ship Permit

● Original Ship Permit can be obtained from Secretary NPC located in each
palace in exchange for 200 Patriot Awards.

● Adding skill can be done through Shipyard Master NPC using Ship build
command.

8. My Recipes

● Make player's character memorize owned recipes and create items without
recipe items

● My recipe can be utilized through Secretary NPC in each palace

· To register, 30 Patriot Awards and certain amount of Ducats are required

· Required number of Patriot Awards increases as player wishes to add
additional recipes

● My recipes benefit

· Consumes 20% less Vigour

9. Maximum Level Extension

● Max level for each job is now extended to 65

● Scenario quest needs to be completed in order to extend the level

● Scenario question conditions

· Latin America East Coast Temp. Permit

· Job level player wishes to extend needs to be 56 or higher

· Development progression of reclaimed land needs to meet certain points

·· Adventurer Level : Cultural Level 20,000 or higher

·· Merchant Level : Commerce Level 20,000 or higher

·· Maritime Level : Armament Level 20,000 or higher
· NPC Conversation

·· Adventurer Level: Lisbon – Adventurer's Niece

·· Merchant Level : Calicut – Millionaire

·· Maritime Level : Marseilles – Naval Officer

10. Character Name patch
● This patch will permit only alphabets and numbers to create a character name.

In the meantime, visit our website: http://global.netmarble.com/uwo/ from time
to time for updates. Thank you for your cooperation and understanding.

Explore, Battle, and Conquer to Make History!

Team UWO
Next Article
NGames would like to announce the first beta test for the First Person Shooter Globe Strike. Players are invited to join the first beta test w...
by Mikedot
One of our most anticipated titles of E3 and 2014 in general, Rise of Incarnates looks and feels like something designed for a next generation...
by DizzyPW
Pyke is the refreshingly unique combination of a traditional support champion and a bloodthirsty assassin blending roles like never before.
by Kings Decree