AxE: Alliance vs. Empire Increases Level Cap and More in New Update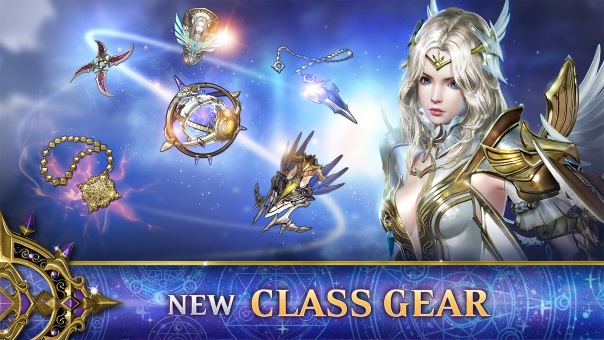 AxE: Alliance vs. Empire has a new update hitting today, that adds a ton of new content to the already stacked mobile MMO. A new weapon slot has arrived, called Class Gear, where players can enhance their strengths further by collecting these weapon variations, that boosts their power. There are also new Artifacts to acquire, which will offer more flexibility to that slot. A new PVP mode also arrives, Annihilation, which is a 3v3 battle mode.
Six players will go into battle without any combat power restrictions, and players will fight to beat their personal and victory scores, and can also gain specific buffs prior to entering the mode. As players progress through the 15 hunting grounds available, they'll earn stat increases while battling mob bosses and enemy factions. AxE also adds a level cap increase, moving up to 120.
Next Article
The fact that it's become quite popular since its inclusion in Steam is a testament to how great the game is shaping up to be.
by ApocaRUFF
Zero Point Software today released its first co-op expansion update. "Our last update included a huge new co-op and singleplayer mission cal...
by Mikedot
En Masse Entertainment has announced the intense third person shooter, Zombies Monsters Robots (ZMR), for PC
by Mikedot