Awesomenauts releases update 2.4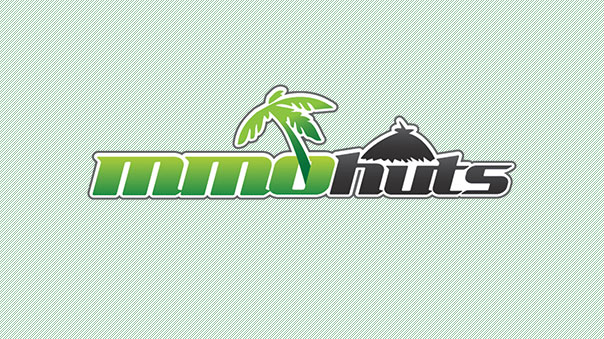 The crowdfunded expansion for Awesomenauts called Awesomenauts:Starstorm received another big update last week with Patch 2.4: The Eye of the Storm. First off, a new character, Sentry X-58, has been added to the Starstorm roster. With this addition the total amount of playable characters for Awesomenauts has risen to 18. Sentry is a tough infiltration robot, specialized at turning his enemies' strenght against them. To this end, he can create an temporary damage absorbtion field around him. He can then save this absorbed damage and use it to empower his Black Hole Sun attack, sucking enemies to a single point until it violently explodes.
The second big addition is the replay functionality, which was one of the headline features for the Awesomenauts:Starstorm crowdfunding campaign. Whenever a player plays a match, the game is automatically recorded. These recordings can then be viewed by visiting the replay menu. The replays enable players to analyze their playstyle, share their best moments and even help them create their own little stories in the Awesomenauts universe.
For more info, visit http://www.awesomenauts.com/
With the holidays approaching, Perfect World Entertainment, Inc. is celebrating the season with special Winter Events across its games.
by MissyS
Magic Gladiator is the 4th class for MU Ignition, and is adept in Magic Spells and Swords, able to use both Dark Knight/Dark Mage's equip...
by Ragachak
Independent UK developer Rebellion today announced that budding global tyrants will soon be able to access a wealth of new content in the popu...
by Mikedot