Avalon Heroes adds two new heroes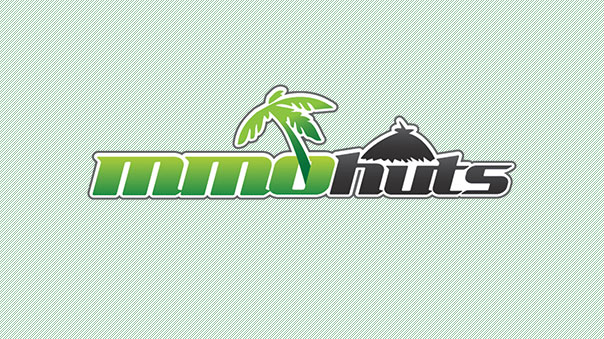 Avalon Heroes has added two new heroes in a special patch.
One hero is the water goddess Subaekrim, an expert in mid-range attacks who can handle many opponents and once and even summon sea monsters to her aid. The other hero, Lejena, is a master of ranged attacks, a queen of air, and uses quick air pressure attacks to humble her opponents.
These female heroes are launched only in the AP store right now, but will be moving to the Lobby Store soon for those willing to wait.
The Original Press Release:
Avalon Heroes: New heroes join the battle

Two extraordinary heroes, Subaekrim and Lejena, are now available in the gripping free-to play title by burda:ic.

Munich, Germany, March 18, 2010
Honor, glory, and even more hero power: Following the launch of the online RTS RPG Avalon Heroes, online games publisher burda:ic already provides a new, free update to all real-time strategy and role-playing fans. The thrilling free-to-play title, developed by Wemade/Movon, now features two new heroes with unique skills and attack moves and a tantalizing appearance. Moreover, Avalon Heroes now also offers numerous technical refinements that guarantee an even better gaming experience for all players.

Meet the exciting new heroes: The water goddess Subaekrim is an expert in medium-range attacks and can take on several opponents at once. The powerful Oriens fighter uses her "Gate of the Sea Dragon" to summon a fearsome sea monster from the depths of the ocean, thus turning the tide on the battlefield. She is also assisted by a gigantic tentacled beast that keeps her opponents in check through cyclones and a formidable tidal wave. But Aeonia fighter Lejena matches her power. With her mastery of ranged attacks, she strikes quickly from a distance to eliminate her foes. The queen of the air has a few trumps up her sleeve and badly damages her opponents through lightning-fast air pressure attacks.

Avalon Heroes offers a great gaming experience in many aspects: besides battle and adventure modes, it also features a scenario mode with a huge single player campaign and an exciting storyline. No matter which faction they join, Oriens or Aeonia – Avalon Heroes appeals to both newbies and veterans of the genre. The title is also closely associated with e-sports in the Electronic Sports League (ESL), and new, fantastic cup tournaments for this online RTS RPG will be held in the future as well. The official client at www.avalonheroes.en.alaplaya.net/download is only a few mouse clicks away, completely free of charge.

For more information about Avalon Heroes, please visit the official website at www.avalonheroes.alaplaya.net. The online RTS RPG in the European ESL is found at www.esl.eu/eu/avalonheroes.
Next Article
Rock Hippo announced the release of a new update, Mission Improbable, for Brawl Busters.
by MissyS
Select buildings will be remodeled and the fastest hero the game has ever seen will be joining the ranks.
by MissyS
Intrepid Studios has a massive update for Ashes of Creation for the summer, and the full update can be found in the link below.
by Ragachak