Aurora Legend's War Festival Launches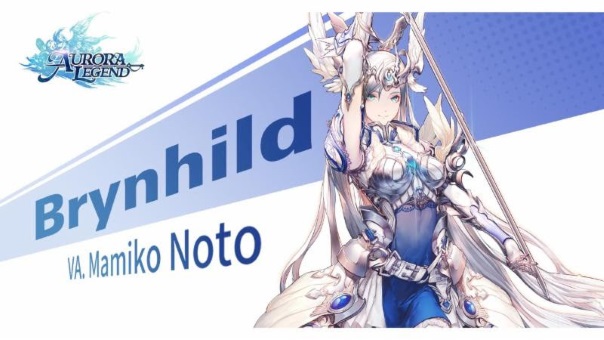 Rastar Games has a new in-game activity beginning today in Aurora Legend, called War Festival. This is a three-week-long event, where players are able to recruit two exclusive heroes: Brynhild and Van Helsing, both in the Tavern. The War Festival is held in Messiah by the Adventurers Association to welcome the Valkyrie. The Valkyrie is known to be a warrior without peer, and as such, participants can expect equally challenging activities that result in worthwhile rewards upon completion. Each map is available during its designated week, with eight types of gift boxes, dropping at random. These can be opened by consuming a General Box Opener.
Participants will need to explore each map and obtain exclusive materials for the War Festival. Once those objectives are completed, players will receive three Challenge Licenses when they log in at the designated time each day. Challenge Licenses can then be turned in to participate in the limited Valkyrie Bounty Quest, which has players earning an Event Errand Coupons. Both Challenge Licenses and Event Errand Coupons can be used to purchase various goods in the store.
The War Festival will continue for three weeks. Here's a rundown of what participants can expect during each week:
Week 1: Volda: Limited Damage – Damage dealt to monsters is limited, requiring players to use multiple attacks, multi-segment damage skills, or increase attack speed to defeat the threat effectively.
Week 2: Cerron: HP Restore – Each attack against monsters will restore its HP. In this situation, players are discouraged from using multiple attack; rather, single attacks with high damage output is recommended.
Week 3: Kokama: Combination Skill Challenge – Skill attacks that aren't part of a combination will be reduced.
Next Article
Red 5 Studios, developer of Firefall, has announced their upcoming manga, Firefall Affinity, will be released June 5 with a new video.
by MissyS
Kalypso Media has today confirmed a new release date for the console version of its upcoming grand strategy title Grand Ages: Medieval.
by MissyS
Seal Online: Blades of Destiny announced that their Christmas Update is just a few days away, arriving on Dec. 18th.
by Ragachak