Aurora Legend Officially Begins Pre-Registration on mobile Devices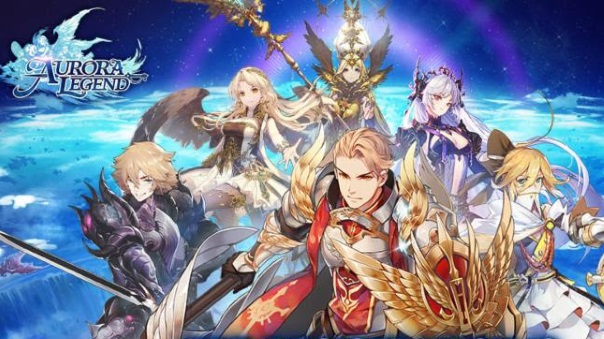 Aurora Legend is an upcoming mobile game that transports players into a once-beautiful, peaceful world known as Aurora. The landscape was forever-altered by war, which brought chaos and destruction to Aurora. A threat between good and evil has emerged, and it's up to new heroes to rise up to defeat the darkness and bring a new era of peace to life. In Aurora Legend, players will lead their heroes on an adventure that's filled with dramatic storylines, challenging battles, and an immersive experience unlike anything they've experienced before. Pre-Registration has begun and will continue until March 12th, 2019.  The link below will be where interested parties can pre-register for the game. If certain milestones are met, additional rewards will be given out to players who signed up.
Features of Aurora Legend:
World-Class Voice Talent – Expect to hear a number of A-list voice actors lending their talents to the game, such as Miyuki Sawashiro, best known for her work with Sword Art Online, Full Metal Panic, Parasyte, and more!
Casual Gameplay – Regardless if you're watching Netflix, going to school, or in the middle of a meeting, your heroes will still fight and advance for you.
A New World to Explore – Explore Aurora's ancestral mysteries while learning about your heroes' history, combine their unique skills, and participate in an infinite number of adventures.
Craft, Enhance and Evolve – Using the Runes system, even the weakest weapon, or hero, can become legendary.
Share the Experience – Form a squad with other adventurers to battle the remnants of darkness together via co-op!
One Thumb Mobile, creator of the 3D mobile MMO, Celtic Heroes, is celebrating "the hallows" by unleashing a ton of awesome content for fre...
by MissyS
WildStar's Protostar Gala Winterfest Extravaganza will take place this year from December 16, 2015 to January 1, 2016.
by MissyS
This day was all about Warframe, the ever popular Sci-fi shooter created by Digital Extremes.
by Mikedot