Aura Kingdom Celebrates 50th Update with Parades and Daily Events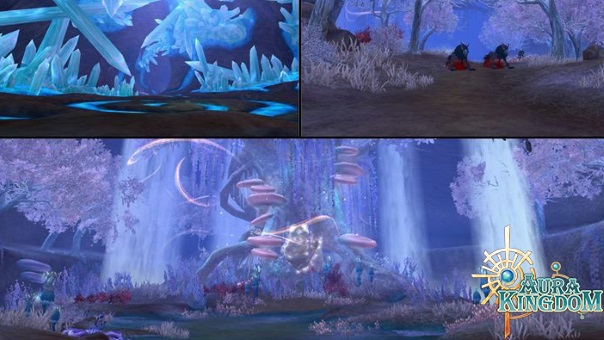 The gamigo group announced today that Aura Kingdom has an extensive update arriving today with Patch 50. This 50th update offers new Masteries, and further levels were added to the Vault of Eternia. The bravest can band together and explore the famous dungeon in party mode. There's also a new mini-game for advanced adventurers titled "Gaia Chronicle". The gamigo group celebrates the 50th content update with amazing events. Among other feature updates, players can join the daily parade in Navea, where Eidolons show off their dancing skills on the colorfully decorated wagons, handing out buffs to all attendees. Final dungeon bosses reward the players with Sacred Beast Meat, which they can use to summon unique monsters that drop precious Anniversary Coins.
This is hot on the heels of Update 49, which came with three individual dungeons. With Update 50, new Portals to the Otherworld appeared in Aura Kingdom, opening the paths to the dark dungeons "Chronowood Cavern" and "Shattered Netherworld". There's a third dungeon, "Candetonn Hill" which is a bright, colorful world compared to the other two which are more thematically dark. There are also new challenges and rewards in the form of orange and golden Awakening Items. This update also came with other fixes and improvements, such as the optimization of the Cart-Duel-System, which received three new modes. Further details can be found below.
Cross Fire went into open beta at the end of January, making it the first free FPS release of 2009.
by Guest
Trion Worlds, global developer and publisher of premium online games, today announced the launch date for its long-awaited MMO adventure Arche...
by MissyS
Today, Snail Games has release details for their Pyromancer class in their upcoming MMORPG - Black Gold Online.
by Mikedot