Audition Online celebrates first anniversary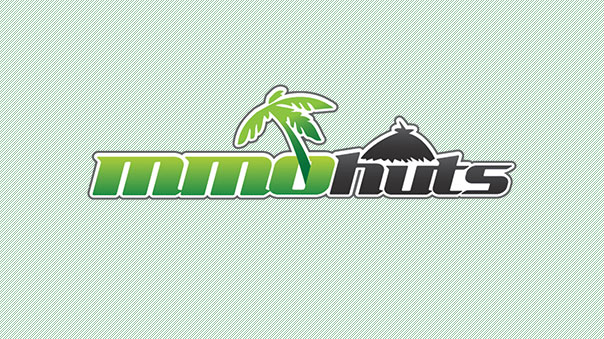 Celebrating its first year anniversary in the US, Audition Online is beginning special festivities tomorrow.
From April 20th until April 27th, players will be able to earn double experience as they dance. Every Wednesday throughout April, between 4pm and 6pm Pacific, Redbana will also be auctioning off Audition Online swag for all players logged in. Extra prizes will be available for those who purchase Go Cash cards, and after April 27th, several items will go on sale.
The event will also add new songs to the game, notably songs that won a recent "Call for Artists" contest.
The Original Press Release:
Audition Online Celebrates One Year Anniversary in the US with Awesome April Events

San Francisco – April 19, 2010

The world's most popular free online dance game, Audition Online, is celebrating its one year anniversary in the US today. Audition Online has successfully taken the US by storm with its soundtrack of the hottest new music, hundreds of realistic dance moves and incredibly customizable fashions. Featuring the latest hits from pop stars including Ne-Yo, Ke$ha, Lady Gaga and more, Audition makes it hard not to dance! With over 300 million users worldwide, Audition keeps the beat going with fresh new music, outfits, dance moves and creative game modes in regular updates. If you haven't joined the party yet, now is a great time to start! In celebration of Audition Online's one year anniversary in the US, Redbana will offer special promotions and events to thank all users and fans.

"With the successful anniversary of Audition, we are getting closer to our goal of establishing Redbana US as a premier provider of online games," said Yun Tae, Project Manager for Audition, Redbana US. "We could not have done it without the fans. Not only are these contests our way of celebrating, but we also wanted to show our appreciation to all of the fans who have made Audition a success here in North America."

The anniversary update will be released April 20 and includes all new music, including songs from indie artists who won the "Call for Artists" contest, new game modes, stages, and new items and emoticons. On top of the update, Redbana will be rewarding players with prizes and bonuses:

• Win free stuff for playing! Audition will be giving out some major merchandise on a weekly basis to random users logged into the game at specific times. Make sure to be logged in for the chance to win iPod Shuffles, Audition caps, notebooks, diaries and pillows. For more details on specific times and dates, please visit: http://forums.redbana.com/showthread.php?t=23998

• Earn more prizes by purchasing a GoCash Prepaid Card! Players that purchase a Go Cash Card will automatically be entered in a drawing for 1 of 3 Audition skinned iPod Shuffles. Throughout the contest, the biggest Bana Cash spenders will be displayed on the leaderboard. The player that purchases the most in the month of April will receive the Grand Prize of an Audition skinned Asus Laptop. The following two winners will receive an Audition skinned iPod Nano. You can find Go Cash Cards at your local GameStop or 7 Eleven. For more information, please check out: http://audition.redbana.com/sub/news_main.aspx.

• Earn more XP! Users can earn double experience as well as twice the beats for one full week after the April Update.

• Sale items! Beginning April 27th, users may redeem any Reward Tokens at the Reward Token Sale in addition to a sale on select in-game items. The sale for both non-cash and cash items will only last a week. Be sure to grab the latest clothes and accessories while you can!

For a list of all contests and raffles, please check out: http://forums.redbana.com/announcement.php?f=47&a=32.
Next Article
FFXIV Producers Announce Livestream of PS4 launch details and Update 2.2 information this Saturday, January 25th.
by MissyS
Gravity Interactive has announced that its brand new Ragnarok Online server, Ragnarok RE:START, will go live on June 27 at 5:30pm Pacific.
by MissyS