Atlus Online Launches BattleSpace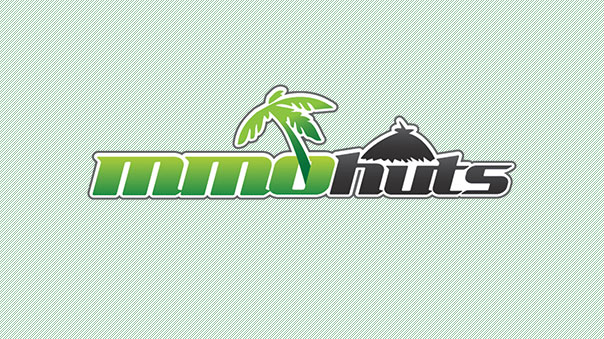 Atlus Online has announced today's commercial launch of BattleSpace, both on Atlus Online and Kongregate.
As a limited celebration event, players can earn 100 Honor Medals for reaching level 5 and a Ship parts gift package for reaching level 10. Players who spend Crowns will earn 300 Honor Medals (7000 Crowns) or the exclusive commander Godwin (21000 Crowns). In addition, the game's servers will offer a 20% bonus commander EXP and 20% increased flight speed until June 11.
Atlus Online also publishes Pandora Saga and Megaten.
BattleSpace Trailer:
http://youtu.be/HPqF2MeCptQ
Source:
BATTLESPACE, FREE-TO-PLAY, BROWSER-BASED SCI-FI MMORTS FROM ATLUS ONLINE, CELEBRATES COMMERCIAL SERVICE LAUNCH WITH SPECIAL EVENTS, INCENTIVES

IRVINE, CALIFORNIA – MAY 25, 2012 – ATLUS ONLINE, a division of ATLUS dedicated to massively online gaming and entertainment, today launched commercial service for BattleSpace, their exciting new free-to-play, browser-based sci-fi MMORTS.  Continuing their partnership with Kongregate, ATLUS ONLINE confirmed that BattleSpace is also now available via the popular gaming portal.  To celebrate the official launch, ATLUS ONLINE is offering limited-time level up and Crowns events to encourage players to explore all of the rewards the game has to offer:

Players receive free in-game rewards for reaching each of the following level milestones:

 100 Honor Medals for level 5
 Ship parts gift package for level 10

For a limited time, players who use Crowns will earn bonuses with purchases:

 300 Honor Medals for 7000 Crowns
 Exclusive commander, Godwin, for 21000 Crowns

Players who opt not to participate in these events will still enjoy the server-wide benefits of 20% bonus commander EXP and 20% increase in flight speed till the 6/11 maintenance.

In BattleSpace, players take control of one of many different races vying for resources and dominance in an unclaimed galaxy overflowing with resources.  With real-time resource management, full-scale space wars, and limitless strategic possibilities that directly affect all allies and foes within the player-driven universe, BattleSpace delivers an accessible yet satisfyingly deep massively online strategy experience.  No download or installation requirements allow players to instantly command their own vast solar system and battle for control of the sector!

To register, play, and find more info about Battlespace, visit the ATLUS ONLINE game site at   http://battlespace.atlusonline.com.
Next Article
Catch the streaming schedule for War Thunder's Gladiators.WT 4x4 tournament on March 29 and 30.
by MissyS
EVE Online announces its summer release, Kronos, which plans to make a major shift in the development of the game.
by MissyS
Closed beta finally begins for the bad-ass women of Scarlet Blade.
by MissyS