Atlantica Online raises level cap and more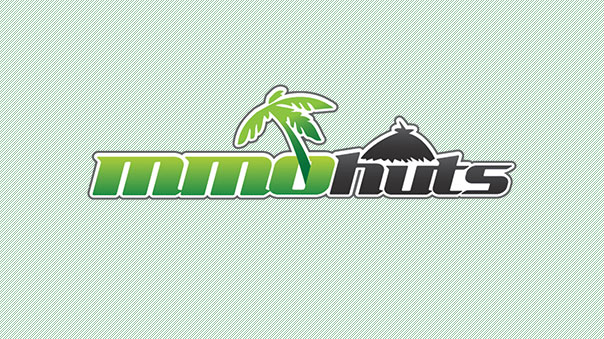 Atlantica Online has released a new patch, deepening the content that players can discover.
The level cap has been raised from 140 to 150. A new Talent Point System has also been introduced for main characters; once level 130, players can specialize their skills to improve attack power, magic level, health, or class-specific abilities.
Also new is the Pegasus Equipment, a new set of gear available for players above level 141. The cross-server market also debuts, letting players trade across all six servers, and making the market price universal across all servers.
As part of the update, players can also enjoy the Level Up Gift Box event, where players get a gift box every time they level up, including Mercenary summon marbles, weapons, and Book Boxes at every tenth level. Players who haven't logged in for 60 days or more will get a welcome back package including a Rhinoceros Mount, along with Rebirth Tokens, Blessing Licenses, Warrior's Packages, Enchant Stones, Growth Vials, and other scrolls.
Atlantica Online is published by Nexon, which also publishes Dungeon Fighter Online and MapleStory.
Atlantica Online Gameplay Screenshot

Source:
Creation of a Champion

The approaching invasion seeks valiant heroes in "Atlantica Online"

The descendents of Atlantica are training for the war against the infamous Riederan in "Atlantica Online," Nexon's strategic turn-based massively multiplayer online role playing game. To prepare for the upcoming battle, players can now advance towards the increased level cap, discover powerful equipment in the new cross-server market, and obtain godly powers from Pegasus' armor.

The challenge to become Atlantica's champion now extends to warriors beyond level 140, for those who can prove their worth by tackling the new 150 level cap. In addition, the new main character Talent Point System allows players level 130 and above to specialize their skill needs. Talent Points can be applied to improve attack power, health, magic level and class-specific abilities. Players can easily reset Talent Points if they wish to change their main character class.

Additionally, players are now able to wield the glorious Pegasus equipment. This gift of divinity is bestowed upon heroes of Atlantica by the mythical creature Pegasus. Players level 141 and above will be able to harness the power of the mythical Pegasus.

A new cross-server market has also been instituted, giving players the opportunity to trade goods amongst all six servers. The Market Price is now universal across all servers, allowing players to trade easily and efficiently.

The content update also offers players an opportunity to train faster with a Level Up Gift Box event. Every time a player levels up, an event box filled with prizes corresponding to the level will be delivered to their mailbox. In addition, players will be rewarded with Mercenary summon marbles, weapons and Book Boxes for every ten levels they level up.

Along with the rewards for active players, Nexon has prepared a surprise for neglected characters awaiting their resurrection. Players who have not logged in for 60 days will receive a welcome back package that includes Rebirth Tokens, a Blessing License, a Warrior's Package, Enchant Stones, Growth Vials, various scrolls, and a Rhinoceros Mount.
To get players pumped for E3 next week, Sony Online Entertainment today released an all-new Dragon's Prophet #SUPERMETAL music video, &qu...
by MissyS
The Alpha build of Albion Online is truly an interesting and bold undertaking by Sandbox Interactive Studios. The overhead camera angle, among...
by DizzyPW
Joymax has announced the launch of a new major update to Knight Age Online today, introducing Siege Warfare and Halloween events.
by MissyS