Atlantica Online moving to Nexon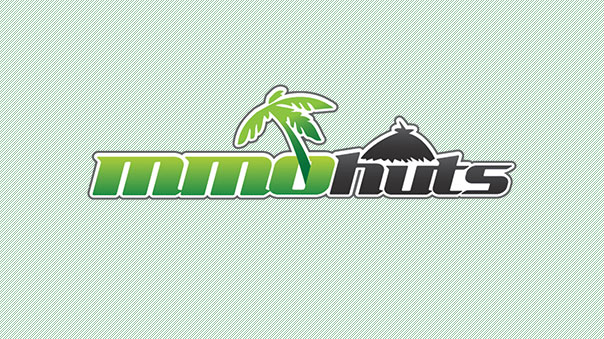 A while back, Nexon purchased Ndoors as part of their game development team. Now, Atlantica Online is preparing to make an official transition to Nexon's gaming platform on March 22.
The migration will allow players to use NX Cash as the new microtransaction currency of Atlantica Online, as well as connecting players through the Nexon account system. Atlantica Online will also receive a Three Kingdoms content update April 5.
Nexon publishes several games, including MapleStory, Mabinogi, Combat Arms, Vindictus, and Dungeon Fighter Online.
Atlantica Online Gameplay Screenshot
Source:
Nexon begins hosting Atlantica Online starting March 22 in North America

Nexon, the leading publisher of online microtransaction-based games, will begin publishing and servicing Atlantica Online in North America on March 22. Atlantica Online is a strategic turn-based massively multiplayer online (MMO) game developed by Ndoors, a wholly owned game development studio of Nexon. Previously operated directly by NDoors, the service migration to Nexon's platform will introduce improvements to gameplay , increase server efficiency and pave the way for new content for North American players.

The service migration will result in the adoption of NX Cash as the currency for purchasing in-game items and add-ons via the Item Mall, as well as support for Atlantica Online on Nexon's web properties. NX Game cards are widely available at thousands of retail locations, which will provide greater convenience for players. The migration will also provide players with uniform access to Nexon's catalogue of online games and introduce a new way for players to interact with other fans and provide feedback to the Atlantica Online team. To ensure the transition is a smooth process for all players, the migration process will have a discretionary period beginning soon lasting through the second half of April.

Several improvements to the game have already occurred, such as the removal of the Stamina system in February. North American players will have a vast amount of new content to look forward to when the migration is finalized in March, such as the Three Kingdoms content update scheduled to take place on April 5.

"Atlantica Online's  full transition into the Nexon family is another way that Nexon is providing players with a wide variety of engaging, quality games," said Daniel Kim, CEO of Nexon America. "Not only does Atlantica Online add to Nexon's growing list of online games, the Nexon community will benefit as a whole from the influx of new players who will become part of the larger Nexon player community."

In the coming weeks, Nexon will keep the Atlantica Online community informed with a series of updates to the Atlantica Online website, Nexon forums, and engage directly with fans via developer hosted chats, videos and announcements.

"The transition to Nexon is an important step forward for Atlantica Online and our players," said Tae Gon Kim of NDoors, Atlantica Online's lead designer. "The resources that Nexon provides to its creative teams will allow Atlantica Online to reach new heights of gameplay excellence."

For more information about Atlantica Online's migration, players can visit http://www.nexon.net/.
Next Article
Mu Online has begun registration for its newest tournament, The Battle of Yggdrasil.
by MissyS
Nosgoth has recently left Closed Beta and officially entered Open Beta last month. Since then, the Nosgoth team has been working hard.
by ApocaRUFF
Beyond Dying Light II, the second Dying Light Dev Tools contest is now open for public voting.
by MissyS