Ashes of the Singularity Turtle Wars DLC Adds New Scenarios, Maps, and More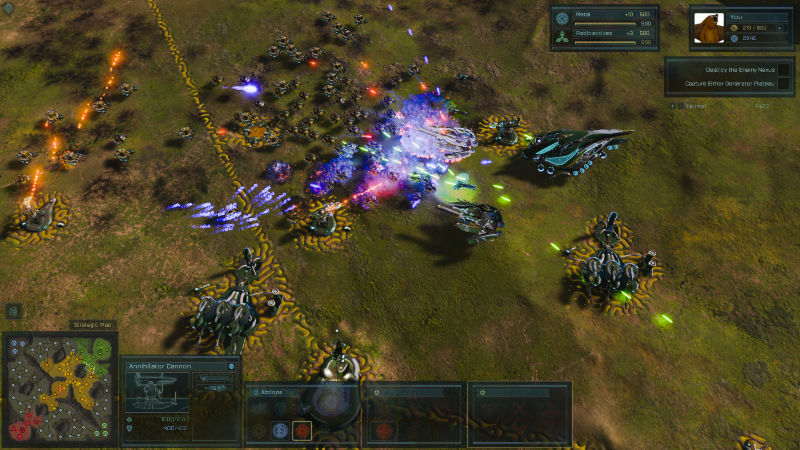 Stardock released the Turtle Wars DLC for Ashes of the Singularity today. With new single player scenarios focused around the player building up defenses against impossible odds and additional new maps to keep multiplayer matches fresh, this update brings challenges for both newer and older players.
The Turtle Wars DLC pack contains scenarios such as "Implosion", "Mountaintop", and more, plus new maps that offer a wider array of options for multiplayer matches.
"Our goal is to continue to create a variety of maps with open possibilities," said CEO and President of Stardock, Brad Wardell. "Some of these new maps are ideal for things like a 2v1 match, even a 4v1. We've also made sure to include a large-sized 1v1 skirmish map, which will encourage players to build much bigger armies for more epic battles."
The new scenarios in Turtle Wars focus on having the player build up and maintain their defenses against mounting enemy pressure. In the "Eruption" scenario, the player has the command of a single Hyperion Dreadnought and a handful of defensive structures and must somehow hold out against enemy siege while trying to turn the tides of battle.
In another scenario, "Turtle Wars," the player is faced with several indestructible factories that are mass producing swarms of frigates. In order to win, they must hold off against the enemy and take control of the factories before the rest of the army makes it through the mountains to finish them off.
"These new scenarios add a different type of challenge and call upon a certain playstyle," said Wardell. "We know that players will enjoy trying something new and then comparing their scenario scores against others' in our Hall of Fame."
The Turtle Wars DLC is now available for purchase on Steam or through Stardock.
Next Article
Originally meant to be a successor or reboot to Grand Chase (A side-scrolling action-MMO), ElSword evolved definitively into its own game.
by Ragachak
GUNS and ROBOTS is an online shooter, featuring annihilating robots, dominating fields of battle with wide variety of fun, deadly weapons and ...
by JamesBl0nde
Hi-Rez Studios announced that the mythology-themed action game SMITE is now officially in open beta for Playstation 4.
by MissyS