Asda 2 Celebrates First Anniversary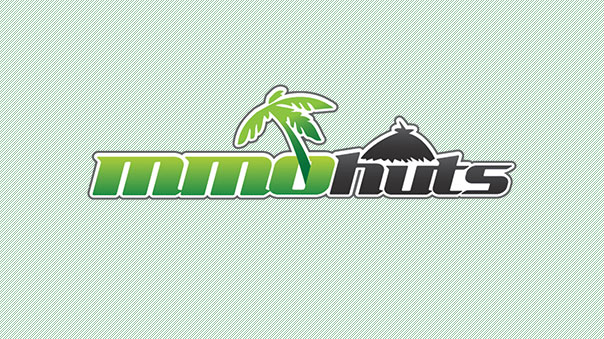 In celebration of the game's first anniversary, GamesCampus has announced several events for Asda 2.
Players may now level up to 70, and explore three new maps.  13 new hairstyles and the ability to wear two accessories has also been added, to help with character customization.  Guilds can now gain special skills like increased experience for its members, based on participation in the game.
A new tutorial has also been added to help players starting the game for the first time.  In addition to character customization options, the tutorial also helps with classes and avatars.  To go along with this, it is now easier to find players of similar level to yourself on a map, to group and quest with.
Several events are ongoing during this time.  A new event shop has been set up, where players can spend tokens earned from various quests.  GMs will also be holding monster summoning events for players every Wednesday.  Defeating the monsters rewards event tokens.  GM quizzes will also be held every Friday.  At random times each day, a double drop rate event will begin.  There will also be a weekly raffle for a variety of prizes.
Players who collect the materials to create the giant parasol can summon a boss of the same name.  Defeating the boss will reward players tokens, and a chest that contains a piece of the Parasol Avatar set.
GamesCampus also publishes Heroes in the Sky and Scarlet Legacy.
Asda 2 Gameplay Screenshot

Source:
ASDA 2 celebrates its first anniversary

Players Celebrate With Huge Content Updates And A Throng Of Special Events For The Popular Fantasy Anime MMORPG

Sunnyvale, Calif. (May 17, 2012) – Leading online game publisher, GamesCampus.com (www.GamesCampus.com), announced today that Asda 2, the sequel to the popular fantasy anime-style MMORPG, has kicked off its first anniversary celebration with a variety of updates and special events.  The game, known best for its endless variety, hard-core PvP action and customization possibilities, invites all players to join in the festivities at http://asda2.gamescampus.com

In celebration of its one year anniversary, Asda 2 has continually added new and exciting updates over the past few months including the long awaited titles system where players can collect over 200 titles and compete for the top rank.  Players can now quest and level up to 70 in 3 new maps and defeat the powerful Enkidu in Dragon's lair.  Customizing your character has never been more fun with 13 new hairstyles and the ability to wear two accessories at once!  Additionally, players can link up with Facebook to share screenshots or boast about the titles and new items including four new spring accessories.

"We are thrilled with the way the game has performed over the last year and are excited to celebrate Asda 2's success," said Hubert Yee, Head of Marketing at GamesCampus.com.  "We want to reward all of our players in the community who helped us get to this point and we are looking forward to another successful year."

The first year celebration doesn't end there; a variety of all-new updates launch today featuring a guild update where players contribute points to level up their guild and earn special skills such as EXP and stat increases.  A new tutorial system will now help as players progress through the game along with a character creation update that lets player select between 20 different hair colors, six eye colors and preview classes and avatars!

Lastly, it's now easy to search for similar level players in a map, view party information or request to join others with the new party update.To kick off the anniversary celebration, Asda 2 is hosting a slew of special in-game events!  Players can look forward to getting their hands on exclusive 1st anniversary prizes by participating in all of the following events happening now:

New Event Shop
Asda 2 is getting a new permanent event shop! Collect an Attendance Token daily and gather Event Tokens from various events to spend them on premium or special items. Special items to celebrate the anniversary include party hats, an Asda 2 Cape, the "Birthday" title, and a limited edition Western Ranger avatar set!

Monster Summon Event
GMs will hold scheduled boss summon events in each town every Wednesday. Kill the monsters for a chance to receive Event Tokens for use in the Event Shop!

OX Quiz Events
GMs will hold scheduled OX Quiz events every Friday.  Players can test their "true or false" knowledge in this fun new elimination game in the OX Quiz Map!

Giant Parasol Event
Collect various materials to create a Giant Parasol Summon Stone then summon the Giant Parasol and kill it for special prizes. Players can collect the tokens it drops to earn the "Giant" title, and open the treasure box to receive a piece of the special Parasol Avatar set. Kill the Pastel Parasols in each map for a chance at a Pastel Parasol pet!

Happy Hour 2x Drop Rate Event
Each day at specific times, a double drop rate event will be held.  Players should be on the look out for this cool event!

Weekly Raffle
Log in and play throughout each week over the next month (5/15~6/12) for an entry in to a raffle for premium currency!

Other GM Events & Contests
The GMs will be holding other various GM events including Trivia events, Q&A Tours, Scavenger Hunts, and more! Or, try out your art skills in special contests on the forums and on Facebook!
Next Article
Changyou.com has revealed the open beta date for Sword Girls to be March 28.
by MissyS
Patch 4.56 brings the gripping conclusion to the Stoormblood Main Scenario, as well as a new chapter for Hildibrand.
by Ragachak
The Mystic will first make her first appearance on Black Desert Online's Korean service and will be released soon to other regions.
by Ragachak