ARMA 3: New Addon Catergory Added for "Make Arma, Not War" contest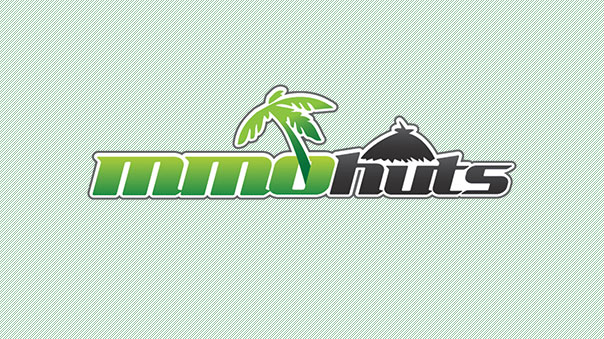 Bohemia Interactive today opened the Addon category for their €500,000 Make Arma Not War content creation contest for Arma 3. This means people can now send in their applications for each contest category. While the other categories (Singleplayer, Multiplayer, Total Modifiction) had already launched, the Addon category was delayed until Arma 3's support for Steam Workshop addons had been implemented.
The Make Arma Not War contest, which was announced in December, welcomes Arma 3 content creators to compete in four different categories: Total Modification, Singleplayer Game Mode, Multiplayer Game Mode, and Addon. The winner of the Total Modification category will take home €200,000, while in the other categories the prize money is divided between 1st place (€50,000), 2nd place (€30,000), and 3rd place (€20,000) winners. In collaboration with the International Committee of the Red Cross (ICRC), Bohemia Interactive is also handing out the Health Care in Danger Special Award.
Although the winners in each category will be chosen by a jury, consisting of Bohemia Interactive representatives and other industry professionals, Arma 3 players will be able to 'vote' in the Singleplayer category. These votes will determine the 20 finalists in the Singleplayer category.
On top of voting, people can also 'support' their favorite entry, which is similar to the thumbs-up functionality on other websites. Those who support an entry, receive a Make Arma Not war forums badge and a 30% discount voucher for Arma 3 on Store.bistudio.com – while contestants whose entry reaches a certain number of supporters can earn Contest Milestone Rewards.
To apply, contestants should go to www.makearma.com/apply and start the application process. The deadline for applications is set on October 26th, 2014. The winners of the Make Arma Not War contest will be announced on January 15th, 2015.
Infernum will send their first squad out into the world to fight off hordes of monsters and as such, announce the closed beta for Hazard Ops.
by Mikedot
Codemasters® today announced that a new free-to-play world of FORMULA 1™ fun has launched as F1 RACE STARS™ races onto iPad, iPhones and ...
by Mikedot
R2Games announces that its latest browser title, fantasy brawler Crusaders of Solaria, will be entering its Open Beta phase on July 18.
by MissyS