ARK: Survival Evolved Now Open to Unreal Engine 4 Modding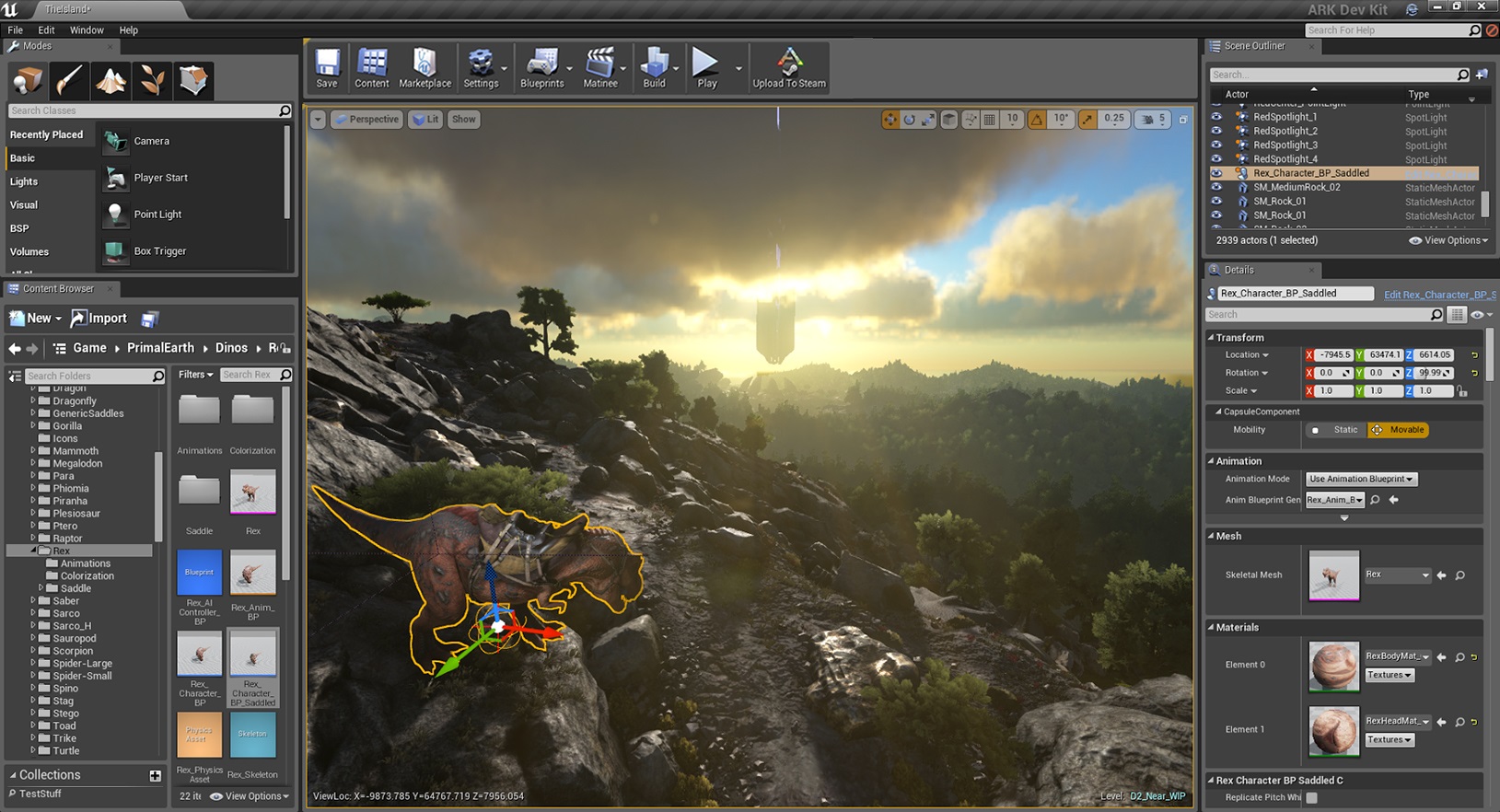 Studio Wildcard is partnering with Epic Games to bring the full power of the Unreal Engine 4's tools and development resources to the ARK: Survival Evolved modding community with one of the first custom mod editors. ARK: Survival Evolved, the open-world dinosaur survival game from Studio Wildcard, has achieved wild success in just 30 days of Early Access on Steam, already selling more than 1 million copies.
"ARK provides a brilliantly creative universe for modding, and a wealth of beautiful environments and dinosaur content to build upon," said Tim Sweeney, founder and CEO of Epic. "Many of us here began in the mod community, so we're grateful to see Studio Wildcard open up their creative work to a new generation of programmers, artists, and designers."
Players who have purchased ARK can begin modding immediately! Follow the "How To Mod" tutorial to get started, then join the ARK community, participate in the Unreal Engine ARK Modding forum, and find content in the Unreal Engine Marketplace. Modders can then share their creations with the ARK gamer community using Steam Workshop.
"As we've opened up the world of ARK to everyone, we've been seriously on the edge of our seats with anticipation. The amazing gameplay ideas lighting up the forum conversations can be turned into reality right away," said Jesse Rapczak, Studio Wildcard co-founder and co-creative director. "The UE4 mod tools that we're providing are phenomenal, and we can't wait to see the limitless creativity of our fans come to life in fantastic new ways."
Epic and Wildcard will come together on Twitch.tv/UnrealEngine on Thursday, July 9 at 11 a.m. PST/2 p.m. EST to walk the community through the ARK modding process. More details are available here.
Having established their mainstream origin with early 3D games such as Quake and Unreal, mods have been a central driver of the game industry. Modding heritage can be found in major franchises such as Counter-Strike, genres such as the MOBA, and professional game studios throughout the industry. A thriving mod community can act as a force-multiplier on a game, often going far beyond the original developer's creation both in size and scope.
Next Article
Warhammer: End Times - Vermintide will launch on Steam for Windows PC on October 23rd and is now available in pre-order.
by MissyS
All Allods Online players can enjoy Wind of Changes, the latest expansion now live on all European and American servers. In "Wind of Chan...
by MissyS