ArenaNet Announced Guild Wars 2 Expansion/Release Date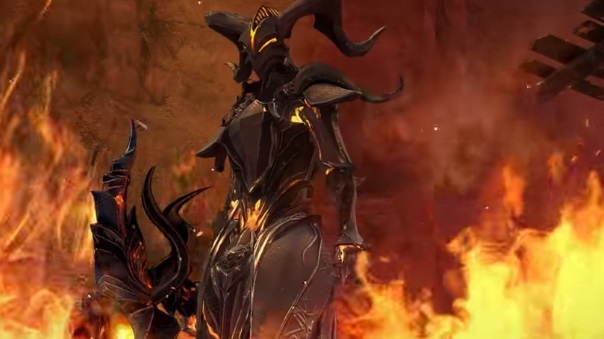 Path of Fire is coming, and it is coming fast; return to Elona on Sept. 22nd!
Guild Wars 2 returns to the "Nightfall" expansion of the original Guild Wars, forward 250 years. Balthazar is threatening the Crystal Desert with his endless Forged Legions, and it's up to the players to get there and stop his advance. Tyria's fate hangs in the balance, and in a month, it's up to the heroes to join this pitched battle. For the first time, Mounts come to Guild Wars 2! Adorable, fierce in various flavors, it promises to change how players travel and attempt movement puzzles. From these, Elite Specializations and new zones, Guild Wars 2: Path of Fire is going to shake the game up without a doubt.
"This new expansion is all about content," said Mike O'Brien, ArenaNet president, and co-founder.  "An epic story, five immense new open-world zones, mounts that allow you to move through Tyria in all-new ways, and nine new elite specializations."
It's going to be a huge update to Guild Wars 2, and make sure to stay tuned right here, as we'll bring you information as we receive it.
International game publisher NEXON Korea has announced its brand-new strategic trading card game (TCG) Mabinogi Duel for iOS and Android as on...
by Mikedot
Lunia Chapter 7 content update released. Lunia adds ten new stages, a new raid area, plenty of new items and much much more.
by Guest
He tows the "company line" in that he's probably as complicated as his compatriot, The Morrigan.
by Ragachak