Archlord Celebrates Two Year Anniversary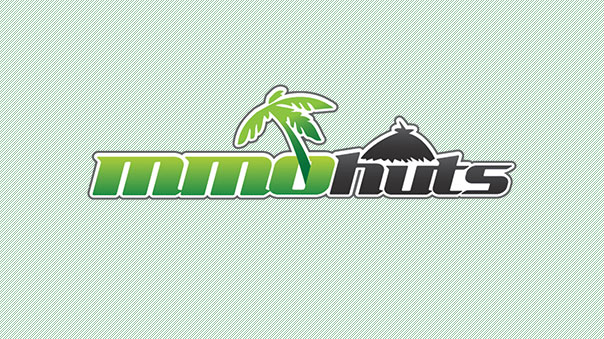 Archlord, published by Webzen, has announced details about its two year anniversary celebration.  Starting October 19, players can enjoy two weeks of double experience, drops and more.  In addition, several cash shop items are also being offered for free during this time.
A Training Server has also been released, which further increases the experience gains, with a chance of obtaining a training server-only accessory.  Characters that reach level 40 and above can transfer to any live server after the event, and any characters above level 60 will also receive $20 of cash shop items as well.
Webzen is also set to reveal details of their next chapter of Archlord, set for release in December 2011.
Webzen also publishes MU Online.
Archlord Gameplay Screenshot

Source:

ARCHLORD Celebrates Its Two Year Anniversary

WEBZEN Inc. (WWW.WEBZEN.COM) are pleased to announce the second anniversary of their popular fantasy themed free-to-play MMORPG Archlord. For the last 2 years, this high kicking MMO has taken masses of players from around the world to a mystical continent of Chantra and has continuously brought more features in game. Within this year, Archlord's one of the largest expansion – Ascent from Hell, introduced the new Heroic zones, skills, items and released level cap to 120. Still, the game shows no signs of stopping!

To express appreciation to the dedicated community, Archlord will present a spectacular 2nd anniversary celebration starting today, 19 October, 2011.

• Double Exp for Two Weeks

During this celebration, players of Archlord will be able to experience doubled EXP/Drop/Rare Item Drop/Charisma Point gain for 2 straight weeks and be able to receive a variety of stunning cash items for free including Fantastic Jewel Box as well as many others that are exquisite and yet useful.

• Training Server

The anniversary festivities continue as WEBZEN treat new, existing and returning players alike to one month of opening the "Training Server". This special server will provide a fast level-up with abundant EXP rate than any other normal servers and give you a very special chance to obtain a Training server-only Accessory item that hasn't been released yet. A character over level 40 at Training Server can take a chance to transfer to live servers as soon as the event ends and you can select any live servers that you want to be. Moreover, if a new account's character reaches level 60 or above, 20 US dollar worth of cash items will be rewarded.

• Upcoming Updates

The distinguished raid dungeon system "Battle Square" is expected to be revealed on December, 2011 with new challengeable realms, collectible weapons and more to the Archlord.

Meanwhile, WEBZEN is preparing to reveal the next chapter of Archlord, "Archlord X: The Chronicles" within December 2011. Set in the storyline of next hundred years from the game scenario that Archlord has presented, Archlord X: The Chronicles is expected to unveil its features prior to the globe.

"With the two year anniversary, we'd like to thank all of our players worldwide for their dedication and their help to make the game even better with age," said Jihun Lee, Head of Global Publishing at WEBZEN. "We look forward to continue making Archlord even better with feedback from our players. Our hope is that players will continue with us for the Archlord and the upcoming new chapter, Archlord X: The Chronicles."

More details on 'Archlord 2nd Anniversary' event can be found at the Archlord official website. (http://archlord.webzen.com/)
Next Article
I was admittedly curious when I saw that NetMarble was releasing a new class into an online mobile game like Lineage II: Revolution.
by Ragachak
CCP Games is proud to partner with Hadean, the creator of Aether Engine for an incredible tech demo.
by Ragachak
MMO News from City of Titans, World of Warcraft, Everquest 2, and much more.
by Guest