ArcheAge Celebrates Their Fourth Birthday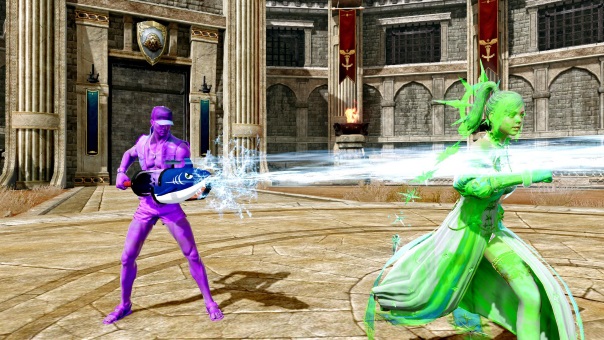 Trion Worlds is happy to celebrate the fourth birthday of their game ArcheAge today! To mark this momentous occasion, they will be hosting several special events and give away bonuses to participating ArcheAge players. The past year has been a monumental one for ArcheAge. Some of the major milestones include the introduction of two new fresh start servers, the 4.5 Legends Reborn expansion, and many more additions to the game. Below is is an infographic with tons of information on characters created, labor spent, enemy kill counts and so much more.
Players will be able to take part in the Water Gun Festival Event, where they can compete up to three times a day to earn Kyrios Badges and Hiram Infusions. There will also be a free labor event, where players can get free 500 labor potion each day from 9/12 until 9/26. Both events require players to be level 30 or higher to join in. An APEX sale will round out the remainder of what's on tap for players, allowing them to buy five APEX at the standard price ($9.99) and get one for free, or buy ten APEX and get a bonus three. They also recently announced the 5.0 update, Relics of Hiram, which will introduce the Western Hiram Mountains zone, new challenges, and so much more. That update is scheduled to go live later this year.
JamesBl0nde Re-hosts the epic PAX South ArenaNet Guild Wars 2 live stream showing off brand new content beyond the Point of No Return!
by JamesBl0nde
The side-scrolling MOBA, Hyper Universe is officially in Early Access! It will be free to play when it goes live, but Early Access is now.
by Ragachak
Developer Obsidian Entertainment and publisher My.com have launched Armored Warfare into Worldwide Open Beta.
by MissyS