AQ Dragons: New mobile idle game coming soon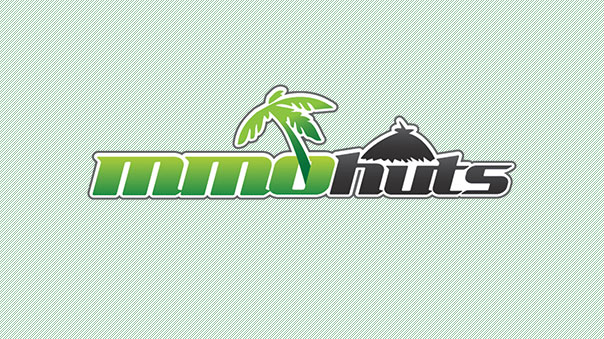 Artix Entertainment, the indie game studio behind AdventureQuest Worlds and Battle Gems, is excited to announce a collaboration with Dashnet, the creators of the original Cookie Clicker, to create a new mobile idle game, AdventureQuest: DRAGONS (http://aqdragons.com). The game is in the final stages of development and set to launch this October for Apple iOS, Android, and Web.
AdventureQuest: DRAGONS is an idle game where you hatch Dragon eggs and raise them into full-size element-breathing world-conquering Dragons. There are 12 unique, painted, and animated Dragons including Steampunk Dragons, Faerie Dragons, Slime Dragons, and more. There are also several redesigns of popular Dragons inspired from the www.Artix.com video game lineup.
Each Dragon has a unique story told through the simple yet beautifully painted idle game style interface. For example, the Steampunk Dragon is not hatched from an egg—rather, it is built from a blue print prototype. As the story progresses, you continually upgrade the Steampunk Dragon's hardware and computer AI until you reach the singularity and cause a robot uprising.
Depending on the breed (or serial number, as is the case with Steampunk Dragons), each Dragon is fixated on a specific type of Gem, which is what players will initially click on to earn points for their Dragon. Gem clicks unlock upgrades so the Dragon can earn more Gems on its own. True to the way of the idle game, AQ: DRAGONS allows the player's Dragons to earn Gems even when the app or website is closed.
But what is an idle game, anyway? It is basically a game that plays itself.
Sort of.
In an idle game, you make all of the major decisions, but the tedious grinding and farming is automatically done by the game. Because of this, you can leave idle games running in the background while you do other important things… like work… or play our other mobile games like Battle Gems (http://battlegems.artix.com/), which was released earlier this year.
"I LOVE DRAGONS! I LOVE COOKIE CLICKER!" yells an unblinking, sleep-deprived Adam "Artix" Bohn, creator of AdventureQuest, as he continues staring at his monitor, furiously clicking away at a Dragon's Gem. "This project is a dream come true! You should get a quote from the Cookie Clicker guys about Dragons!"
"Dragons? They're alright." replied Orteil, creator of Cookie Clicker.
AdventureQuest: DRAGONS will launch October 2014. More information (and more importantly, beautiful artwork) can be found at www.AQdragons.com
Next Article
If it wasn't a bit obvious. My Little Pony: Friendship is Magic is chock-full of fan-service material that any MLP fan could desire.
by Ojogo
Skytouch Technologies Limited is proud to announce its forthcoming free-to-play military strategy title, World War II: D-Day. Scheduled for re...
by Mikedot
f you haven't heard of tinyBuild, you've still probably heard of a few of their titles, particularly Boid and SpeedRunners. Think of tinyB...
by MissyS