April Fool's Roundup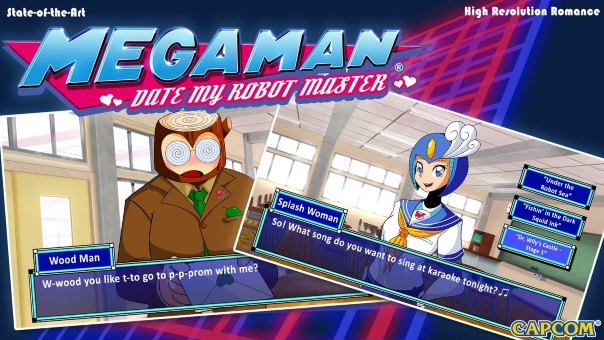 Let's have a little light-hearted fun! April Fool's is one of my favorite parts of being a gaming journalist, where I get to see news that is absolutely absurd. Some of it makes me weep, for it is not real, and the rest makes me laugh because it's insane. This one's going to be light, because there's no way I can cover everything, and one or two of these might not even be MMO-related, but they're absolutely worth it. Hopefully, they'll give you as much of a laugh as I did. Don't worry, we'll be back to bitterly nitpicking everything you love apart tomorrow, but for now, let's have a chuckle.
Guild Wars 2 has to have one of my favorite April Fool's pranks in the press release they sent me yesterday. They announced the groundbreaking "Seat of Power" update, one of the most exciting updates to ever come to Guild Wars 2. You will definitely want to sit down for this because now you can! Over 1,400 chairs in Guild Wars 2, across 6 cities, 5 home instances, and 1 raid lobby can be sat on. Yes, that's right, full chair sittability is coming to Guild Wars 2. More chairs will be able to be sat on in future updates, as well as figuring out bar booths built out of non-chair objects, and support for more chair-type models/objects. It's a huge deal, and while they have not quite figured out how to jump over fences (that's still in the works), the second-place dream of sitting has come to life in this revolutionary update, seen in this trailer. Patch notes are here.

Smite unveiled Patch 5.5.5 – Dream Deities! Not enough to simply kill each other, SMITE is rolling out a Dating-sim Adventure where you try to woo your favorite SMITE gods with affection. Multiple endings, full voice acting, and a really cool bundle, this update is going to blow people away. Some important parts of the patch notes include Loki becoming a Guardian, as he was meant to be, with 0s/0mp for his Vanish, Ratatoskr being able to buy boots, and Achilles Shield of Achilles now being a 360 radius, with a 4-second stun. The biggest part is that at last, Fenrir: The Next God is coming! Arguably the best doggo in Smite is going to be playable with an unbelievable kit, which you can see here.

But this is not the only Hirez news, as Paladins is being changed in a wild, exciting way. They are now going to be working on re-working all champions with fan-art to visually represent that art. That means Inara's wall will be her transforming into her wall. It's an exciting time to be a Paladins fan! More info can be found on the Paladins website. I could swear I saw a tweet saying Smite would be cancelled to work on Paladins full-time, but I can't find it anymore.
You know what's the most frustrating thing about Final Fantasy XIV? Harvesting. Having to be logged in, sitting at your computer, in the right class, running around collecting stuff. It's so tedious. What if you could do it anywhere you go? Pokemon Go's initial success really got Square-Enix thinking, so they announced over the weekend that Final Fantasy XIV GO is on the way! Now you'll be able to harvest resources anywhere, using your smartphone's geolocation capabilities and Square-Enix's cutting-edge technology. No matter where you are, you and your friends will be able to collect fantastic amounts of resources.
Let's not forget our console brothers and sisters though! Capcom had a breakthrough announcement, also hot on the heels of the visual novel/dating game craze. High-resolution romance awaits as players will be able to romance and try to date their favorite Robot Masters, from Wood Man, Heat Man, Junk Man, and Splash Woman. You won't want to miss this game-of-the-year contender in Mega Man: Date My Robot Master, seen above!
As a fun but honorable mention, Kitfox Games, makers of Moon Hunters and (currently in development) Boyfriend Dungeon were not content to rest on their laurels. Their next ambitious project was announced, "Dungeon Boyfriend", where lovely dungeons are seeking romance with you, the player! Ever want to find yourself in a committed relationship with a dank dungeon filled with treasure and danger? Or perhaps something a little off the beaten path, overlooking the ocean? Well, you won't have to wait much longer, because it's certainly, definitely on the way. More info on these delightful dungeons are available at the Kitfox Twitter.
While Gaijin Entertainment's War Thunder is popular and successful, they announced yesterday that a brand new game was in the works, a tactical submarine combat game, Silent Thunder. Players will face off against each other in combat in the world's most powerful nuclear submarines. Players got a chance to take a look at it yesterday, as there was an open test from 00:01 am Kamchatka time (UTC +12) to 11:59 pm Hawaiian time (UTC -11). It was accessible through the client of War Thunder, and the test version included nuclear submarines from the United States, Great Britain, and Russia. Each was armed with a unique selection fo torpedoes and missiles.  Among the powerful armament of the Russian Yasen-class, for example, are the destructive 3M-14K 'Kalibr' anti-ship and land-attack cruise missiles, popularized due to their presence in recent conflicts. The British Vanguard-class excels in its guided anti-submarine torpedo armament, which may be limited to 4 in total, but at a weight of 2 tons each boasts unparallelled anti-submarine power. The American Virginia-class may have less potent torpedoes on offer, but more than makes up for it with nuclear warheads, each with a yield of 200 kilotons, fitted on dozens of the famous Tomahawk missiles.
Ever wanted Nanobots? Man I sure do. Razer's "Project Venom V2" is the latest in gaming performance. Catch up with the most powerful of foes by drinking Venom V2, enhancing your bloodstream and body with Razer Nano-Mechanical Bots. I know I'm on board. Learn more about it right here.
I also have a few honorable mention trailers worth taking a look at:
Path of Exile Royale:

World of Warships: Torpedo:

The Conan Exiles: Sword Ruler
Open beta begins with a massive update for Warframe.
by MissyS
Behaviour has revealed an ambitious plan for their upcoming sandbox MMOFPS, Warhammer 40k: Eternal Crusade, detailing how matches...
by DizzyPW
Dissidia Final Fantasy: Opera Omnia is a free-to-play strategy game for the iOS and Android platforms.
by Ojogo