APB Reloaded open beta now live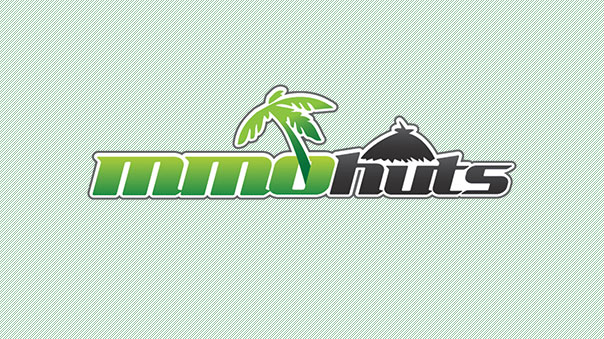 APB Reloaded's open beta, which suffered a delay last week due to a player disconnection issue, is now live.
The open beta features a new skill-based hybrid rating system, a new "witnessing" game mechanic that lets Enforcers witness crimes and enter in mini-missions to stop them, and new equipment to be found in the Marketplace.
Further plans for the open beta are to improve clan-based combat for high-level players, new matchmaking improvements, and new district and game modes.
APB Reloaded is being published by GamersFirst, which also publishes War Rock and Knight Online.
APB Reloaded Gameplay Screenshot

Source:
APB RELOADED LAUNCHES OPEN BETA WITH NEW GAME FEATURES AND NEW IN-GAME ITEMS

GamersFirst Reveals Newly Revamped Witnessing, Additional Server Locations, New Items and New Skill Rating System in Final Testing Wave

Irvine, Calif., May 23, 2011 – The world leader in Free2Play® massively multiplayer online games, GamersFirst (www.gamersfirst.com) today launched the highly anticipated APB Reloaded open beta. In addition to the long list of closed beta improvements already launched during the redevelopment of the game, the APB Reloaded open beta adds a brand new skill rating system, redesigned "witnessing" game mechanics, new items and weapons in the Armas Marketplace, as well as an additional East Coast datacenter to host the game.

Upcoming improvements that are scheduled during the open beta phase include new clan-based combat mechanics aimed at higher level players, additional match making improvements, and brand new district and game modes giving the player more control over the game experience.

"From the start of the development of APB Reloaded last fall our focus has been to remove obstacles preventing players from having fun. While our development and design teams have done an amazing job improving driving, shooting, skill ratings, witnessing and other key elements of the game, I am also thrilled with the changes slated to be released during the latter part of open beta," said Bjorn Book-Larsson, Chief Operating Officer for GamersFirst and CEO of Reloaded Productions Ltd. "We expect APB Reloaded to set a new bar for what is possible to achieve in a free to play MMO game, and the open beta represents another big step in that direction."

New In-Game Witnessing Mechanic
Open beta includes a much improved "witnessing" system that captures the core of the cops vs. robbers game mechanic. When Criminals commit open-world crimes they gain a stash of dirty money that must be laundered before it is earned as a mission reward. A stash multiplier grows with the Criminal's heat rating as they continue their crime spree, while carrying an ever growing pile of dirty money. Enforcers can witness Criminals committing crimes and opt into a mini-mission to stop the Criminal. Should the Enforcer successfully arrest or defeat the criminal, the ill-gotten gains convert to evidence, necessitating the Enforcer to race to their randomly-selected Evidence Locker in order to earn the stash as a mission reward. As Criminals fight to protect and ultimately launder their dirty money Enforcers fight to requisition the dirty money, creating a furious back-and-forth firefight for control of the resource.

New Items and Weapons
San Paro's in-game merchant, the Armas Marketplace, is expanding during the open beta phase and will launch with 10 never-before-seen weapons as well as a large catalogue of permanent clothing, icons, vehicles and accessories designed to enhance the APB Reloaded game experience. During open beta, players will also be able to lease weapons using in-game cash or using GamersFirst's exclusive G1 credits.

New Hybrid Skill Rating System
In order to create more-balanced PvP gameplay, APB Reloaded is transitioning from a straight win-loss system to a skill-based hybrid rating system, sourced from several proven skill rating algorithms such as ELO and Glicko. This new skill-based hybrid rating system aims to better reflect all gamers' actual skill levels when compared to the opponents they defeat.

APB Reloaded is a massively multiplayer online third-person shooter game based in the modern-day fictional city of San Paro. In a state of near anarchy, players choose between two factions, Enforcers and Criminals, in order to control the city. Criminals and Enforcers battle in this open-world environment to control territories, commit or stop petty crimes, and gain notoriety within their own organizations. Be it on foot or from the driver seat, APB Reloaded melds player-on-player combat within the immersive world of a city on the edge of total chaos. With a robust set of customization tools, gamers can choose the exact look of their in-game avatar, character crests, clothing and even the cars they drive.

Players can get instant access to the APB Reloaded open beta by creating a GamersFirst account, downloading the GamersFirst Live! game downloader and installing APB Reloaded. Once installed gamers choose a side and then create customized characters that fight over control of San Paro. To get up-to-date information on GamersFirst and APB Reloaded's Community and Fan Pages, check out the following links:

Facebook – http://www.facebook.com/APBReloaded
Development Blog – http://apbreloaded.blogspot.com
Website– http://www.gamersfirst.com/apb/
Twitter – @APB_Reloaded @GamersFirst
Next Article
TERA on console is preparing to welcome the popori brawler class on January 28.
by MissyS
Today, just a couple of short days before their Founder's Program goes live, Behaviour Interactive is happy to announce 18 of their many pla...
by Mikedot
Join us this Friday for a Halloween fright fest!
by MissyS