APB Reloaded Launches Version 1.8.0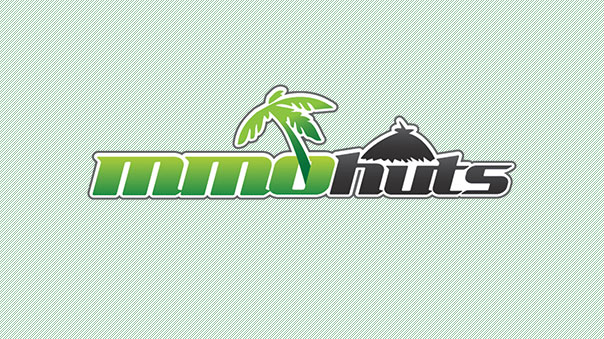 GamersFirst has announced the release of version 1.8.0 for APB Reloaded.
The update adds 14 new weapon skins in the Armas Marketplace, plus more through in-game progression. Also new is the Joker Mystery Box 3 (which includes the OCA Nano 'Connoisseur', a silenced automatic secondary weapon).
For Memorial Day weekend (May 26 through 28),  Premium Members will get a 20% bonus discount at the Armas Marketplace. Meanwhile, players who complete 10 Action District Missions every day for three days in a row (May 25 through May 27) will earn five Joker Mystery 3 Boxes and an entry to win a 4-slot Vegas G24 and Hot Rod Kit.
GamersFirst also publishes Fallen Earth and Sword2.
APB Reloaded Gameplay Screenshot

Source:
New Content Bonanza Ignites APB Reloaded

Update 1.8.0 invades San Paro with new weapon skins, a new Joker Mystery Box and events with up to a 40% discount on purchases

Irvine, Calif., May 25, 2012 –Reloaded Productions, the wholly-owned creative development studio for GamersFirst, today announced the live release of version 1.8.0 for the Free2Play® online action game, APB Reloaded. Following the successful 1.7.0 update last month, update 1.8.0 introduces new Weapon Skins that give the citizens of San Paro the power to customize the look of their weapons, a new Joker Mystery Box, an exclusive reward for completing the 1.8.0 Challenge, and a hefty 40% marketplace discount.

Key Features of the Update Include:

1.      Weapon Skins – The Armas Marketplace is stocked with 14 new Weapon Skins and even more are available through in-game progression!
2.      Joker Mystery Box 3 – Gives players a chance at the new OCA Nano 'Connoisseur,' and other cool prizes. The Nano is a never-before released unique, silenced automatic secondary weapon and is the most wanted prize for this box. In the spirit of San Paro, every box contains a prize!
3.      Memorial Day Double Discount Weekend– From May 26thto May 28th, Premium members can add an additional 20% to their existing 20% Armas Marketplace discount and get their favorite weapons and items, including the new Weapon Skins for 40% off!
4.      The 1.8.0 Challenge – Citizens that complete 10 Action District Missions, each day, for 3 days in a row (Friday – Sunday, 5/25/2012 – 5/27/2012 PDT) will be rewarded with five Joker Mystery 3 Boxes! Completion of this challenge also grants players an entry into a drawing to win the never before released 4-slot Vegas G24 and Hot Rod kit! 10 Lucky winners per server will be the first to cruise the streets of San Paro in this brand new ride.

"We are proud to fulfill our community's desire for wanting the option to customize the look of their weapons," said Myra Widodo, producer for APB Reloaded. "As always, we continue incorporating feedback from the APB community and our development team is burning the midnight oil to bring new content to the game"

Released in 2011, APB Reloaded melds player-on-player combat within the immersive world of a city on the edge of total chaos. Powered by Epic's Unreal 3 engine, APB Reloaded features a robust set of customization tools second to none, providing gamers the ability to create the exact look of their in-game avatar, character symbols, clothing and even customize cars they drive. To get up-to-date information on GamersFirst and APB Reloaded's Community and Fan Pages, check out the following links:

Facebook – http://www.facebook.com/apbreloaded
Development Blog – http://apbreloaded.gamersfirst.com/
Website– www.apb.com
Twitter – @apb_reloaded
Next Article
Oz: Broken Kingdom's gameplay follows a lot of the gameplay elements from other online collectible card games.
by Ojogo
Land of Chaos Online open beta begins August 3 at around noon. Land of Chaos Online is a dota-like 3D fantasy action MMO published by Alaplaya...
by Guest