APB Reloaded Celebrates a Year as a Top-Five Free2Play Title on Steam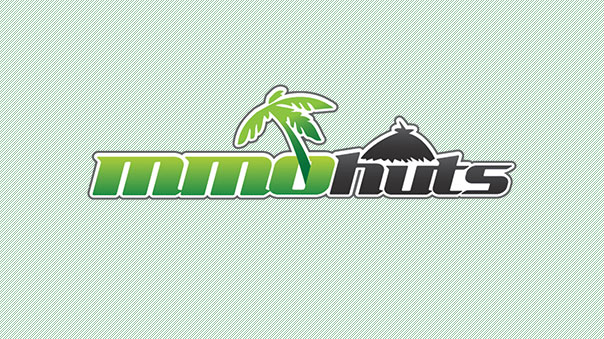 Reloaded Games®, a leading publisher and developer of free2play® massively multiplayer online games, announced that the Company's pivotal open-world third person action game APB Reloaded™ continues to be a top-five free2play title on Steam®, a position held for more than a year. Launching to Valve's leading platform for digital content distribution and management back in December of 2011, APB Reloaded has demolished a major milestone in player loyalty, typically reserved for the industry's publishing elite.
As of the beginning of the first quarter of 2013, APB Reloaded resides as the fourth most-popular free2play game offered by Steam, besting gaming juggernauts and iconic brands like Lord of the Rings Online™, Star Trek Online, and DC Universe™. Thanks to a loyal player community and the hard work of Reloaded Productions, APB Reloaded has proven that addictive gameplay, and solid mechanics and infinite customization continues to resonate with new players and returning San Paro veterans alike.
"Being a visionary publisher usually means that everyone continually tells you that you won't succeed, and the run-away global popularity of APB Reloaded is validation that we have found something very special in the free2play space," said Reloaded Games' Chief Marketing Officer Rahul Sandil. "Industry pundits decried our decision to secure the rights to All Points Bulletin and make the game free2play. Game critics and non-supporters doomed APB Reloaded to obscurity once we officially launched, yet here we are, a year later, with global sell-through of the retail version in Europe, licensed distribution in Brazil and Russia, and the game remains a top five most-popular downloaded game on Steam."
In the coming weeks, APB Reloaded will introduce the Settling the Score update, with an improved District instancing mechanic, a new scoring system that balances arrests, kills and mission objectives, and new way for players to choose their own spawn point after death. Fans of the All Points Bulletin universe may want to remain alert; word on the street is that the rumor of an all-new APB experience may be revealed in coming months.
Next Article
Aeria Games has provided more information on the variety of PvP modes DK Online will have to offer, and how the various classes perform their ...
by MissyS
A storm of blood approaches. The rally cry in Eorzea has been sounded, and Final Fantasy XIV has released its newest expansion, Stormblood.
by MissyS