Announcing Hazard Ops, a Brutal Third-Person Action Shooter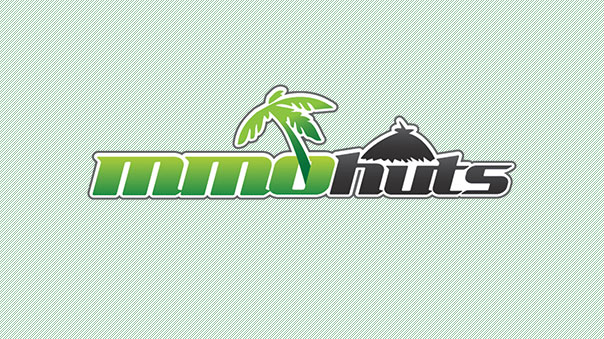 Publisher Infernum and developer Yingpei Games (previously Epic Games China) have signed a license agreement for the third-person action shooter Hazard Ops. In so doing, Infernum has secured the rights to market the hard-hitting title in Europe. The release of the online shooter, which is being developed based on the Unreal Engine 3.5, is planned for the third quarter of 2014, initially in English, German, and French language versions.
Hazard Ops offers action-packed gameplay and unique challenges. The diverse mission design sets new standards and hurls would-be mercenaries into a twisted alternate reality:
It's the early 21st century. The world is gripped in fear under constant terrorist attacks, the rising threat of WMDs, and merciless nefarious entities. Due to the chaotic political landscape, the security of all nations has been entrusted to two private military agencies carrying out dangerous missions. The IMSA (Independent Military Security Alliance) strives for unlimited money and power, conducting risky experiments in order to create an army of super-mercenaries. Meanwhile, the mercenaries of the ICF (International Coalition Forces) must struggle to keep these nefarious plans in check. On their missions, players will face the most insane opponents imaginable: zombies, monsters, robots, mutants, and mummies, as well as even crazier enemies like dinosaurs with rocket launchers!
In deadly co-op missions and thrilling competitive matches, players can expect the ultimate monster hunt with extreme boss fights. Serious weapons, ultra-modern equipment, and slick gadgets allow for endless gaming fun as mercenaries take on countless missions.
Infernum CEO Andreas Weidenhaupt looks forward to the partnership, commenting: "As soon as I heard about this title, I knew: This much insane gaming fun and hard-core action just has to find its way to Europe! We are proud that Yingpei Games have entrusted us with their product, and we are confident that Hazard Ops will become a success story. And I'm already looking forward to the day when the first players experience their very own "WTF?!" moments."
Hazard Ops will be operated in North America by En Masse Entertainment under the name "Zombies Monsters Robots". For first impressions and information on Hazard Ops, visit the official website: www.hazardops.com
Sandboxr, Inc., partnered with Hi-Rez Studios, Inc., brought the first 3D printed and NFC offering to their ever-increasing fan base for the 2...
by MissyS
Zemi Interactive, Inc., Korea's leading MMORPG developer and service provider of famous free to play MMO "4Story" and "Erebus2" has...
by MissyS
Head-to-head card battling comes to life in the visually stunning and tantalizingly addictive Mabinogi Duel for iOS and Android.
by MissyS