Anime Trumps begins closed beta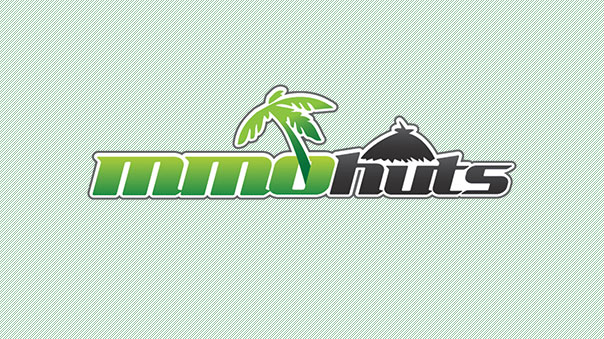 NGames has announced the start of closed beta testing for Anime Trumps today at 6 pm Pacific.
Anime Trumps features a mix of board game styles mixed with characters from several anime shows, including Naruto, Dragon Ball, and One Piece. Each player is assigned a role at the start of a round, and must fulfill this role to win the game.
NGames has released a few tips for players who choose to start their adventures today in game, as listed below:
Playing Card Tips

With no less than 13 different types of cards to collect, the key to success in a game of Anime Trumps is not only acquiring a solid hand of cards, but also knowing how to use them effectively.

There are 30 Kill cards for players to get their hands on, which can be used to bolster both attack and defence skills. When playing as a Master, players will do well to keep as many Kill and Dodge cards in their hand as possible.
Dodge cards exist to keep players safe, and they are powerful ways to get out of tight spots. But be careful using them – there are 30 Kill cards but only 15 Dodge cards to evade the attacks.

The 4 Duel cards are instrumental to victory, so players must use them wisely. When laying a Duel card, it's up to the player to determine whether they have enough Kill cards to win the bout – and to make sure their opponent doesn't have enough to cause significant damage in return!

The Perception cards are both mysterious and powerful, and can be used in various ways. Try combining them with Lightning Kirin, Kekkai and Five Elements Seal cards to see the kind of devastating effects they can unleash.

Facing an opponent with too much armour or weaponry? A Tsukuyomi card will remedy that problem. Without their weapons, an opponents attack distant will be severely restricted.

And players should be warned: the 3 Planetary Devastation cards are as powerful as they sound. Though they can inflict massive damage on opponents, they can harm the player's team-mates too. A Master can use the Planetary Devastation cards to clear all Kills at the beginning of a game.

Choosing the best character

In Anime Trumps, choosing the right character before card-based battle is just as important as how the cards are played. Players should be mindful that their character not only complements their own style, but also the characters of other players around them.

If a player is given the role of Assist and the Master is a character with low HP, the player should ensure they choose a character with high healing skills.

Players should also consider their place in the game. If a Revolt will play straight after a Master has made their move, a character with high attack skills will be best equipped to deal with most given situations.

Tip: Always remember that the further away from the Master a player is, the more danger they are in. Characters with good defence and high amounts of HP are the obvious choices here.
NGames also publishes Pocky Ninja.
Anime Trumps Gameplay Screenshot
Source:
Anime Trumps closed beta launches today!

Anime browser-based card game ready for player testing.

Anime Trumps, a brand new anime casual card game from publisher NGames, is launching its closed beta testing phase today, March 14th, at 20:00 (CDT). The closed beta will run for 14 days until March 28th, with all data to be wiped when the test finishes.

Featuring recognisable characters from Naruto, One Piece, Dragon Ball and more, Anime Trumps mixes Eastern anime and Western board games to create a unique gameplay experience. With a casual-yet-cerebral style of gameplay, Anime Trumps promises to appeal to anime and game fans alike.
Between 4-8 players take on the roles of different anime characters as they compete against each other to reach their own unique goal. Each player has a different end-goal to reach according to the role they are designated at the start of the round: Master, Assistant, Betray, or Revolt.

To celebrate the closed beta launch, NGames have released a list of tips and tricks on how to excel in this exciting "BANG!" inspired game.

Playing Card Tips

With no less than 13 different types of cards to collect, the key to success in a game of Anime Trumps is not only acquiring a solid hand of cards, but also knowing how to use them effectively.

There are 30 Kill cards for players to get their hands on, which can be used to bolster both attack and defence skills. When playing as a Master, players will do well to keep as many Kill and Dodge cards in their hand as possible.
Dodge cards exist to keep players safe, and they are powerful ways to get out of tight spots. But be careful using them – there are 30 Kill cards but only 15 Dodge cards to evade the attacks.

The 4 Duel cards are instrumental to victory, so players must use them wisely. When laying a Duel card, it's up to the player to determine whether they have enough Kill cards to win the bout – and to make sure their opponent doesn't have enough to cause significant damage in return!

The Perception cards are both mysterious and powerful, and can be used in various ways. Try combining them with Lightning Kirin, Kekkai and Five Elements Seal cards to see the kind of devastating effects they can unleash.

Facing an opponent with too much armour or weaponry? A Tsukuyomi card will remedy that problem. Without their weapons, an opponents attack distant will be severely restricted.

And players should be warned: the 3 Planetary Devastation cards are as powerful as they sound. Though they can inflict massive damage on opponents, they can harm the player's team-mates too. A Master can use the Planetary Devastation cards to clear all Kills at the beginning of a game.

Choosing the best character

In Anime Trumps, choosing the right character before card-based battle is just as important as how the cards are played. Players should be mindful that their character not only complements their own style, but also the characters of other players around them.

If a player is given the role of Assist and the Master is a character with low HP, the player should ensure they choose a character with high healing skills.

Players should also consider their place in the game. If a Revolt will play straight after a Master has made their move, a character with high attack skills will be best equipped to deal with most given situations.

Tip: Always remember that the further away from the Master a player is, the more danger they are in. Characters with good defence and high amounts of HP are the obvious choices here.

Anime Trumps is currently in closed beta. For more details, visit the Anime Trumps official website: http://at.game321.com/
Next Article
Netmarble.com, a leading worldwide game portal, expands its portfolio with Dice Venture, an online casual board game known internationally as ...
by MissyS
ArtCraft Entertainment, developers behind the Throne War Game, Crowfall have announced they have more than 50,000 backers.
by Ragachak