Alterverse Team Expands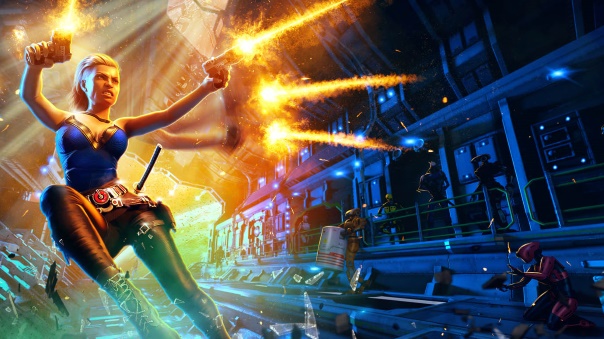 Three new team members have joined the Alterverse team, expanding it to help grow the game and its reach. Via press release:
---
Jeff McCaig has joined for the full time role of Studio Creative Director. At Electronic Arts and Perpetual Entertainment. Jeff served as a lead artist on many titles including The Sims 4, Star Trek Online and The Sims Mobile. Jeff is based in Philadelphia and is a game industry veteran with over 14 years experience. He also has 10 years of advertising art direction experience.
Luke Elden has been hired as our Social Media Marketing Director. From Manchester UK, Luke has a Bachelor's Degree from The Manchester Metropolitan University. With 7 years of experience in this space, his specialties include: Social Media Marketing (SMM), Lead Generation, and Google Analytics.
Marc Jansen will be creating and maintaining our new in-game Token. Marc is a University Professor and holds a Masters in Mathematics and a PhD in Computer Science from the University of Duisburg-Essen, Germany. He also supports other gaming platforms in their blockchain strategy and development.
Also Nathan DeLong's title has changed from Creative Director to Communications Director to avoid confusion and to more accurately reflect his new role. He will be still be doing video work and oversight as needed but will also be attending both blockchain and game conferences, organizing and planning speaking engagements with various news outlets, podcasters, and YouTube and Twitch Influencers, and doing pitches among other things.
Scot Kinney, the Founder and CEO said: "It's so important that our expanded team are just as enthusiastic as we are about the growth of the Alterverse; we rely on the teams varied experience to further enrich our gaming platform. We are looking forward to the upcoming release of our first game, Disruption, in the coming weeks."
Jagex announces the opening of applications for Transformers Universe's closed beta - and showcases more bots in the line-up.
by MissyS
Com2uS is teaming up with Major League Baseball's biggest star, Mike Trout, for month-long sweepstakes.
by Ragachak