Allods Online to launch Fury of War in December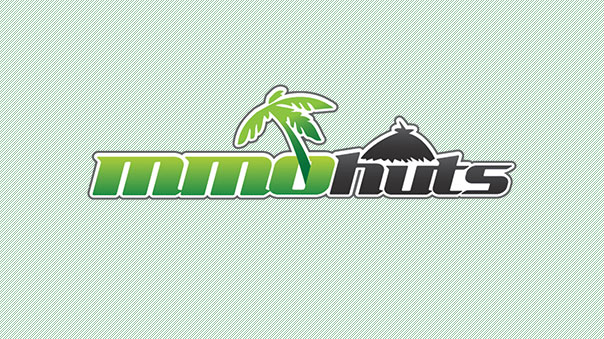 The next major update for Allods Online is coming this month, announced Gala-Net.
The update will improve the guild system, allowing guilds to gain levels, customize their emblems, and fight for control of the Astral Frontier. Gorluxor's final boss will be added, offering the toughest battle yet for raiders. The Melting Isle will be added as a brand new PvP zone, where any player can fight others (including their own faction), and June Catacombs adds a new PvP dungeon. Astral ships will now be player-customizable, and more customization options for the vanity system are also being introduced.
Gala-Net (gPotato) also publishes Tales Runner, AIKA, Iris Online, and Fly For Fun.
Allods Online Fury of War Screenshots:
Source:
Allods Online Patch 1.1.04: The Fury of War – Coming Soon!

Free to Play publisher Gala-Net is pleased to announce that the next update to Allods Online, Patch 1.1.04: The Fury of War, will go live this December!

The patch will introduce a massive amount of new content and will significantly improve and expand upon multiple features. Some of the key updates include:

• An improved guild system! This patch will allow guilds to gain levels, increase their power, and customize their own emblems. Guilds will be able to choose from dozens of colors and hundreds of unique icons to fully customize their emblems, which can be worn proudly on their cloaks. Additionally, guilds will now have the opportunity to fight other guilds for the control of allods in the Astral Frontier!

• Customizable Astral ships and more vanity outfits! The appearance of Astral ships will now be up to the players! By altering the sails, hull, figurehead, and emblem, players can give their ships their own personal style. Additionally, the vanity system has been completely revamped and will include over 100 new items, such as Fiery Wings and a Pirate outfit, complete with a parrot on your shoulder! Arr!

• The final boss of Gorluxor's Tower! The saga of Gorluxor's Tower will finally come to an end as players are allowed access to Sarn – the true mastermind behind the Astral demons and cultists! Facing this enigmatic master of light and darkness will be one of the toughest battles yet and will surely provide a challenge to any seasoned raider.

• A brand new PvP zone! The Melting Isle, a new zone entirely focused on PvP will be introduced. Players will be able to battle other players, even those of their own faction, for a chance to earn amazing treasures revealed by the melting ice.

• A PvP dungeon maze! A new dungeon called the June Catacombs will be available for exploration, pitting players against one another as well as horde of golems from a lost civilization. On top of that, the dungeon itself is a twisting maze that constantly changes shape, challenging players to be the first to find their way to the treasures that lay hidden inside.

Stay tuned for more information on this patch, upcoming events, and community activity, by visiting the Official Allods Website.

And don't forget to Like us on Facebook, follow us on Twitter, and subscribe to our YouTube channel!
Next Article
Blizzard knew how much people wanted to be part of the Overwatch story and came up with an ARG.
by Mikedot
WEBZEN, a global developer and publisher of free-to-play games, is delighted to announce that free-to-play MMORPG SEVENCORE unleashed the late...
by Mikedot
Digital Extremes has released the next part of their Prime Program today, with the ancient, legendary Chroma Prime.
by Ragachak