Allods Online Patch 06 Change Log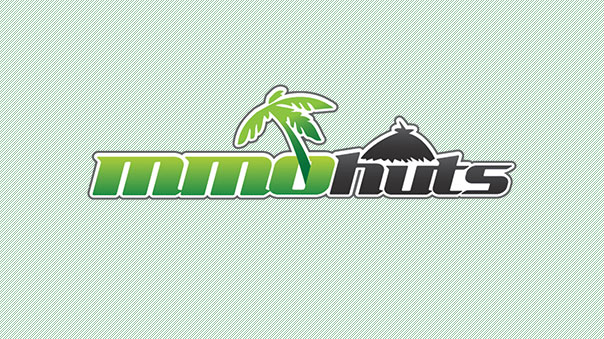 When Allods Online first went into open beta, it had its share of flaws but was still one of the best looking free to play MMORPG releases to date. Developed by a Russian studio and published in North America by gPotato, Allods Online offers WoW style graphics and interface along with a mix of sci-fi and fantasy elements.
Patch 06 which has been announced but not yet implemented will bring with a host of updates, bug fixes, and balance changes. The full patch notes are listed below, but some highlights include added functionality like the ability to split stacks of items, and respond to whispers with a hotkey.
Gpotato publishes a wide range of free to play MMOs and MMORPGs including Aika Online, Fly for Fun, Luna Online, Tales Runner, Rappelz, and UpShift StrikeRacer.
Full Release:
We are excited to announce the upcoming release of our first Allods Online Open Beta Patch 06: Edge of the Astral!

This patch features key changes that were in high demand from you, our valued players, such as improved chat and trade functions and additional PvE and PvP content.

Raid teams will fight to prove their strength against War'kaz the Mindreaver, a massive Astral demon who now lurks in Gorluxor's Tower. And the Arena of Death, a new coliseum located in Yazes Shard, allows players to engage in deadly combat and earn bonus Combat Glory.

Here's a small preview of the changes coming to Allods Online:

• Players can now split items that are in stacks. "Shift+drag" will remove one item from a stack, "Ctrl+drag" will remove half the items from a stack, and "Alt+drag" will open a window that will allow players to remove a specified number of items from a stack

• Added the ability to respond to whispers. The default hotkey is "BACKSPACE"

• Fixed a bug where spells that had effects that last over time and area of effect spells would not raise a player's Flag of War

v. 1.0.06.22 Change Log:


General

• Players will now automatically enter AFK mode after 5 minutes of inactivity

• Players can now split items that are in stacks. "Shift+drag" will remove one item from a stack, "Ctrl+drag" will remove half the items from a stack, and "Alt+drag" will open a window that will allow players to remove a specified number of items from a stack

• Players can now see the exact number of items that are in the trade window when trading with another player

• Improved the trade window when trading with an NPC

• Fixed a bug where items occasionally disappeared from the auction house

• Fixed a bug where players were unable to log in due to errors when detecting their user name or password

• Players whose Flag of War was lowered before entering Purgatory will now exit Purgatory with their Flag of War lowered

• Fixed a bug with the visualization of fatigue when a player's Flag of War had been recently raised

• Fixed a bug where the graphics settings in the launcher did not affect the game

• Fixed a bug where players could not collect loot in a group after another player had left the group and did not roll on the item

• Fixed a bug where the healing received from the Shriveled Vampire Heart ignored a player's wound complexity

• Improved the client security to prevent hacking from other programs

• Players can no longer avoid the Fear of Death effect by being resurrected by other players

• Players can no longer avoid the Fear of Death effect by logging out and then logging in while in Purgatory

• League players that die in Imperial zones will now resurrect at the Nezebgrad Port

• Fixed various bugs that occasionally caused additional lag

• Added a message that notifies players that they cannot change their equipment while in combat when they try to do so

• The following notifications will now appear in the chat window:

o Information about receiving and losing items

o Information about guild messages

o Information about sharing quests

o Information about alternative currency such as rubies

• Added the ability to respond to whispers. The default hotkey is "BACKSPACE"

• Fixed various bugs involving the party and raid interface

• Players can now choose which quests and quest objectives to display in the Quest Tracker

• Fixed a bug where the commands "/invite" and "/kick" were not working for raid assistants

• Flags will now appear over group members' heads

• Guild information is now displayed above players' heads

• Improved the visualization of various maps

• Players can now only kill the bosses in heroic instances once a day

• Fixed a bug where players could reset heroic instances by disbanding their group and forming a new one while in Purgatory

• Fixed a bug where elite monsters were dealing 20% less damage than intended

• Fixed a bug where monsters would occasionally use incorrect spells

• Players can now decrease the repair time of their ship by 7.5 hours by completing the daily quest "Accelerating Repairs: Symbols of Victory"

• Fixed a bug where players could increase their reputation with enemy factions

• Deposit boxes will now automatically close when a player moves away from a banker

• Added new rare items that drop from bosses in various dungeons

• Added additional watchmen to the Novograd and Nezebgrad Ports

• Decreased the chance for bosses to drop Water of Death and Water of Life

• Improved the visualization of Yasker and Aidenus

• Added a visual effect to the user of a War Banner

• Fixed a bug where players under the effects of a War Banner would not have their Flag of War raised when they attacked a player whose Flag of War was lowered

• Fixed a bug where spells that had effects that last over time and area of effect spells would not raise a player's Flag of War

• Fixed a bug where the spells a player cast on themselves would refresh the duration of their Flag of War

• Fixed the positions of various Astral passenger ships

• Added additional text modifications

• Fixed various trinkets that had no function

• Added the ability to view last login information at the server selection screen

• Fixed a bug with the walking animation of Kanian females

• Fixed a bug with the AFK animation of Elven females

Classes

Healer

• Fixed a bug where "Spiritual Focus" would remove the Fear of Death effect

• Fixed a bug with the visual effects of Entreaty

• Fixed a bug where Binding Light would not prevent targets from casting spells that were prepared in advance and spells that had effects that last over time

Mage

• Fixed a bug where Silence effects would not affect Icy Comet, Prismatic Lightning, and Electric Pulse

• Fixed a bug with Icy Comet

Psionicist

• Fixed a bug where Brilliant Aura would not working correctly after logging in and logging out

• Spectral Assassin can no longer be applied to targets that are immune to control effects

• Added the ability Mystic Link that allows all psionicists from both factions to talk anonymously in a special chat channel

• Changed the mechanics of Dead Language

• Fixed a bug where victims could not attack Mental Twins in the arena

Summoner

• Fixed a bug where the stun effect triggered by Rise from the Dead would vary depending on the stats of the caster

• Pets can no longer travel more than 70 yards from their master

• Improved the behavior of pets when they are in passive mode

Warden

• Decreased the effect of Renew by 50% while out of combat, but increased the effect of Renew by 50% while in combat

• Increased the cooldown duration of Natural Balance to 3 minutes

• Changed the mechanics of Nature's Touch so that it no longer causes Renew to increase the total health of players, but instead increases the healing done by Renew and decreases the cooldown duration of Natural Balance

• Fixed a bug with Growl

• Fixed a bug with Roar

• Natural Balance no longer requires that the caster be in a group

• Pets can no longer travel more than 70 yards from their master

• Improved the visualization of shamans' pets

• Fixed a bug where a warden could have more than one Aqua Vitae, Aqua Morte, Refreshing Potion, or Lethargy Potion in their bag at one time

• Bosses are now immune to Aqua Morte

Warrior

• Motivating Presence now restores energy instead of mana

• Fixed a bug with Bloodbath

World

Evermeet Isle

• Fixed the spawn locations of monsters in the Hidden Bay

Novograd

• Fixed the respawn rate of the guards in the Novograd Port

Oreshek Fortress

• Increased the effect radius of the spells of Gudimir Belsky and other monsters

Siveria

• Moved Margo de Vevre, a Servant of the Light, to the Sieged Stronghold

• Increased the size of the chest needed for the quest "Gold of the Damned"

• Improved the visualization of the raft in the quest "Drifting Down the Stream"

Frozen Frontier

• The Burning Ale needed for the quest "A Bottle for the Sentry" can no longer be used or sold to merchants

Darkwater

• Improved the design of Amalthia Woods

• Added a Servant of the Light to Lukomorie

• Fixed the quest "Unstable Antidote"

• Fixed a bug where wardens' and summoners' pets could not attack the spirits in the quest "The Ritual in the Witches' Circle"

Tenebra

• Added a warning message to the Werewolf Potion need for the quest "On the Other Side of Darkness" that notifies players that its effects will be canceled upon leaving the zone

• Fixed a bug where the quest "The Breeding Grounds of Darkness" could not be completed

Nezebgrad

• Fixed the quest "Regular Customers"

• Fixed the faction that Oleg Lukashin was associated with

• Added a Servant of the Light to the Boiler Camp

• Police Officers and Nezebgrad Guardians in Nezebgrad can now see players that are invisible

• Fixed the respawn rate of the guards in the Nezebgrad Port

• Fixed the respawn rate of Goblin Thieves

• Added a new portal to the Imperial Square which can be unlocked by completing the quest "A Matter of Trust"

• Fixed a bug where the zone name for the Underground Reservoir would not appear in the character selection screen

• Fixed the map marker for the quest "Tep Was Here"

• Fixed the recommended level for the quest "Nezeb's Fourth Deed"

• Fixed a bug with the use Adventurer's Stones on Lookout Isle

• Fixed a bug where players' positions were not displayed properly after leaving the Underground Reservoir

• Merchants that were located inside Yasker's Tower have now been moved to the front of the tower

• Fixed a bug with the arrival of ships in the Nezebgrad Port

• Improved Yasker's Tower

Igsh Military District

• Improved the landscape geometry

• Players will now return to their normal appearance after finishing the quest "Meeting with the Fanatic"

• Added a Servant of the Light to the Imperial Training Camp

• Players can now attune their Adventurer's Stone to the portal in the Igsh Armory

Severny Steppe

• Improved the visualization of Mondovi Fortress

ZIT Headquarters

• Changed the mechanics for the quest "Elemental Energy"

• Improved the collision of Tep's sarcophagus in the LAD Division

• Fixed a bug where David Proshin would not give the quest "The Specifics of Reanimation" after the quest "The Admiral's Head" was completed

• Changed the portal mechanics inside Tep's Pyramid

• Fixed a bug where players could not activate the appropriate portal by using sparks collected with the Sparkton Pack

• Fixed the map marker for the quest "LAD Charity Work"

• Fixed the map marker for the quest "Quarantine"

• Fixed the map marker for the quest "The Main Secret of the Pyramid"

Dead Sea

• Added a Servant of the Light to Pridonsk

• Fixed the map marker for the quest "Rescuing the Heiress"

• Improved the visualization of the Dead Sea Mana Station

• Fixed the spawn rate of the Snake Eggs for the quest "Deadly Eggs"

• Fixed the map marker for the quest "Mysterious Shadows"

Wild Isles

• Improved the visualization of the Orcish Axes for the quest "Murderers' Axes"

Lab Thirteen

• Fixed the mechanics of various bosses in the heroic version

Asee-Teph

• Fixed the quest "Yet Another Gift for Esther" so that the Demon Heart can also be used to complete the quest "Demon Worshippers' Ritual"

• Optimized the location of Stygian Passages throughout the zone

• Fixed a bug where the Servant of the Light named Semer Liphina would attack Imperial soldiers

• Fixed the map marker for the quest "Orders for the Guerrillas"

• Fixed the Missionaries' Leaflets for the quest "Enemy Propaganda"

• Fixed the map marker for the quest "Magical Gas"

• Fixed the map marker for the quest "Capturing the Sites of Power"

• Improved the visualization of the Miktlan Ruins

• Fixed the map markers for the quest "The Phony Courier"

Tensess Temple

• Fixed a bug where players could not talk to the Spirit of Tensess

Eljune

• Fixed the quest "Meeting the Seers"

• Fixed the quest "Yasker's Emissary"

• Improved the mechanics for the Imperial quest "In the Edge of Eternal Night"

• Improved the mechanics for the Imperial quest "A Message from Tensess"

• Improved the mechanics for the League quest "In the Edge of Eternal Night"

• Improved the mechanics for the League quest "A Message from Tensess"

• Fixed the map marker for the quest "The Chapel and the Source"

Coba Plateau

• Fixed the quest "The Fight for the Rusted Wasteland" so that it can now be completed in a group

• Changed the patrol route of the mobs in the Rusted Wasteland

• Removed an extra League Stygian Passage

• Fixed the Battered Artifact so it can now be looted by everyone in a group

• Fixed the list of available locations that were offered by the Portal Keeper at Brazen Hill

• Improved the visualization of the Demon Detectors for the quest "Demon Hunters"

• Added an image of a monster to the Zem stele needed for the quest "An Ancient Fresco"

• Added pots for the quest "Bon Appétit!"

• Fixed the quest "The Jade Brand"

• Fixed the reward for the quest "First Encounter with the Undead"

• The anomaly for the quest "Isles of Weakness" now consumes more mana and energy

• Improved the visualization of Kobold Knoll

• Improved the visualization of the stones for the quest "Proper Prospecting Equipment: A Pick"

• The translated text can now be read after finishing the quest "The Goblin Translator"

• Increased the number of Crates of Tools available for the quest "Something to Work With"

• Added new monsters for the quest "Blindsided"

• Increased the time available to read the text for the quest "The June Curse is Alive!"

• Changed the mechanics and fixed the map marker for the quest "Mysteries of the Zem Ruins"

• The Black Band Bandits have now become the Red Band Bandits

• Improved the visualization of Meridian Outback

• Fixed the icon of the torch needed for the quest "Dragon's Breath"

• Improved the visualization of the Southern Bank

• Fixed the Imbued Crown

• Fixed the Zem Doll and changed its mechanics so that it can only be used out of combat

• Fixed the recommended level for the quest "Veronika Saved!"

• Added new monsters for the quest "Mysteries of the Zem Ruins"

• Added more merchants to the Isles of Weakness

• Improved the visualization of the pillars and the monsters for the quest "The Nature of the Darkness"

• Improved the mechanics for the quest "Dark Cargo"

• Fixed the portal at the Mountain Crag

• Decreased the level of Emelian Razin for the quest "A Price On Emelian Razin's Head"

• Removed the extra counter for the quest "A Cautionary Tale"

• Increased the amount of Raw Moss that can be stacked in one slot for the quest "Cough Medicine"

• Decreased the level of Boog the Sadist for the quest "The Ogre Hunt"

• Increased the level of the Hardworking Goblins and Disruptive Goblins for the quest "Information on the Mafia"

Coldberg

• Added new repeatable PvP quests for both the League and the Empire

• Fixed the quest "Conspiracy Against the Swindler"

• Fixed the recommended level for the quest "Inevitable Punishment"

• Fixed the recommended level for the quest "Imperial Retribution"

• Changed the mechanics for the quest "The Elusive Necromancer" so that it is now easier to complete it in a group

• Changed the mechanics for the quest "A Torn Letter" so that it is now easier to complete it in a group

Avilon

• Fixed the quest "Bertilda de Pluie's Report"

• Fixed the quest "Operation of the Church of Light"

Yazes Shard

• An arena has been added to Yazes Shard where players from opposite factions can fight each other. The Flags of War of all players who enter the arena will automatically become raised, and all players will earn 50% more Combat Glory while in the arena. Each player will be allowed to remain in the arena for 1 hour at a time, at which time they will be unable to return to the arena for 4 hours

• Added additional Servants of the Light

• Players can no longer climb on the tent in the Imperial Camp

• Fixed the map marker for the quest "Beacons for the Reinforcements"

• Fixed the map marker for the quest "Blood of the Lost"

Kingdom of Nature

• Added icons above the heads of the Portal Keepers

Gorluxor's Tower

• Players can now fight the second boss in Gorluxor's Tower

• Many monsters can now see players that are invisible

• Improved the landscape geometry

• Fixed a bug where the wall between Nogrom and the instance entrance would not disappear after combat ended

Astral

General

• Added new training quests that allow players that have already begun constructing an Astral ship to practice on a special training ship

• Improved the audio in the Astral

• Added Astral storms that will randomly appear and teleport ships to a random region of the sector

• Fixed a bug where the damage from some Astral demons did not go through a ship's shields

• Decreased the chance for monsters from the Far Astral Allods to drop items

• Decreased the damage dealt by Astral Spellweavers, Astral Conjurers, and Astral Flayers

• Fixed a bug where a ship owner could not log in when their ship was in the Astral

• Players will now appear in their faction's Astral Hangar if they logged out of the game while in the Astral, and their ship was destroyed when they logged back in

• All treasure chests on a ship will now disappear if the ship owner leaves the Astral before returning to the hangar

• Fixed a bug where not all players died when their Astral ship was destroyed

• Fixed a bug where treasure chests did not disappear from an Astral ship after it was destroyed

• Fixed a bug where players could place more treasure chests in their ship's treasure room than intended

• Improved the visualization of the League Astral ships

• Fixed a bug where players could travel faster on an Astral ship than intended

Devices

• Increased the distance that a player can interact with the steering wheel and the turbine

• Fixed a bug where a ship's forward shield could not be repaired

• Fixed a bug where the visor did not properly display the position of enemy ships

• Added the ability to change the type of visor on a ship

• Fixed a bug where the type of steering wheel and reactor could not be changed

• Fixed a bug that affected a ship's navigator when their ship docked at a Far Astral Allod

• Increased the cooldown duration of the navigator's Sharp Turn

• Added the ability to view Astral demons in the visor

• Players can no longer walk through the visor

• Players can no longer walk through the scanner

• Improved the visualization of the visor, scanner, cannons, artilleries, shields, and reactor

Allods

• Fixed the respawn rate of various bosses

• Improved the visualization of various bosses

• Fixed the quest "A Hidden Trap"

• Fixed the quest "Verona's Ultimatum"

• Fixed a bug where ships could not properly depart from the Forgotten Temple

• Fixed an error where bosses could be killed multiple times in Brightlake Settlement

• Improved the mechanics of the monsters on Mogilny Isle

• Fixed the quest "The Necromancer's Diary"

• Added timers to the Far Astral Allods that indicate the time that is left until they reset

Hangar

• Fixed a bug where players could not resurrect in the Astral hangar

• Fixed a bug where players could destroy their ships in the Astral hangar

• Fixed a bug with the distribution of loot from treasure chests

• Fixed a bug where players could not exit or enter the Astral hangar

• Fixed a bug where players' positions were not displayed properly in the Astral hangar

• Fixed a bug where ships could not return to the Astral hangar

• Fixed a bug where players could not use their ship's devices when docked in the enemy faction's Astral hangar

• Fixed various bugs with the ship repairing interface

• Improved the visualization of the Astral hangars

Professions

General

• Fixed a bug where training quests could not be abandoned

• Added new training quests for disassembling, alchemy, leatherworking, and blacksmithing

• Items created by crafting professions no longer contain runes

• The Quality parameter now has less of an influence on the chance to create a rare item

• Players can now see their chance to increase their crafting level by using each specific recipe in the crafting interface

• Increased the chance for monsters to drop resources used by crafting professions

• Fixed the quest "A New Craft" for both the League and the Empire

Herbalism

• Increased the amount of Violets that can be stacked in one slot

Alchemy

• Changed the icons for catalyst, distillate, and advanced solvent

• Fixed a bug with the Ordinary Acrobat's Potion

Leatherworking, Tailoring, and Blacksmithing

• Changed the icons for thread and twine
Next Article
Based on Nexon's popular free-to-play game MapleStory, the first season of animator Brain Schmoyer's short series New Leaf Saga is now ava...
by MissyS
R2Games has now fully launched their latest title League of Angels today.
by Mikedot
The next Alpha activity in Ship of Heroes is on the way in early August 2018, which will be a login test for their supporters.
by Ragachak