Allods Online launches Astral Odyssey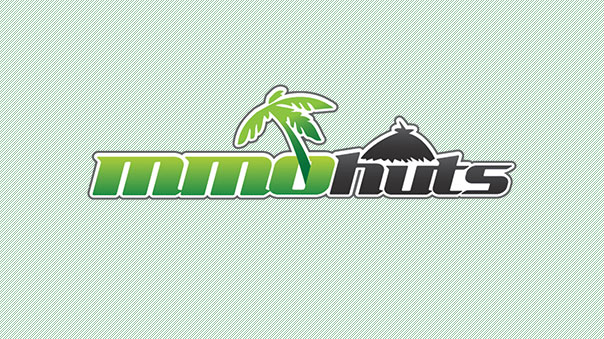 Allods Online has officially launched with its latest patch, 2.0.02, Astral Odyssey.
The patch raises the level cap to 47, and adds two new zones – Kirah, and the Isle of Revelation. Also added are a new equipment slot for relics, a new marriage system, new versions of heroic dungeons, and hundreds of other changes.
A special event has also been launched to celebrate the game's release, letting players collect special coins from any monster for prizes.
Allods Online is published by gPotato (Gala-Net) which also publishes AIKA Online, Tales Runner, and Flyff: Fly For Fun.
Allods Online  Gameplay Screenshot

Source:
General

•   Kirah and the Isle of Revelation, two new zones for high level players, have been introduced

•   The level cap for players has been increased to 47

•   Introduced a new set of equipment slots that can only be filled with relics. Relics are items that are more powerful than normal items and can only be found in raids. The effects of the relics will only be active while a player is affected by the Draconic Aspect effect

•   Players can now view the contents of another player's relic slots with Piercing Gaze rank 3 if the player is the same faction, and Piercing Gaze rank 6 if the player is the opposite faction

•   Added a release event to celebrate the official release of Allods Online. All monsters have a chance to drop special coins and new merchants in each faction's capital will trade special prizes for these coins. Added a special dance that can be used by typing /sdance

•   Added a marriage system. Players can get married if they are the same faction, level 15, and have a Pair of Wedding Rings, a Wedding Outfit, and a Wedding Accessory which can be obtained from the Item Shop. Married players will have access to special marriage spells which can only be cast on their spouse

•   Added new versions of all heroic dungeons for level 45 players

•   Final bosses in heroic dungeons for level 40 players no longer grant Prestige

•   Runes are now inserted into a new Patronage Bonuses window. Players can now equip 2 runes at level 1, 4 runes at level 10, and 6 runes at level 20. Engraving Kits, Rune Removal Seals, and Rune Removal Picks are no longer required to add or remove runes

•   Automatically removed all of the runes in all players' equipment and deposited them in players' bags. If there is not enough space in a player's bag the runes will be sent to a player's bank, and if there is not enough room in a player's bank the runes will be mailed to the player with the in-game mail system

•   Casting a patronage spell now applies the Patron's Blessing effect for 45 seconds, dealing a killing blow to another player now applies the Patron's Blessing effect for 60 seconds, and resurrecting, logging in, or using Incense now applies the Patron's Blessing effect for 5 minutes. The Patron's Blessing effect can be removed by typing /shine

•   Martyr's Salvation now increases a player's mana regeneration rate when used in combat

•   Effects that changed the cast time of spells no longer affect Martyr's Salvation

•   Fixed a bug where rotating the camera interrupted a player that was casting Martyr's Salvation

•   Players no longer need to activate their patron's blessing to receive a stat bonus, a damage bonus, a healing bonus, the effects of any equipped runes, or access to Martyr's Salvation

•   Increased the maximum health of some monsters by 33%

•   Some monsters are no longer hostile

•   Changed the damage dealt by monsters in various dungeons based upon the size of their group

•   Fixed a bug where the final boss in a dungeon would be inaccessible if a party member died and was resurrected without going through Purgatory

•   Monsters will now apply a movement impairing effect instead of a knock down effect to a player when they attack a player from behind

•   The chance to be inflicted with a knock down effect and the duration of a knock down effect is now based on a player's Willpower and Conviction

•   Added color patterns that can be used to change a mount's appearance

•   Added audio to the Fiery Wolf and the June Dreadnaught

•   Fixed a bug that caused mounts to glide instead of run

•   Fixed a bug where Esc did not close the Stable window

•   Fixed a bug that caused a mount's hunger and health to display incorrectly

•   Cloaks are now hidden when mounted

•   Added a mini map. The default hotkey is "Shift+M"

•   Quest names are now colored differently to reflect their difficulty relative to a player's current level

•   Fixed a bug which caused the quest log's size to change

•   Added the option to turn voice emotes on or off

•   Added the option to set the distance at which party members' and raid members' portraits turn gray

•   NPCs and interactive objects are now highlighted when a player mouses over their context action button

•   Added moods that can be displayed next to a player's name on a friend list

•   Added a message that warns players that they are disbanding a guild or kicking a player from a guild

•   Removed the ability to kick a player a guild from the drop down menu that appears when right-clicking on a player's character portrait

•   Added information about the last time a player was online to the Members tab of the Guild List tab

•   Added a Save the Guild Information button and a Save the Message of the Day button to the General tab of the Guild List tab

•   Players can no longer access the Social menu until they have completed the beginning instance

•   Added the ability to change the group position of a raid member that is offline

•   Auction house search queries must now be at least 3 characters long

•   Added a drop down menu to the input field of the chat window that allows players to use the mouse to select the channel they wish to type in

•   Added the ability to link items in the chat window by using "Shift+left-click"

•   Fixed a bug with the sending of messages in the chat window when they were preceded by an emote

•   Players are no longer able to use HTML tags in the chat window

•   Increased the cooldown duration on trinkets that can be bought with Combat Glory to 90 seconds

•   Decreased the duration of the effects applied by trinkets that can be bought with Combat Glory to 6 seconds

•   Trinkets that can be bought with Combat Glory now increase a player's Strength or Intelligence instead of Rage or Wisdom

•   Fixed a bug where the ability to gain extra Combat Glory from the Battle Lust effect stacked

•   Increased the amount of Symbols of Glory that can be stacked in one slot

•   Heals can now be nullified, similar to how wound complexity causes heals to be resisted. In PvE, the percent of healing that is nullified is dependent upon the type of monster that is attacking the player. In PvP, the percent of healing that is nullified is dependent upon the level of the defensive runes of the defending player versus the level of the offensive runes of the attacking player. The percent of healing that is nullified is recalculated when an additional monster or player begins attacking the defending player, similar to how wound complexity is recalculated when an additional monster or player begins attacking the defending player. The percent of healing that is nullified is only reset to 0 when a character's health reaches 100%, similar to how wound complexity is only reset to 0 when a character's health reaches 100%

•   Fixed a bug they way heals are calculated when wound complexity is present

•   Messages about legendary items that players have recently looted no longer appear for items that are lower than level 45

•   The Final Confirmation option in the Trade window is now automatically selected

•   Fixed a bug where the Chain of Fate could inflict damage to targets that were not in a player's line of sight

•   The Blood-Etched Rune now inflicts Astral damage

•   Fixed a bug where the Blood-Etched Rune ignored a target's Endurance

•   Rebalanced the stats on various items

•   Removed magical resistances from earrings

•   Fixed a bug with the shoulder armor of Kanian females

•   Fixed a bug that prevented players from logging back in after being disconnected

•   Fixed a bug where switching between full screen mode and windowed mode crashed the game client

•   Fixed a bug that prevented players from installing updates when they used Windows 2000

•   Decreased the amount of server lag that occurred when teleporting between different locations

•   Optimized database functionality

Classes

General
•   Reset the talent points and rubies of all classes

•   Added spells that apply positive effects to other party and raid members to all classes

•   Added spells that are upgraded versions of existing abilities to all classes. To unlock them, players must complete a series of quests in Kirah

•   Changed some racial spells

Healer
•   Fixed a bug with Blaze of Faith

•   Fixed a bug with Devout Servant

•   Fixed a bug where casting Heavenly Smite did not cancel the Spiritual Focus effect

•   Increased the cast time of the first rank of Holy Blast to 2.5 seconds

•   Increased the damage dealt by the first rank of Holy Blast

•   Purification can now remove the Bee Swarm effect

•   Purification can now remove the Mind Fire effect

•   Purification can now remove the Astral Blight effect

•   Healers can now use one-handed spears and two-handed spears

•   Improved the visualization of Blind Faith

Mage
•   Northern Lights, Burning Desire, and Positive Feedback now restore 5% of the player's maximum mana

•   Purge now consumes 1 Fire Force point and 1 Frost Force point and no longer restores mana

•   Increased the cooldown duration of Wall of Flame to 30/10/5 minutes

•   Wall of Flame now applies an effect which makes the target immune to the Wall of Flame effect for 30 seconds

•   Fixed a bug where the damage dealt by Electric Pulse was not correctly modified by Elemental Shield and Shocking Grasp

•   Fixed a bug where silence effects would not affect Conflagrate, Ice Quake, Flash, and Reflections

•   Fixed a bug where Mana Shield provided immunity to certain effects

•   Some entropy effects are now affected by the player's Intelligence

•   Removed Clarity

Paladin
•   The Strike of Justice effect now lasts for 5/6 /7 seconds

•   The Strike of Justice effect now makes the player immune to movement impairing effects

•   The stun effect inflicted by Strike of Justice now lasts for 2 seconds

•   Players can now cast spells that modify the damage stored in a Holy Barrier while they are affected by stun effects

•   Martyr's Protection can now remove the Pious Brand effect

•   Fixed a bug where players did not receive damage from Confusion Potions when casting Heavenly Nova, Shadow Protection, and Strike of Justice

•   Fixed a bug with the damage dealt by Condemnation in regards to the number of Mark of the Pariah effects on the target

•   Paladins now use Expertise instead of Perception when the chance to resist Poison damage is calculated

Psionicist
•   Psychotic Urges no longer increases the critical strike chance of Choke

•   Significantly increased the damage dealt by Astral Blight

•   Brilliant Aura no longer restores mana to a player's party

•   A Mental Link now breaks when the player leaves combat

•   Temporal Acceleration now reduces the cooldown duration of Spectral Assassin

•   Ectoplasmatic Form now absorbs the damage dealt by Confusion Potions

•   Increased the cooldown duration of Mind Fire to 1 minute

•   Increased the mana cost of Mind Fire

•   Mind Fire now increases the cooldown duration of the target's next 3 spells cast by up to 20 seconds and no longer inflicts damage

•   Decreased the healing done by the second and third ranks of Mental Cleansing and increased the healing done by the first rank of Mental Cleansing

•   Mental Cleansing now inflicts 8 stacks of the Mental Overload effect

•   Telekinetic Pull now has a 100% chance to inflict a knock down effect and a chance to inflict a stun effect

•   Increased the cooldown duration of Telepathic Gift to 5 minutes

•   Telepathic Gift now restores 20/35/50% of the target's maximum mana

•   Telepathic Gift no longer inflicts the Mental Overload effect

Scout
•   Intense Flames now increases the damage dealt by Incendiary Arrow by 5/10/15%

•   Violent Lightning now increases the damage dealt by Tesla Arrow by 5/10/15%

•   Tesla Shot now inflicts the Depleted Resources effect when used at a distance of 5 yards or less from the target

•   Increased the range of Caltrops to 8/10/12 yards

•   Increased the duration of the stun effect inflicted by Caltrops

•   Fixed a bug with Ruthless Fighter

• Fixed a bug with Tranquilizing Arrow

• Scoutss now use Expertise instead of Perception when the chance to resist Poison damage is calculated

Summoner
•   Summon Fiend can now be learned in the talent tree

•   Fixed a bug where a summoner's minion had to be resummoned in order to gain any of the summoner's effects

•   Hellions and fiends now receive 75% less damage from most area of effect spells

•   Fixed a bug with the behavior of a summoner's minion in Defensive mode

•   Fixed a bug where multiple summoners could not cast Corrosive Acid, Fear, and Demonic Curse on the same target

Warden
•   Increased the damage dealt by Lightning Strike by 45%

•   Increased the damage dealt by Storm by 20%

•   Decreased the duration of the Storm effect to 5/7/9 seconds

•   Reduced the cooldown duration of Bee Swarm to 10 seconds

•   Bee Swarm can now be prepared in advance

•   Fixed a bug where a warden's pet had to be resummoned in order to gain any of the warden's effects

•   Fixed a bug where Natural Brewer did not work correctly when creating Refreshing Potions

•   Great Hunt can be used when the global cooldown is active

•   Medley Mastery now increases the duration of the Confusion Potion effect

•   The Nature's Grip effect now fades after the player logs out

•   Pets now consume energy when they hit the target instead of when they receive a command

•   Increased the cooldown duration of Tiger's Strike

•   Increased the damage dealt by Tiger's Strike

•   Heightened Senses now reduces the damage a pet receives from area of effect attacks

•   Enhanced Reflexes now increased a pet's chance to dodge in addition to its previous effects

•   Static Charge now grants the player immunity to spell casting interruption in addition to its previous effects

•   Increased the damage dealt by Chomp

•   Chomp can now inflict the Open Wound effect

•   Increased the chance to inflict the Searing Pain if the target is affected by the Open Wound effect

•   Pets now inflict increased damage when they inflict the Open Wounds effect if the target is moving

•   Bear's Blow now requires a target and inflicts more damage if the target is affected by the Open Wound effect or the Exposed Weakness effect

•   Decreased the damage dealt by Bear's Blow, Boar's Blow, Wolf's Blow, and Hawk's Strike by 15%

•   Coordinated Strikes now increases the damage dealt by Wolf's Blow by 5%

•   Fixed a bug where Coordinated Strikes would interfere with a pet's attacks and attacks made with fist weapons

•   Fixed a bug with Acute Pain

Warrior
•   Motivating Presence no longer affects a player's party

•   Fixed a bug where bleed effects could not be inflicted to targets that were inflicted by the Jagged Slice effect

•   The damage dealt by bleed effects is no longer based on the player's attack speed

•   The cooldown duration of Aimed Shot is now based on the player's attack speed

•   Decreased the damage dealt by Aimed Shot by 66%

•   Decreased the damage dealt by the first rank of Forceful Kick by 5%

•   Increased the damage dealt by the third rank of Forceful Kick by 10%

•   Martyr's Protection can now remove the Headbutt effect

•   Warriors now use Expertise instead of Perception when the chance to resist Poison damage is calculated

World

General
•   Changed the quest rewards that are given from quests in lower level zones so that they are useful to a wider range of classes

•   Added new portals and Portal Keepers to various zones

•   Changed all Portal Keepers' quests so that they can be completed by using in-game gold instead of by killing monsters

•   Changed many anthropologists' quests so that they can be completed by using in-game gold instead of gathering items

•   Fixed a bug that caused map markers to disappear for various quests

Novograd
•   Afanasy Nikitov now tells players about different allods

•   Increased the level of Aidenus

•   Fixed the quest "A Pledge of Fervor" so that Marks of Diligence no longer disappear when the quest is abandoned

Oreshek Fortress
•   Decreased the damage dealt by the Runaway Troll in the normal version

•   Decreased the frequency with which Timur Kruchinin uses Saboteur's Bomb

•   Increased the amount of experience gained when killing Timur Kruchinin in the normal version

•   Increased the damage dealt by Timur Kruchinin's Saboteur's Bomb

Castle Blight
•   Increased the level of Dakkar de Desirae

•   Increased the damage dealt by the Ghost of the White Knight

Tenebra
•   Increased the respawn rate of the item needed for the quest " Tasty Mushrooms"

Nezebgrad
•   Feodor Konshin now tell players about different allods

•   Increased the level of Yasker

•   Fixed the quest "A Pledge of Fervor" so that Marks of Diligence no longer disappear when the quest is abandoned

XAES
•   Fixed a bug where Ugy the Dull and Igy the Dim would occasionally not drop items

Laguna Boil
•   Fixed a bug where players could not enter the normal version

•   Martyr's Protection can now remove the Frosty Grave effect

Lab Thirteen
•   Monsters in the normal version are now level 23

Dream Factory
•   Changed the quest "Psychic Attacks" so that all group members do not get credit when the Agitated Gibberlings are killed

Asee-Teph
•   Improved the map

•   Players that are below level 29 can now teleport between Sites of Power that are controlled by their faction

•   Increased the range of Emblems of Justice to 45 yards

•   Lowered the level requirement for the quests "Contacting Your Patron" and "Communing with the Martyrs"

•   Lowered the level requirements for the quests "A Potent Cleanser" and "Creating the Essence"

•   Pulsing Will-o'-the-Wisps are now immune to control effects

•   Fixed a bug where players disconnected when they entered the Isle of the Dead

•   Holy Shield can no longer remove the Empathetic Contact effect

Tensess Temple
•   Monsters in the normal version are now level 34 to level 35

•   Fixed a bug where Voisvet Belov and Loyal Worshippers would not appear if players logged off in the dungeon

Eljune
•   Decreased the difficulty of the quest "Yasker's Emissary"

•   Decreased the difficulty of the quest "Meeting the Seers"

•   Changed the monsters for the quest "The Eljune Bazaar Portal" from Wretched Demon Scouts to Tainted Will-o'-the-Wisps

Dragon Ring
•   Decreased the difficulty of Jarrkath the Fiery

Yazes Shard
•   Rebalanced the Arena of Death for level 45 players

•   Amalgam can now drop from the chests in the Arena of Death

Gorluxor's Tower
•   Rebalanced Gorluxor's Tower for level 45 players

•   Rebalanced the World Mysteries "Strange Cultists" and "The Demonic Threat" for level 45 players. Players who have completed these World Mysteries at level 40 will be able to complete them again, but they will not receive rewards a second time

•   Fixed a bug where wardens' pets and summoners' minions would disappear when fighting Sarn

•   Decreased the damage dealt by War'kaz the Mindreaver

•   Fixed a bug where Nogrom did not correctly detect players

•   Holy Shield can no longer remove the Infinite Astral Rain effect

Gipat
•   Players that do not have the quest "The Holy Culprit" can no longer use a Coba Stone

•   Fixed a bug where players could activate the Cracked June Pillar multiple times during the quest "Unending Waves"

•   Fixed a bug where players would fail the quest "Boris' Secret Ingredients" if they logged off before the quest was complete

•   Fixed a bug where players would fail the quest "A Stone Age Style Duel" if they logged off before the quest was complete

•   Fixed a bug where players did not receive credit for killing monsters for the quest "The Isle of Intrusion"

•   Redtooth the Unyielding now counts towards the completion of the quest "A Gipatian Massacre"

•   Fixed a bug where the Ethereal Cutthroat was immune to control effects

•   Fixed a bug where the Chunk of Flint and the Stone Axe could not be resold

•   Added additional rare monsters

•   Added additional Servants of the Light

Defiled Ruins
•   Fixed a bug with the distribution of loot from Vur'tazz the Ravager

•   Decreased the attack speed of Vur'tazz the Ravager

June Catacombs
•   Added a map

•   Rebalanced the June Catacombs for level 45 players

•   Amalgam can now drop from the Copper Boxes, Silver Boxes, and Gold Boxes in the June Catacombs

•   Decreased the maximum health of various monsters

•   The June Shield and Holy Shield now share a cooldown

•   Fixed a bug where wardens' Bestial Clones would disappear when fighting bosses

•   Players can now leave and re-enter the June Catacombs at any time for 4 hours after their initial entrance into the June Catacombs

•   Chests in the Outer Circle now spawn 40 minutes after the June Catacombs open

•   All monsters in the Outer Circle are now neutral

•   Increased the difficulty of all monsters outside of the center of the Central Circle

•   There are now 5 main bosses that can be accessed through levers in the center of the Central Circle. Each party can only kill 1 of these 5 bosses

•   Fixed a bug where Copper June Coins did not function properly

•   Using a June Portal now costs 50 Tin June Coins

•   Added areas where the Imminent Danger effect is applied to players. The Imminent Danger effect applies the Rewarded for Victory effect when a player kills another player, and inflicts the Punished for Death effect when a player is killed by another player. Each stack of the Rewarded for Victory effect allows a player to receive 10 Tin June Coins from a June Portal, while the Punished for Death effect prevents a player from receiving any Tin June Coins from a June Portal

•   Added a repeatable quest that rewards players with 1 Emblems of the Raider which applies the Curse of the Raider effect. The Curse of the Raider effect inflicts damage to all enemies within a 5 yard radius

Melting Isle
•   Rebalanced Melting Isle for level 45 players

•   Legendary items can no longer drop from the chests on Melting Isle

•   Amalgam can now drop from the chests on Melting Isle

Astral Confrontation
•   Fixed a bug where a server restart would cancel all bids on the Astral Frontier Auction House

•   Fixed a bug where a guild that had captured an Isle of Confrontation received half of their bet after the Astral Frontier Auction House closed

•    The option to teleport to an Isle of Confrontation now only appears during the Astral Confrontation

•   The initial duration of the Astral Confrontation is now 60 minutes. The duration of the Astral Confrontation is increased by 60 minutes when the attackers capture the first checkpoint. The duration of the Astral Confrontation is increased by 30 minutes when the attackers capture the second checkpoint. The duration of the Astral Confrontation is increased by 30 minutes when the attackers capture the third checkpoint

•   Fixed a bug where the damage dealt by Holy Barriers interrupted a paladin that was using a June Cannon

•   Fixed a bug where the damage dealt by area of effect attacks interrupted a player that was using a June Cannon

•   Added a progress bar that displayers the status of a nearby checkpoint

•   Added spells that are granted to random players for random periods of time

o   Waves of Transformation causes all enemies with a 40 yard radius to inflict damage equal to 10% of their maximum health to all players within a 25 yard radius

o   Winds of Chaos inflicts the target with the Winds of Chaos effect which inflicts damage equal to 15% of their maximum health every 2 seconds for 60 seconds. Spreads to all enemies within a 10 yard radius of the target

o   Eternal Frost summons an invisible trap for 2 minutes which stuns all enemies within a 35 yard radius when an enemy enters the area and reduces the movement speed of all enemies within a 35 yard radius by 70% when an enemy enters the area

•   Increased the difficulty of the Great Mages

•   Fixed a bug where killing a Great Mage with a June Cannon would prevent the summary window from appearing

•   Added additional prizes for all participants in the Astral Confrontation that is calculated based on the number of players present and the effectiveness of their actions. The prizes will be distributed when the Astral Confrontation ends

Kingdom of Nature
•   Added additional Servants of the Light

Astral

General
•   Added the Second Astral Layer

•   Added quests to the Novograd Port and the Nezebgrad Port that allow players to access the Second Astral Layer

•   Added quests to the Novograd Port and the Nezebgrad Port that will eventually allow players to access the Third Astral Layer

•   Added vendors to the Astral hangars who sell ship devices

•   Added a Magic Astrolabe which allows players to instantly jump to the chosen sector

•   Added quests to the Astral hangars that teach players how to use a Magic Astrolabe to instantly jump to the chosen sector

•   Fixed a bug where players could not make interhub jumps through wormholes

•   Fixed a bug where the game would crash when an Astral ship traveled to a different sector

•   Fixed a bug where the game would crash when a player remained on a Far Astral Allod after their Astral ship departed

•   Fixed a bug where the game would crash when a player entered combat with certain Astral demons

•   Decreased the difficulty of octulhus, Savage Astral Spellweavers, and Savage Astral Maulers

•   Increased the aggro range of Savage Astral Rippers, Savage Astral Assassins, and Savage Astral Predators

•   A Shipbuilder's License can now be used to finish the construction of an Astral ship that is partially constructed

•   Fixed a bug where players could not access the Astral ship tutorial quests if they constructed their Astral ship with the use of a Shipbuilder's License

•   Fixed a bug where players could not access the Astral ship tutorial quests after completing the quest "Only for Captains!"

•   Fixed a bug where certain Imperial Astral ships appeared as League Astral ships while they were being constructed

•   Damaged ships will now automatically start being repaired upon entering the Astral hangar

•   Fixed a bug with the Ship Customization window

•   Fixed a bug that prevented players from opening treasure chests if their ship was in the Astral when the servers went down

Devices
•   Increased the damage dealt by Astral demons to devices

•   Increased the damage dealt by all artilleries

•   Decreased the energy consumption of basic shields

•   Increased the energy consumption of advanced shields

•   Improved the visualization of some cannons' spell effects

•   Improved the camera movement for some cannons

•   Increased the effectiveness of all shields

•   Fixed a bug where some shields did not regenerate after being damage by certain Astral demons

•   Fixed a bug where players could not replace some devices

•   Fixed a bug with the visualization of the visor

•   Only one device in a stack of devices will now be deleted when a device is deleted

Allods
•   Added five new allods – the Isle of Corruption, the Jade Labyrinth, the Isle of the Damned, Fireheart Isle, and the Crucible

•   Fixed the maps of various Far Astral Allods

•   Fixed a bug with the Fleeting Salvation effect at the Abandoned Pyramid

•   Added a new boss to Silent Isle

•   Decreased the damage dealt by Dalera on Silent Isle

•   Fixed a bug where players could summon Kazad more than once on the Isle of the Lost

Professions

General
•   Changed the amount of reagents required for some crafting recipes

Alchemy
•   Fixed a bug with Guardian's Potions

•   Players will no longer be able to be affected by the effect of a weaker potion if they are already affected by the effect of a stronger potion

Mining
•   Added adamantite ore to mining deposits in Yazes Shard and Gipat

Herbalism
•   Herbs in Siveria now require level 90 Herbalism to be gathered

•   Herbs in Frozen Frontier now require level 140 Herbalism to be gathered

•   Herbs in Darkwater now require level 190 Herbalism to be gathered

•   Herbs in Igsh Military District now require level 90 Herbalism to be gathered

•   Herbs in the Dead Sea now require level 140 Herbalism to be gathered

•   Herbs in the Wild Isles now require level 190 Herbalism to be gathered

•   Herbs in Asee-Teph now require level 240 Herbalism to be gathered

•   Herbs in Eljune now require level 240 Herbalism to be gathered

•   Herbs in Coldberg now require level 340 Herbalism to be gathered

•   Herbs in Avilon now require level 340 Herbalism to be gathered

•   Herbs in Dragon Ring now require level 340 Herbalism to be gathered

•   Herbs in Yazes Shard now require level 390 Herbalism to be gathered

Item Shop

•   Changed the expiration date on Lesser Log Extenders and Greater Log Extenders to 30 days

•   Players no longer dismount when they use Lesser Log Extenders or Great Log Extenders

•   Players no longer dismount when they use a Purse of June Coins

•   Increased the amount of Holy Charms that can be stacked in one slot

•   Fixed a bug where players occasionally could not preview vanity accessories and vanity masks

•   Fixed a bug with the Astral Transporter

•   Added new Item Shop items – Token of the Explorer, Indigo Wolf, Additional Stable Slot, Wedding Attire, Wedding Ring, Bottle of Champagne, Romantic Gift, Mighty Scroll of Purification, and Exceptional Scroll of Purification

•   Permanently removed Rune Removal Seals, Steel Engraving Kits, Mithril Engraving Kits, Adamantite Engraving Kits, Rough Dragon Hide Backpacks, Dragon Hide Backpacks, and Enchanted Dragon Hide Backpacks from the Item Shop

•   1 Rune Removal Seal can now be exchanged for 1 Crystal Chip

•   1 Steel Engraving Kit can now be exchanged for 7 Crystal Chips

•   1 Mithril Engraving Kit can now be exchanged for 14 Crystal Chips

•   1 Adamantite Engraving Kit can now be exchanged for 21 Crystal Chips

•   1 Improved Rune Removal Pick can now be exchanged for 200 Crystal Chips

•   1 Professional Rune Removal Pick can now be exchanged for 286 Crystal Chips
Next Article
Dirty Bomb has a decent foundation to work with, but there's a lot that needs to be done in order to make it stand out from other modern FPS...
by Mikedot
IceGames has revealed their first details of the upcoming Chapter IV: Ninja World War expansion to popular Naruto team-combat MMO, Naruto Saga...
by Mikedot
Continent of the Ninth Seal (C9) will unleash its latest update, Ancient Arena, tomorrow.
by MissyS