Allods Online celebrates one year anniversary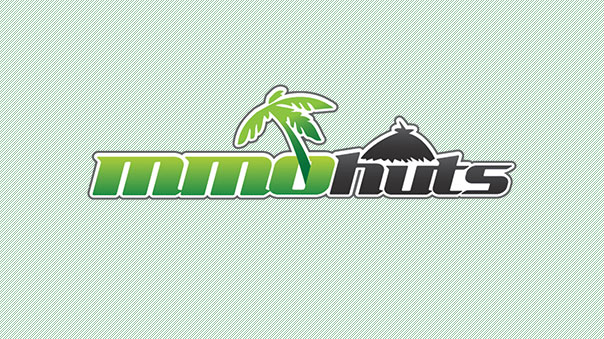 May marks the first year anniversary of Allods Online.
All players will receive a free wolf mount today (May 1, and pictured below). This Grimwolf mount will be available for the first week of May (starting May 11 for Europe). Players can also earn Chests, Crystals, and Astral ship gear from numerous giveaways.
In addition, gPotato has announced the game's next expansion, which will launch on May 30. The expansion introduces a mentor system, a new sector of Astral space, a new PvP Skirmish map, an expanded Kingdom of Elements, and more.
gPotato also publishes AIKA Online and Iris Online.
Allods Online Gameplay Screenshot
Source:
Allods Online Celebrates One Year Anniversary

All Players Receive a Free Wolf Mount and a Preview of the Next Expansion

Sunnyvale, Calif. – April 30, 2012 May will start in style with the one year anniversary of the official launch of Allods Online, the completely free-to-play MMORPG renowned for its highly polished world and unique Astral space exploration. In addition to the free wolf mount all players will receive on May 1, everyone can look forward to a new expansion being launched in North America and Europe on May 30.

Traversing the huge world of Sarnaut will get a lot faster thanks to the relentless Grimwolf mount, a fearsome beast that will be distributed to every Allods player. Even new players can earn the Grimwolf by logging in within the first week! Recruit's Chests, Premium Crystals, and Astral ship gear round out the giveaways by giving players all the resources they need to take on new adventures. The North American celebration begins tomorrow, May 1, while Europe will celebrate on May 11.

Both regions have a lot to look forward to with today's announcement of the next expansion, which will introduce a mentor system and a new sector of Astral space. New characters can level up faster by allowing themselves to be matched with level 30+ characters of the same class, who will receive great rewards for their teaching time. Heroes looking for new adventures can charge into a free-for-all Astral treasure hunt and risk their ships against powerful demons to pursue rare and valuable prizes, take on the new PvP Skirmish map, or plunge into the expanded Kingdom of Elements to face a new boss.

Get a sneak peak at the monstrous demons of the Astral treasure hunt and molten-hot Kingdom of Elements boss in the complete version of the latest Troll and Crab video, which finds our greedy heroes picking through the vast treasures of the last Game of Gods expansion and already hungry for more.

The expansion will launch on May 30, however, players can claim their rewards much sooner than that by joining the one-year anniversary celebrations! Visit the official websites in North America or Europe to find out more and start a new journey in Allods Online.
Next Article
APB Reloaded continues to be a top-five free2play title on Steam after a year.
by MissyS
I went ahead and investigated to see if Blitz is really worth it as a replacement for the normal World of Tanks that has been out for years.
by Proxzor
The classic debt-repaying simulator has at last made it's highly anticipated debut on the Nintendo Switch, and it came at a great time.
by Kings Decree