Allods Online announces October update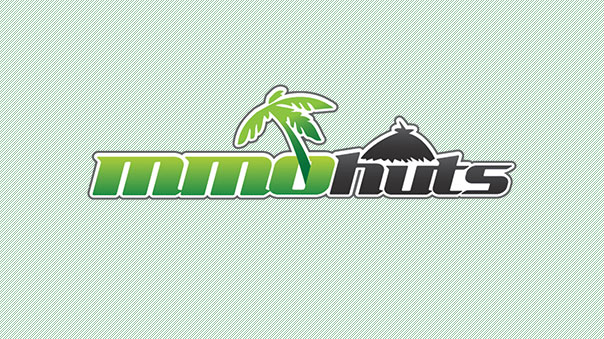 Allods Online has announced a joint release of the next update for both North America and Europe, marked for an October release.
New content in the patch will investigate the Great Mage Tep in the new zone Kingdom of Elements. A new Arena of Death will be available at any time or day for PvP battles, and will include a new matchmaking system for players. Players will also be able to decorate the inside of their own Astral ship.
In addition, the fatigue system has been removed, bonus experience will be granted for killing monsters, and content between levels 1 and 25 will be smoothed out to improve the leveling curve.  Two new classes will also be introduced to the world.
Allods Online is published by Gala-Net (gPotato), which also publishes AIKA Online and Tales Runner.
Allods Online Gameplay Screenshot

Source:
Allods Online: October Update Announced

gPotato North America and Europe jointly announce new content for AAA MMORPG

Sunnyvale, California – September 15, 2011 The next update for gPotato's AAA MMORPG Allods Online will arrive this fall in both North America and Europe. Set to launch in October, the update will smooth out the leveling curve for new players and unravel further mysteries of the Allods universe.

The new content delves into the machinations of the Great Mage Tep, whose twisted experiments into immortality transformed a once vibrant and noble people into the withered mechanical constructs known as the Arisen. Now Tep's oldest stronghold, long hidden in the vast expanse of the Astral, will be dragged into the light for the bravest heroes to explore.

Players hoping to conquer Tep's mysteries can train for the challenge in the Kingdom of Elements, a new zone filled with aggressive elemental spirits that are more dangerous than anything the warriors of Sarnaut have ever faced. Additionally, they can sharpen their skills at the Arena of Death, now open for PvP battles 24 hours a day, 7 days a week and upgraded with a new matchmaking system. Those who have mastered the Astral can now plunge their loot into customizing the interior of their own Astral ship, which can be decorated with everything from paintings to full suites of furniture.

The battle for the world's future has intensified and Sarnaut needs more warriors to join the fight. New players will find Allods Online a more engaging experience thanks to extensive re-balancing of the content for levels 1-25. The fatigue system has been removed and bonus EXP has been added for killing monsters, making battles no less dangerous but much more rewarding. The addition of 2 new classes also gives players up to 30 character types to choose from as their journey into Sarnaut begins.

North America: Start your journey into Allods Online today! Visit the official North American website at: http://allods.gpotato.com. You can also find Allods on Facebook, Twitter, and Youtube!

Europe: For more information and to discover Allods Online and the world of Sarnaut for free on the gPotato.eu portal, players can simply register accounts and download the full game at: http://en.allods.gPotato.eu/Download/Client.aspx. All European press information for Allods Online and all the gPotato.eu games can be found at http://press.gPotato.eu/latest.asp.
Next Article
Aeria Games revealed more information today about their upcoming MMORPG Lime Odyssey.
by MissyS
So to celebrate this marvelous milestone of the free to play Conquer Online, TQ Digital has prepared a host of exciting events for its faithfu...
by MissyS
Today, Obsidian Entertainment has shared a story on the official Skyforge website that explains some of the lore behind the upcoming fantasy M...
by MissyS