Alliance of Valiant Arms launches Hell Hound Map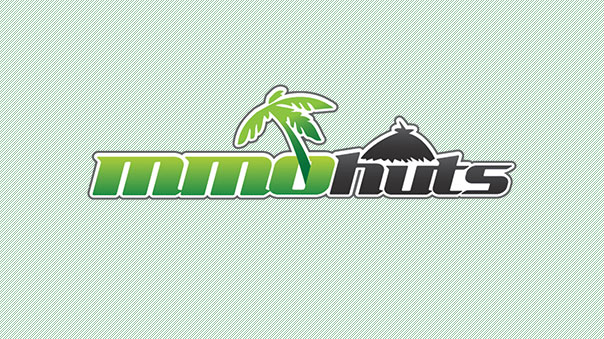 Alliance of Valiant Arms has launched yet another new update for the summer, including a new map, weapons, and a new map option.
The new map, Hell Hound, is the seventh demolition map. It encourages guerilla style fighting outside of Paris as the attacking team attempts to set off a bomb. A new mode, "Demolition Random," lets players join a random Demolition map when option for this new game mode.
New weapons include the AUG-A1, Mad Galil, and MP40.
Alliance of Valiant Arms Gameplay Screenshot
The Original Press Release:
Alliance of Valiant Arms kicks summer in the butt with latest update!

IRVINE, Calif. – August 13, 2010 – With summer coming to a close, Alliance of Valiant Arms (A.V.A) is preparing to infiltrate the PC's of loyal players with the latest update.  A new map, a new game mode, and new weapons are all a part of the update package that is sure to please the FPS gamers getting ready to wage battle during the last weeks of summer heat.

The most notable addition this week is the Hell Hound Map, becoming A.V.A's seventh map for their demolition game mode.  In demolition, players are split into two teams with one side defending the map while the other side attempts to plant and set off a bomb.  Unlike the other maps, Hell Hound takes the players to the outskirts of Paris this time where they can partake in some guerilla-style combat.  However, not only do A.V.A players get a new demolition map, they also get a new "Demolition Random" mode.  When this mode is selected, players will not know which map they are fighting in until the game starts adding a nice element of surprise.

Also to assist players with these new additions, three new weapons will also be introduced into the game: AUG-A1 an assault rifle, Mad Galil, a semi-automatic sniper rifle, and the MP40, a sub-machine gun.

In A.V.A, modern warfare hits combat zones around the globe where a formidable battle has broken out between the EU and the NRF.  Players are tasked with picking a side and squaring off in an unprecedented battle amongst skyscrapers and deserted city blocks.  With the signature quick-fragging action of the Unreal Engine 3, combat escalates quickly and tensions run high as players anticipate a bloody clash around every corner.  Europe has yet to see more ominous missions or relentless enemies as seen on the streets of Alliance of Valiant Arms.
Next Article
Citadel Studios announced today that the first Closed Beta test for their upcoming MMORPG, Legends of Aria is here.
by Ragachak
Reto-Moto has just released a new update for Heroes & Generals, nicknamed 'Rommel' and this time they have primarily focused on ...
by Mikedot
Players will now be able to match up against others from around the world in Squish Match, Capture the Fridge, and King of the Hill. While the...
by DizzyPW