Alganon Set for Release on Oct. 31st 2009!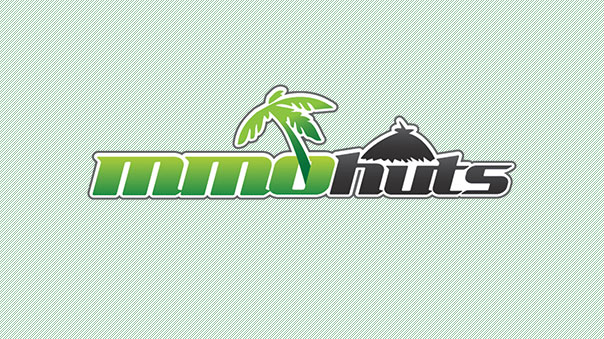 Many  of you may not of been aware of a new subscription based fantasy MMORPG titled Alganon that's currently in the works. The game has been in development for quite some time and has recently entered closed beta testing. We've received word that Alganon is set to launch on October 31st of this year which is only a month and a half away. The game offers several interesting features such as the 'study' system which allows players to improve their character while offline. Visually, its clear the game has drawn its inspiration from World of Warcraft and it will be interesting to see how differently the two games play. Hopefully Alganon will have a free trial available soon after launch so the MMOHuts team can give it a try.
Chandler, AZ – (PRWEB) September 14th, 2009 – Quest Online announces official launch date for the upcoming MMO Alganon

Arizona online entertainment developer Quest Online LLC announces the release date of October 31st, 2009 for its upcoming Massively Multiplayer Online (MMO) title "Alganon" (http://www.alganon.com), a major fantasy-based gaming experience in the ever-expanding online marketplace.  Players will be able to pre-order Alganon before the end of September 2009 through the main website and other yet unannounced digital distribution networks, giving access to the exclusive beta and bonus features which will not be available after launch.

Quest Online (QOL) has been working on Alganon for nearly four years now, and has been in private beta since July.

"The vision of Alganon is finally coming to life as we approach our release date," said David Allen, co-founder and President of QOL. "Players have been looking for a quality alternative MMORPG for years now and we're finally in a position to provide it. Beyond the core game, we have also built a unique social and data infrastructure with the MyAlganon system, a feature that's integrated directly into the game." David continued, "in addition, the new study system will allow players to both plan and grow their characters over a period of years, both online and offline. We have built our own client, server, world building, support tools, installer, patching, and billing systems. We are truly a self-sufficient company and I couldn't be more proud of what we've accomplished."

QOL is a privately financed and founder majority controlled company, operating a true virtual environment where their team of more than 40 work together to build the Alganon project and all its support systems remotely. Silly4evered

"QOL is not hosting a public beta for Alganon, instead all beta participants will be either via pre-sales or exclusive beta-key giveaways." David continues, "we want to focus on the feedback of people who actually have a passion for the game. Public betas often cause this feedback to be drowned out by participants who have no vested interest."

About Alganon

Alganon is an upcoming fantasy-based MMORPG that allows thousands of people to play together in a virtual world that features a rich history dominated by commanding deities, powerful weapons and armor, deadly magic, epic quests, ancient places to discover, the utilization of detailed tradeskills, and more. Designed from scratch and based in a uniquely created world, the initial goal in designing Alganon is to provide "Simple Gameplay with Unlimited Growth in a massive world of immersion and interaction".

About MyAlganon

MyAlganon (http://www.myalganon.com) is the social and information hub for Alganon, providing the framework for all Alganon-related online user interaction, and in-game lookups of all types of data including guilds, characters, NPCs, items, actions, skills, studies, classes, and more.

About Quest Online.

Founded in early 2006, Quest Online, LLC (http://www.qol.com) is a privately held corporation focused on the development of next generation online games.
Next Article
In preparation for the launch, players can take a virtual tour of the map with Riot's specially designed interactive Summoner's Rift exper...
by Mikedot
The apocalyptic sandbox MMORPG, Xsyon has released its most highly anticipated since launch, introducing farming and cooking systems to the ga...
by Mikedot
New skin and minor balance tweak patch notes have just been revealed for Hirez Studios third person pantheon driven MOBA, SMITE!
by DizzyPW