Aion and Lineage II Enjoy Massive Weekly Update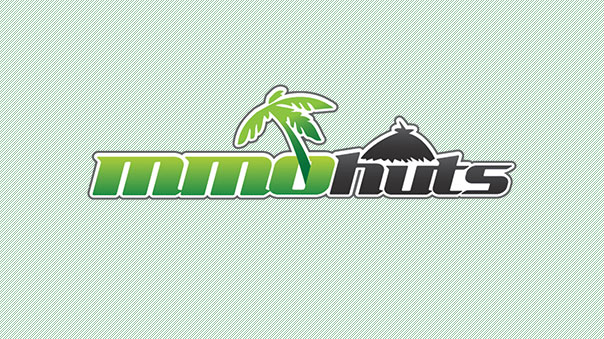 NCSoft has introduced new updates to both Aion and Lineage II this week as part of their regular maintenance.
In Aion, a new RvR event, "Guardian General Showdown," has begun. The event will run until May 22, and challenges each race to defeat the champions of the other races first! Players can join in at Jotun Square of Silentera Canyon, and must be part of a league to earn rewards. Here are more details:
– The guardian generals will spawn 12 hours after they are defeated and after maintenance.
– The guardian generals will spawn support mobs every 30 seconds that attack enemy PC's.
– The following rewards will be given to the League who contributes the most to defeating the other faction's guardian general first:  A "Guardian General's Treasure Chest" that provides the following:
§ 1 mithril medal (will show up in special cube)
§ 1 Special Manastone Box II
§ 1 Major Ancient Crown
– Since the respawn time is 12 hours, this means players who participate each time have a chance to receive the above items twice a day during the duration of the event (depends on who wins)
– Once one of the guardian generals is defeated, all relevant NPC's despawn, including the other faction's guardian general
 In Lineage 2, the new Dragon Rising event is under way to help prepare for the Lindvior update on May 29. The event activities include:
– Hero Power Weapons: Players will be able to purchase and use R-grade Hero weapons with boosted stats during the entire duration of the three-week event. The players can buy temporary hero weapons from the L2 Store. These temporary weapons are very powerful and will aid players in every kind of XP adventure.
 – Vitality MAX: Vitality MAX removes the vitality item use limit for players, giving them the opportunity to use a limitless amount of vitality potions while hunting. This activity will also include an increase to the vitality XP boost from the 200% it is currently to 300%.
 – 1-85 Level Boost: The 1-85 level boost activity gives players a faster way to reach level 85 by putting one XP Rune I (1-85) 100% Pack 1-hour in the L2 Galleria per day for the price of 1 NCoin. This event also has no XP loss upon death and free teleportation.
– Inactive User Promotion: Inactive users will receive a Dragon Revival Pack that includes many useful items to help level up quickly just in time for the Lindvior update, which include:
Returning Hero's Support Box:
o Returning Hero's T-Shirt (3 P. Def, 1+ STR, 1+ INT)
o Returning Hero's Belt (Weight Gauge +5000)
o 15-day Returning Hero's Wonderous Cubic (30 minute vitality potions, PC Coupon 7,000, Heavenly Cocktails, Scroll of Escape Box: Villages, and Blessed Scroll of Escape
Returning Hero's Potion Pack
o Returning Hero's Vitality Replenishing Juice 3-unit Pack
o Returning Hero's Health Potion x30 (equivalent to Draco HP pot)
o Heavenly Cocktail x6 (level 2)
Next Article
Combat Arms has released its latest update, Operation Second Wind, for Nexon America players.
by MissyS
One of the really cool things that we have is a partnership with R. A. Salvatore on a quest-line that acts as a lead-in to one of the mainline
by ApocaRUFF
Outspark is getting in the holiday spirit with a series of events for players of Fiesta Online, Luvinia Online, and Dark Blood Online.
by MissyS