AIKA Online releases new content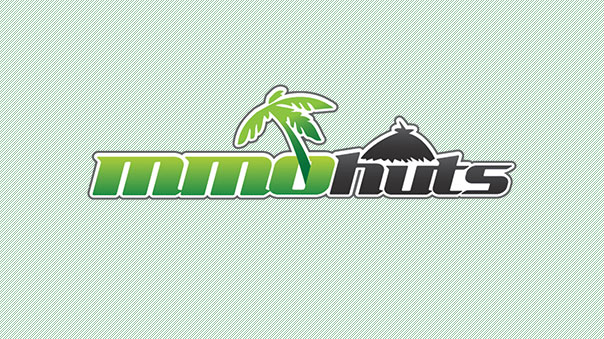 gPotato has announced four new updates and events for AIKA Online, beginning April 26.
The Lost Mines, which was a standard dungeon, has been revamped with difficult encounters.  Players who manage to clear the dungeon will receive crafting materials for four new accessories that boost stats and show off your accomplishments.  Additionally, players that complete the dungeon the fastest receive additional rewards, and in the event they clear without a single death, they will be rewarded 5x the normal amount.
A new archaeology questline has also been released, which players can complete for gear, and a chance for a rare relic box.  A PvP event has been launched, with the player defeating the most opponents receiving a substantial reward.
gPotato also publishes Allods Online and Rappelz.
AIKA Online Gameplay Screenshot
Source:
Conquer Hellish Dungeons and PvP Events in Aika Online's Latest Update

A New Dungeon, New Archeology Quest Series, and Two Events Come to Aika Online

Sunnyvale, Calif. – April 26 2012 Prove your skills and become the most feared warrior in Aika Online with four surprise updates and events that begin today, April 26!  Survive the hellish challenge mode of the Lost Mines, unearth powerful gear through archaeology quests, or deal the most deadly blows to other players in a PvP headhunter contest for rich rewards.

The Lost Mines, Aika's classic monster-filled dungeon, have been revamped with special hellish encounters guaranteed to bring the most veteran Aitan to their knees when faced with new monsters and vicious bosses.  Elite players who clear the new East Hell Mode will win the materials to craft four new powerful accessory sets that boost your stats and illustrates your glorious victory.

Explore Lakia's mysterious past and find the keys to open treasures and recover powerful historical relics.  A new archaeology quest series offers Aitan of all levels the ability to recover pieces of powerful ancient gear sets and other extraordinary items spread across the land.  Combine your findings into Ancient Aitan Commander Gear, find a rare Relic Box, and prove you're the most powerful Aitan ever!

Players will need all these upgrades and more when they begin competing today for the title of greatest Dungeon Delver!  The party that clears Lost Mine's East Hell Mode in the shortest time will win a reward for each party member.  If any party manages to get the best time and clear the dungeon without a single death, each party member will get 5x the reward!  The race begins today and final times will be judged on May 2, so find a party now and dive into the terrifying mines.

Aitan may also choose to roam the land and spread fear in the hearts of their opponents to become The Deadliest Aitan.  Whoever slays the most individual opponents in PvP by April 29 will be the proud owner of a complete Shooting Star Armor Set.  Cleric versus cleric and warrior versus warrior, this event is bracketed by class to give everyone a chance to win.

More events and tide-changing battles are happening in Aika right now!  Check them out on the official Aika Website!
Next Article
LuckCatchers is a sandbox game where you basically can do your own thing.
by Proxzor
The ARK: Survival of the Fittest(ARK: SoTF) May Survivor League Championship matches take place from 11 am EST to 2 pm EST on Saturday, June 4
by MissyS
Mail.Ru has launched a new update for RiotZone with a new battle, mission, and adjustments for newbies and veterans alike.
by MissyS