AIKA Global launches open beta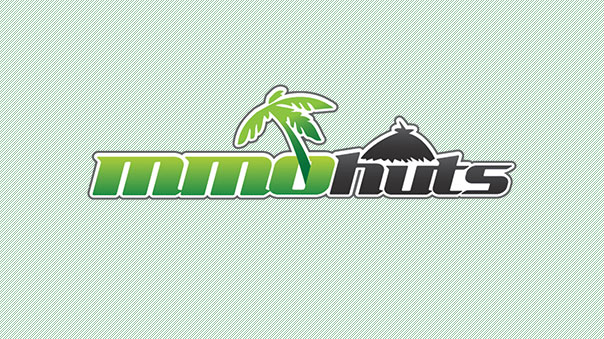 For players outside the US who have wanted to play AIKA, but couldn't join the Gala-Net/gamigo version due to IP bans, good news: AIKA Global is now in open beta. AIKA Global is for all regions of the world, excluding the US, Canada, Brazil, Malaysia, Singapore, Thailand and Russia.
Run by Redbana/Hanbitsoft, the AIKA open beta will offer all three PvP modes and Pran system. The developers are also taking an active role in making sure things go smoothly, and are also holding contests and giveaways, including an iPad or graphics card.
Aika Gameplay Screenshot

The Original Announcement:
AIKA Global Enters Open Beta Test

Closed Beta Wraps and Open Beta Begins Rolling Out

SEOUL, Korea – August 30, 2010

T3 Entertainment and Hanbitsoft Inc. together with Redbana Philippines are proud to announce that the much awaited AIKA Global is officially here. Many thanks to everyone who participated in the Closed Beta stage and enjoyed the first ever game to feature seamless nation versus nation combat. The same experience is now available to players around the world in Open Beta. AIKA has been awarded the Best of Show: Prime Minister Award, Players Choice: Best Online Game and Best Game Design & Scenario at last year's 2009 Korean Game Awards. The Closed Beta proved to be a huge success and shows that the world's MMO fans are ready for Open Beta.

Players will now have boundless access to the game's three PVP modes. There's the Nation War option that can accommodate 1000 players battling another 1000 from another nation. Then there is the Castle Siege which is a weekly face off between different guilds of a nation to take control of the nation's resources, not to mention the status boosts they obtain in winning. And lastly, there is AIKA's Relic War. This is a continuing battle between nations; citizens hunt or steal relics that can be kept in their own temples to give out blessings to all the citizens of a particular nation.

AIKA Global's one and only Pran system will be something worth looking forward to. A Pran, one of AIKA's races, will be the player's loyal aide inside the game. The Pran is fully customizable when it comes to its personality, and appearance and it evolves from a little fairy, to a child, to a teen and then to a full-grown adult.

In order to ensure great service the game's developers will remain hands-on through Open Beta and launch. Players can expect smooth and hassle-free game play. With low-spec technical requirements, almost anyone can play this game while enjoying top graphics for an MMO. Exciting prizes including a high-performance video card and an iPad are up for grabs in AIKA Global's OBT so need we say more? Get started now!

Download the game today at http://aika.t3fun.com/Download/Client.aspx

*AIKA Global's service will be available to countries around the world with the exception of The United States of America, Canada, Brazil, Malaysia, Singapore, Thailand and Russia.
Next Article
Tencent's recent investment in Epic Games seems to have led to quite the interesting partnership with the gaming industry veterans at Capcom...
by DizzyPW
flaregames GmbH announces the release of Throne Wars for Windows Phone.
by MissyS
Global games publisher Reality Squared Games revealed today plans to release its newest free-to-play browser game, called Nova Genesis. The fi...
by Mikedot