Aika Closed Beta 1 Ends. Closed Beta 2 Begins Feb 24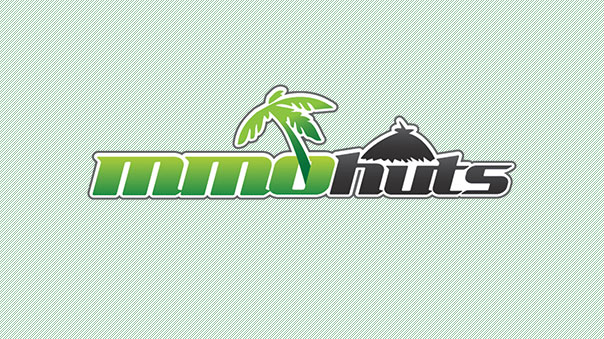 The first closed beta for gPotato's Aika ended on February 9, but the second closed beta should begin on February 24.
Players can look forward to new features and added content in the second closed beta for Aika. Beta keys from Closed Beta 1 will not work for Closed Beta 2. If you still haven't had a chance to try Aika, keep an eye on our Giveaways page, as we should be getting beta keys for Aika closed beta 2.
For those that haven't heard of Aika, it's a PvP heavy free to play MMORPG by gPotato. The game's PvP system was inspired by the epic Realm vs Realm battles in games like Dark Age of Camelot and Warhammer Online.
Source
Gala-Net, Inc., a leading free-to-play online game publisher, has announced today its second Closed Beta Test (CBT) for Aika Online in the North American market.  The second CBT will run from February 24th through March 2nd and will allow players access to all available in-game zones, new player vs. player scenarios, and character levels 1 through 50.
Rush to level 50 in Aika CBT2
New and returning Aika enthusiasts alike will discover a wealth of exciting new ways to explore the world of Arcan and to interact with fellow players.  CBT #2 will feature the first ever Castle Sieges in the Western hemisphere, giving players the opportunity to fight with and against one another to achieve ultimate control over one of Aika's five nations.
The guildmaster of the strongest guild or of the leading guild in the strongest alliance in each Castle Siege will attain the rank of Lord Marshal—the position with the most political, military, and economic power in the game.  Unified under their Lord Marshals' regimes, nations will organize and campaign as never before to clash in battles of massive scale and to plunder each others' treasures in an expanded Relic War.
CBT #2 will also offer a great deal to players looking for a heightened single player experience.  New, intriguing zones and dungeons include the cloud-nestled city of Cirrugor, the eerie crags of Mt. Hessian, and the cobra-infested Tabazra Desert.
Players will be able to follow the story of Aika through new twists and turns, learn higher level skill attacks, and watch as their characters' Pran evolve into new forms.
Players can look forward to engaging community and in-game events during CBT #2, just as CBT #1 featured the successful DOMINATION tournament to determine the most formidable guild in every nation.  Ignited by the fires of national pride and competitive passion, Aika players have continued to gather on the official forums to discuss battles won and lost and to plot for when they tread upon Lakia's dynamic soil once more.
The new elements of CBT #2 will only further establish Aika as a compelling, game-changing MMORPG for the ages.
Fractured Online, a dynamic open world MMORPG from Dynamight Studios and Gamigo, is ready to make its biggest announcement yet!
by MissyS
Ray Media has announced its latest update for Alfheim Tales Online, which includes a level cap raise and a special summer event.
by MissyS