Age of Wushu Launches in North America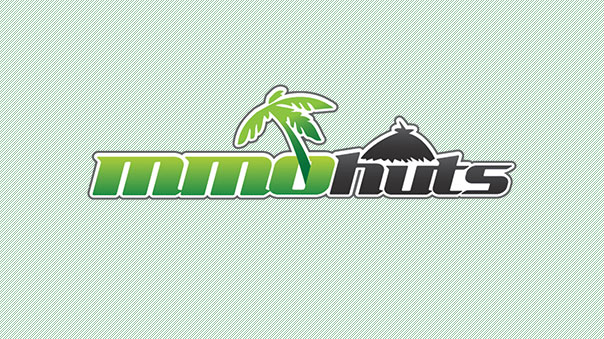 Snail Games today announced that the revolutionary, martial arts massively multiplayer online role-playing game (MMORPG) Age of Wushu is now available in the United States on PC systems. A unique, versatile sandbox experience, with cutting edge graphics and innovative gameplay, Age of Wushu transports players to the martial arts world of Jianghu, set during the Ming Dynasty of ancient China.
Players will master various martial arts disciplines as they explore ancient China and visit actual landmarks that have withstood time, including the Wudang Mountain Gate, Shaolin Temple, the Xian Bell Tower and the Gobi Desert, along with the ancient Yanjing (now Beijing) and Jinling (now Nanjing) cities.
"Age of Wushu is the world's first true wuxia-themed MMORPG and its launch in North America gives western players the chance to actually experience ancient Chinese Wushu culture," said Tyler Rawlins, Age of Wushu senior content producer at Snail Games. "We've created one of the largest and most feature-rich MMOs ever, designed to immerse the player into the lore, explore ancient China and live their martial arts fantasies."
Age of Wushu allows players to delve into their character's unique story and face the consequences of every action without the crutch of MMO staples like levels and classes. Additionally, players will be exposed to open player-vs-player (PvP) interaction. Characters become non-player characters (NPC), allowing them to gain experience and cultivation points, but also making them subject to kidnapping, when players are offline between sessions.
As players adventure through Jianghu, they can enroll in one of eight schools, each with their own rules, to have characters learn players' preferred styles. During the course of their journey, players learn different external and internal skills to help them battle enemies, using a unique combat system based on the strict logic of real-world martial arts.
A Special Retail Edition of the game will be available in late April for $19.99 (MSRP) at select retailers and will contain more than $80 of in-game bonuses, including access to the exclusive Twilight Village Adventure that lets players fight alongside martial arts legend Jet Li, as well as receive:
· Two Months VIP Access
· $20 In-Game Currency
· Unique Fashion Set (Available for 30 Days)
· Unique Mount (Available for 30 Days)
· More
Beta servers were not be wiped with the game's launch, and players who participated in beta have retained all guilds, titles and characters.
Age of Wushu is now available as a free-to-play title on PC systems via digital download, with a Special Retail Edition released later in April. For more information about Age of Wushu or to play, visit: http://www.ageofwushu.com.
Next Article
On March 16, Whitebox Interactive announced that it has cancelled development of Warhammer 40,000: Dark Nexus Arena.
by MissyS
Boxing Star from FourThirtyThree has begun their Halloween themed fun, and also add some new content to the game.
by Ragachak
Joymax is celebrating the first year anniversary of Digimon Masters Online.
by MissyS