Age of Wulin: Three Expansions On The Way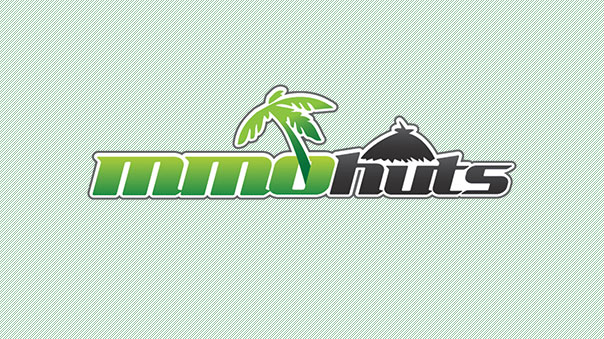 WEBZEN, a global developer and publisher of free-to-play games, is delighted to announce that the martial arts MMORPG, Age of Wulin will release its third expansion in March 2015, leading the way of an exciting roadmap for 2015.
"Chapter 4: Betrayal & Forgiveness", the first of the three expansions scheduled for the first half of 2015, will be released in English and will deliver exciting new features for the players in early March, including 6 new playable Factions, the introduction of the Weather system and many other changes to look forward to.
The month of March will bring changes in the vast world of Age of Wulin, as the adventurers' allegiance to their Sect will be put to the test as they will have the opportunity to betray their peers and join one of the 6 Factions. Each of these Factions possesses its own skills, vying with those of the 8 existing Sects and which will surely attract newcomers in their web. Players can pick one of the following Factions:
Golden Needle Shen Family, Beast Villa, Xu Family Village, Rootless Clan, Shifting Flower Palace, Peach Blossom Island. Or they can decide to join another Sect of their own choosing, or become a true vagabond with no affiliation to any of the groups in the Jianghu.
Bringing more realism to the already rich game experience, Age of Wulin will see a 4-stage day and night system, giving different lightning for morning, noon, dusk and night. Additional weather effects will be added, including snow, solar eclipses, storms and more to enjoy.
"We are delighted to announce the latest news on the upcoming expansion, "Chapter 4: Betrayal & Forgiveness" for Age of Wulin through our global game portal, WEBZEN.COM." said Richard Sunmyoung Moon, Head of Global Business at WEBZEN. "Beginning with the first of the three expansions "Chapter 4: Betrayal & Forgiveness" in March 2015, the Age of Wulin team will regularly reveal more features of the latest expansion and in-game events on their website."
More features of "Chapter 4: Betrayal & Forgiveness" will be revealed in details on the official Age of Wulin website: http://en.wulin.webzen.com/

Furthermore, the Age of Wulin team is happy to present the first graphic novel based on the game and free to download on its landing page: http://ageofwulin.com/comic

Next Article
Cloud Nine, the classic anime-style MMORPG, is returning through publisher RedFox.
by MissyS
The Lord of the Rings Online is preparing for its next update (Update 7) with its first set of screenshots.
by MissyS
A major software update to the Razer Phone 2 to Android 9.0 Pie was announced, as was a price change.
by Ragachak