Age of Wulin: Chapter 3 Expansion Now Live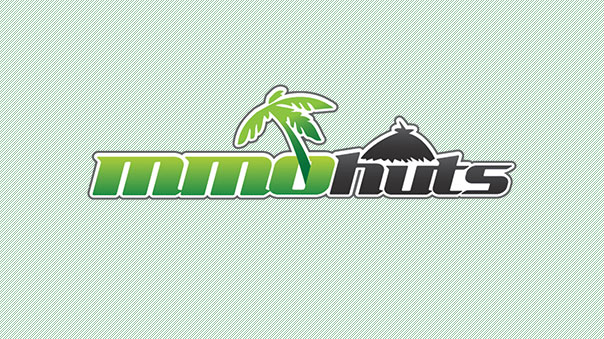 WEBZEN, a global developer and publisher of free-to-play games, is delighted to announce that the martial arts MMORPG, Age of Wulin released its second expansion today, officially ending the Open Beta Phase.
"Chapter 3: Wisdom is a Journey", now available in English, introduces many new features for new and old players alike, with the reveal of the 4th Internal Skill for each of the 8 existing Sects, while providing a greater level cap for non-Sect "Jianghu" Internal Skills. The adventurers will also be able to master existing skill sets to the 8th and 9th levels and put them to test with more challenging versions of existing dungeons, including the "Sect Forbidden Instances".
The fight for dominance is heating up with the addition of the Dragon and Tiger Tournament and the Inter-Sect Tournament, which bring new PVP activities along with the established Mont-Hua Competition. As daily and weekly confrontations will take place in each of these challenges, putting the best fighters of the servers against one another, certain skills restrictions will be in place, allowing for only the best to reach the top position and be rewarded with skill books and progression items, should they find themselves victorious.
With Open-PvP being the main pillar of Age of Wulin, the lucky holders of the Jianghu Treasures won't be safe anymore with the new feature: the Jianghu Treasure Assassin. Players will be selected based on their own strength to become an assassin with a simple mission: eliminate the holders of the precious Jianghu Treasures and reap the rewards! Romance is also a key theme of Wisdom is a Journey with the introduction of new activities for the happy couples of Age of Wulin, including extra rewards for completing Team Practice or a Forbidden Instance together. They'll also have the option to flaunt new titles on their characters, should they decide to terminate their marriage.
Many more exciting features and improvements are introduced in this Age of Wulin expansion, which can be discovered on the official website: http://en.wulin.webzen.com/

Next Article
Pirate101 brings new levels of power to all players while advancing the epic tale of an orphaned pirate.
by MissyS
Nutaku.com announced the launch of the Hyper-Super Ultra-Mega Celebration Contest today.
by MissyS
Square Enix and Psyonix are pleased to announce that Nosgoth will be launching the first season of Nosgoth Leagues on October 1, 2015.
by MissyS