Aeria's LaTale Shutting Down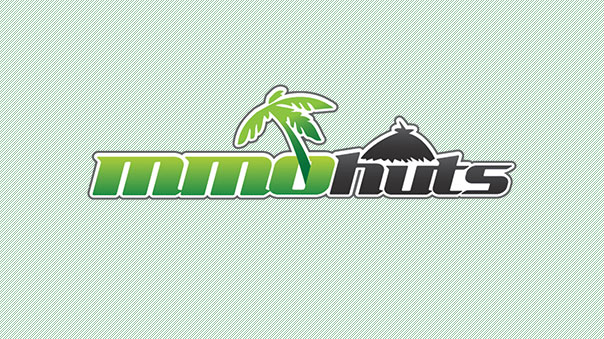 Aeria Games has announced that it will be shutting down its European version of LaTale at the end of October.
LaTale's item shop will be closed down today, and the Fashion Shop and LaDeck will be removed on September 30th. The game itself will shut down on October 30th. Players are promised a gift to be used toward another Aeria Game.
No reason was given for LaTale's shut down, but US Publisher OGPlanet has announced in their forums that they will be happy to accept LaTale's European players under their banner. Unfortunately, it looks like Aeria Games will not be transferring character data over to OGPlanet.
LaTale Gameplay Screenshot
Source:
Dear LaTale community,

We thank you all and hope you had as much fun with LaTale as we did.
We really regret to have to inform you that the game service for LaTale will be closed down on October 30, 2010.
The web shop will be closed on Monday, 13th, LaDeck and the Fashion Shop will be removed on the 30th of September.

You will be able to play until October 30th however.

If you have used the shop or web mall recently, we want to thank you for your support of Aeria Games.
You will receive a gift that can be used towards one of our other games.

We understand that you will miss your favourite game but we assure you that you will have just as much fun with one of our other games:

http://www.aeriagames.com/

We recommend you a CB sign-up to our new upcoming block buster KITSU SAGA (Anime – Fantasy MMORPG):

http://kitsusaga.aeriagames.com/

And of course one of Aeria Games new highlights GRAND FANTASIA (Anime – Fantasy MMORPG):

http://grandfantasia.aeriagames.com in GRAND FANTASIA English US

http://de.grandfantasia.aeriagames.com in GRAND FANTASIA German DE

http://fr.grandfantasia.aeriagames.com in GRAND FANTASIA French FR

If you are really keen on continuing to play LaTale please try the US published version from OGPlanet, you can find it here:

http://latale.ogplanet.com/main.og

Please note, that we will not be able to migrate any LaTale characters to any other version or publisher of this game.

We are deeply sorry for any inconvenience.

Your Aeria Games LaTale Team

Calendar
Next Article
Andreas Papathanasis, game developer at Parallel Space, invited me to return to Hades' Star to see how the game has changed and grown.
by MissyS
Targem and Gaijin have announced that in Crossout update 0.3.0, the vehicle parts system will see a significant change.
by MissyS
It begins with the standard fare – players purchase their apartment or stronghold for a number of credits (apartments are meant to be afford...
by DizzyPW