Aeria Games to Publish WolfTeam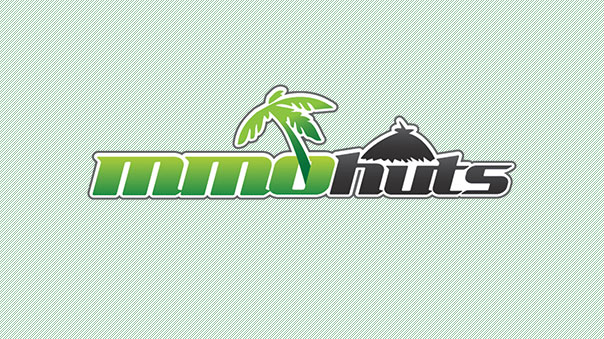 Looks like Aeria Games just got the license for Softynyx's Wolfteam. For those unfamiliar with the developer Softnyx, they're the guys most known for 'Gunbound' which is currently available to North American gamers through IJJI. I'm actually quite glad that Aeria Games got the license for WolfTeam, as it's one of my favorite free MMO shooting games and I would have hated to see it go to a less known company. With Aeria Games behind the title, I'm positive the game get continually updated and hackers will be banned. One of my primary concerns with the game back when Softynyx was publishing the game themselves were hackers, so hopefully Aeria does a better job policing the game than Softynyx did.

Official Press Release:
Aeria Games to Publish Sci-Fi FPS Wolf Team in North America and Europe

Santa Clara, Calif. (May 20, 2009) – Aeria Games has acquired first-person-shooter Wolf Team, the newest Multiplayer Online First Person Shooter (FPS) developed by Softnyx, for release in both North America and Europe. Aeria will initially be launching the game in English and then later in German.

In the Sci-Fi themed Wolf Team, players log in to become superhuman werewolves, joining a clan and transforming into formidable beasts for speed, agility, the ability to scale sheer walls, among other enhanced biological features based on species. In human form, players have an array of high-powered weapons and elaborate maps at their disposal, where they fight for survival to increase rank and unlock new content. Strategy becomes crucial as players use the advantages granted in both forms to gain advantage in their battles. Wolf Team also offers customization of weaponry, seven modes, and fifteen different maps to keep content fresh and appealing to gamers of all skill levels.

Set to be released in late summer, the free-to-play Wolf Team promises an exhilarating FPS gaming experience with the high quality service and support known to Aeria Games. Wolf Team, Aeria Games' first FPS, will join a list of successful free-to-play MMOs published by Aeria Games including Twelve Sky 2, Shaiya, Last Chaos, Imagine Online and Hello Kitty Online.

About Aeria Games:

With a community of 6+ million members, offices in both the United States and Germany, and a diversified portfolio of MMO games, Aeria Games is one of the top publishers of Free-to-Play online games.

Our goal is to provide the best Free-to-Play games and top notch customer service to every one of our community members. With games covering all genres from all ends of the world, players are sure to find a unique game that will be exactly what they are looking for, with the quality customer service they deserve.

Founded in 2006, Aeria Games & Entertainment, Inc. is based in Silicon Valley, California. More information about Aeria Games & Entertainment can be found at www.aeriagames.com.
Next Article
Joymax has announced a successful end to the closed beta for Knight Age.
by MissyS