Aeria Games reveals numbers and new acquisition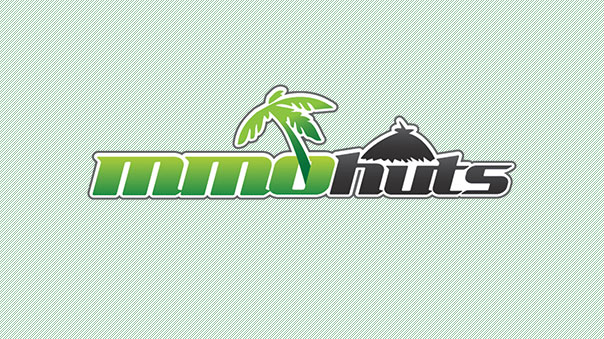 Aeria Games has announced today that its online gaming hub supports over 23 million players globally, and gains an average of one million new registered users each month.
The company focus on freemium MMOs and other online games targeted to a "power gamer" audience. Currently, the company publishes over 30 online titles in North America, Europe, Latin America, and Asia.
Aeria Games has also gained a new mobile game (iOS and Android) that has yet to be named, plus an internal development team from Punch Entertainment, known for social online games. The acquisition is part of Aeria Games' creation of a new mobile division to develop products for smart phone users.
Grand Fantasia Gameplay Screenshot

Source:
AERIA GAMES REVEALS ITS FREE-TO-PLAY ONLINE GAMING SCOPE

Leading Destination for Free-to-play Multiplayer Titles Passes 23 Million Targeted Power Gamers; Announces Strategic Acquisition of New, Yet-to-Be Named Mobile Game on iOS and Android and Development Talent from Punch Entertainment

SANTA CLARA – September 19 2011 – Aeria Games, a leading destination for free-to-play online multiplayer games, today revealed more of its business successes by confirming it has surpassed 23 million dedicated power gamers worldwide. Led by seasoned executives from gaming, technology, internet, and financial sectors, the company has quietly gained significant momentum through its growing and active community, with an average of one million new, unique registered users every month. The California-based company has amassed a diverse portfolio of over 30 high quality online games and expanded its worldwide reach with presences in Europe, Latin America and Asia.  Aeria Games' latest acquisition is a new, yet-to-be named mobile game on iOS and Android, along with an internal development team, from Punch Entertainment, bringing its worldwide staff to over 250 people.

Aeria Games continues to be a global publisher of high quality online free-to-play games in North America, Europe, and Latin America. Its players enjoy access to a universal gaming destination providing deep, immersive online games accessible from PCs, browsers, tablets, and smart phones. The self-funded and privately held company is committed to supporting titles that cater to players looking for an engaging multiplayer experience with robust and active community support.

Rather than targeting the wide but shallow pool of casual gamers, Aeria Games focuses its expertise on delivering highly profitable freemium experiences to what it terms "power gamers"—hard core and medium core players who play as much as four hours per day.

"Our strategy of targeting highly engaged power gamers around the world and delivering high quality content and outstanding service is paying off with our steadily growing pool of tens of millions of gamers and our extremely strong average revenue per user," said Lan Hoang, Chief Executive Officer, Aeria Games. "As we move forward, we will continue to form strategic partnerships and grow our development teams while building and acquiring more engaging content to reward our dedicated power gamers."

Aeria Games hosts a diversified and growing portfolio of critically-acclaimed client and browser-based free-to-play titles from multiple genres including action, MMO, and shooters, to name a few. Noteworthy games include the MMO Eden Eternal, which released in June as Aeria's biggest month one launch to date, the popular MMORPG, Shaiya, the supernatural MMOFPS, Wolf Team, and the innovative , Grand Fantasia. Additionally, the company has recently formed a new mobile division that will produce products geared for smart phone users as well as complementary titles to its core PC network.

The newly acquired development team from Punch Entertainment joins Aeria Games' head office in Santa Clara, California to complete their yet-to-be named project in development, as well as produce new and additional titles.  Serving a global audience of power players, Aeria Games releases its titles in multiple languages including English, German, French, Spanish, Portuguese, Italian, Polish, Turkish, and Russian.

For more information on Aeria Games, visit aeriagames.com.
Next Article
While I am generally hard on the temporary modes as their short existence offers Riot little time for trial and error, I have to say that I re...
by Ragachak
BattleSouls is an online multiplayer action game, currently in its open beta stages.
by Abubakr
GBE Games, a global publisher and distributor of interactive online entertainment media today launched its first television show as part of a ...
by MissyS