Aeria Games Interview: New Partnerships & Games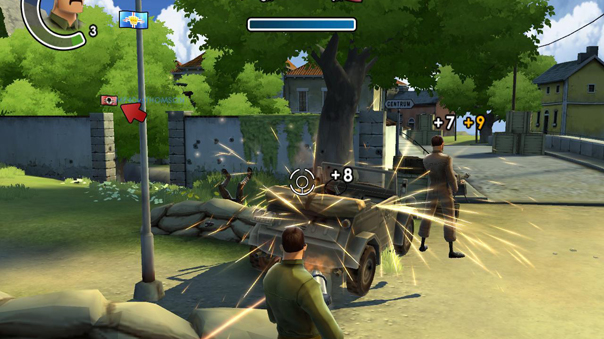 The past two months for Aeria Games have been particularly busy – the company has forged a new partnership to host EA's Play4Free games (starting with Battlefield Heroes), acquired Punch Entertainment and forged a new mobile gaming division, and has launched a new browser-based MMORTS, Golden Age. MMOHuts spoke with JT Nguyen, Chief Operating Officer (COO) of Aeria Games, to take a more in-depth look at Aeria Games' latest successes.

What led up to the partnership between EA and Aeria Games?

There was good synergy between EA and Aeria Games. From our early discussions, it was recognized that both sides were in synch with how to further capitalize on the exploding free to play online game business space. Of course, EA has fantastic content which we felt could complement our own portfolio of games. We've been extremely successful with how we've operated our business, which I think is what drew EA to us in the first place. They recognized that Aeria Games is very strong on monetization and has an industry-leading ARPPU, so it seemed like a great fit.

How do you plan to draw players into the EA titles as they are added to Aeria's portal?

Starting with Battlefield Heroes which we launched a few weeks ago, we will market the EA games both externally to new players as well as to Aeria Games' existing and growing user base of over 24 million distinct power gamers. The Aeria Games audience is very active and engaged, so we feel they will find and enjoy the EA titles when they come to play our games.

What kind of growth do you expect to see with the new business deals with both EA and Punch Entertainment?

Aeria Games has been kind of quietly operating and steadily growing, but we are now in a more aggressive phase of our business which is exciting for us. EA represents Aeria Games' first major distribution deal with a Western developer. We will continue to expand our portfolio with Western-developed content and are in discussion with a number of such potential partners. We established our first in-house mobile game development studio with the acquisition of the team from Punch Entertainment, which we're very excited about. We will continue to develop and publish mobile and browser games, whether in-house or externally.

Why does Aeria Games want to head into the mobile gaming market?

Aeria Games has a tremendously valuable user base of over 24 million power gamers. Our players like to play high quality and engaging games–whether on their PCs at home, or on their mobile devices while riding a train, or in the mall waiting for their significant others to shop. Further, our players are very versed of the free-to-play, virtual-item-transaction gaming model. Expanding into mobile is a natural extension as Aeria Games continues to grow. Our goal is to become the leading destination for free-to-play multiplayer games, whether the games are on the PC, browser, or mobile platforms.

Does Aeria Games still plan to appeal to less casual gamers in the mobile gaming market?

At least initially, our focus on mobile will be on hardcore to medium core games, which is the bulk of our players, all with a multiplayer focus. (The less casual mobile games that we have launched to date are mostly for test-marketing purposes.)

What kind of integration between MMOs and mobile devices would Aeria like to see?

We would love to see games that can be played across devices. For example: A player playing a PC client game can play a minigame on his smartphone to level up his character while he is away from his computer. He then brings the leveled up character back to the PC client game.

Aeria Games already shows a broad portfolio of game genres, but what kind of games would you like to add to diversify it further?

Our goal is to become the leading destination for free-to-play multiplayer games, whether the games are on the PC, browser, or mobile platforms. We're not looking for any particular type of genre to expand our portfolio; instead we look at opportunities to bring great experiences to lots of players with a good revenue model.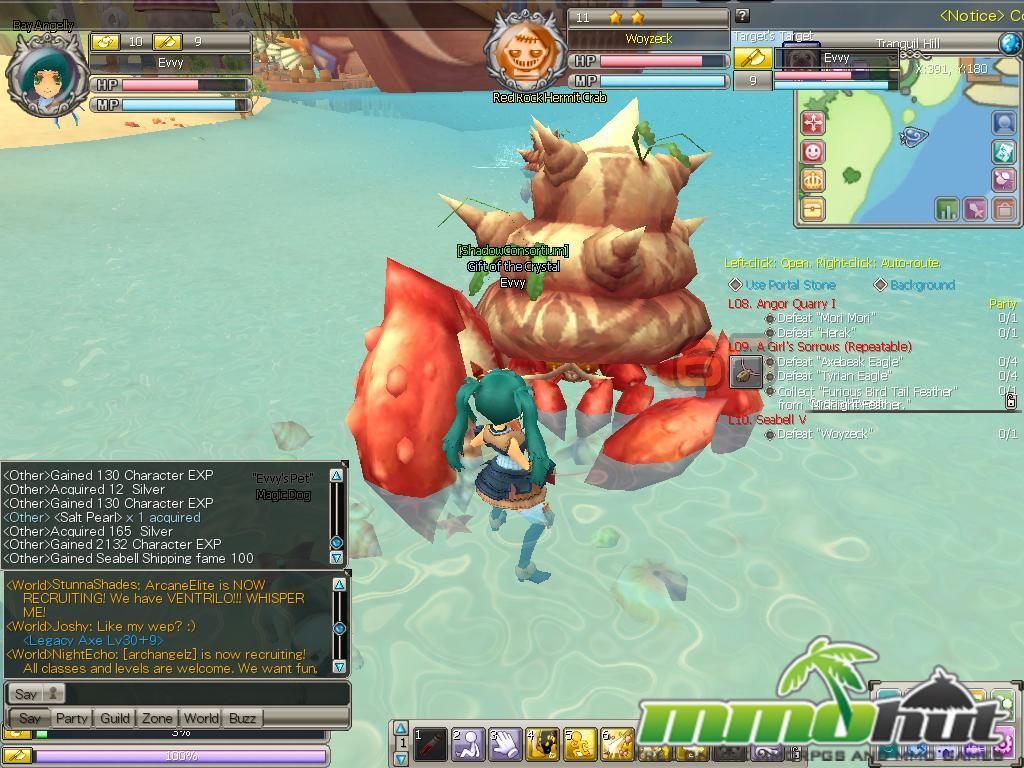 Eden Eternal Gameplay Screenshot

What do you do to encourage players to spend more time per day in game?

We select games with compelling gameplay, and we strive to create fun and supportive communities, backed with excellent customer service. We find that compelling in-game events and competitions help, too.

How do you keep your players involved, even when they're not in game?

We are increasing our communication efforts to our communities, including direct emails, newsletters, and updates. We also reach out with posts to our Facebook community.

What is the key into drawing new players into Aeria Games?

With the rapid growth of social media gaming in recent years, the potential audience for our games has expanded enormously. The key is communicating the benefits of our downloadable games, and showing that we have games for a wide range of interests, from more casual and anime-themed games like Eden Eternal and Grand Fantasia, to more intense fantasy and PVP games like Shaiya and Last Chaos, to action games like our FPS Wolf Team.

What is the biggest lesson Aeria Games has learned in the past five years in the North American market?

It's been an amazing five years for us. We have definitely learned a lot but also had a lot of successes, all of which we thank our loyal players for. I say this because the biggest lesson we've learned from has been how to balance the business needs with the player needs, with the latter being the anchor for us. We are extremely data driven in terms of how we operate as a business, as well as how we monitor and react to our player needs and behavior. This is of course common practice for online game companies but for Aeria Games, I think our ability to both anticipate and react timely to our players to ensure an engaging and robust experience has been what has helped us to stand apart from others.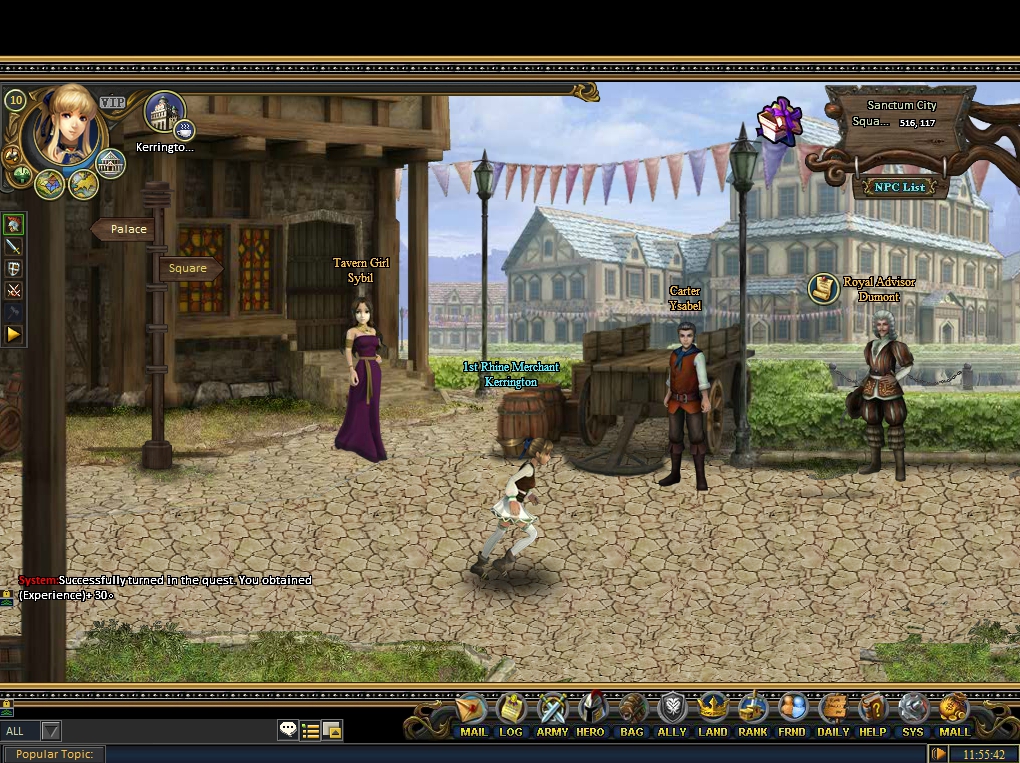 Golden Age Gameplay Screenshot

What do you feel Golden Age brings to the Aeria Games portfolio?

Well, off the bat, Golden Age is exclusive to us so the only place you can play the game is on Aeria Games, which we're extremely excited about as it's a great game. For those not familiar with Golden Age, it is an innovative browser game with refined gameplay, combining an expansive strategy game with roleplaying elements. It pushes forward the web Real-Time Strategy genre with upgrades in graphics, in-game systems, and player options. Golden Age has done well for us in the short amount of time since its launch, and we've got high hopes for it in terms of translating to another global hit for Aeria Games. We will have more exciting news to share about Golden Age in the coming weeks/months, but for now are focused on delivering a great game to our players.

What features may be in the works for Golden Age to make it stand out even more as a browser-based strategy game?

We have a number of projects underway to expand the game even further. We are working on the interactive RPG town, Sanctum City, where players receive quests from a motley assortment of NPCs or meet and greet other players using Golden Age's innovative avatar system in the town center. We also have real-time map data where players can boost strategy options with three map modes. This will help determine the movement direction of enemy troops and whether a castle is under attack, among other detailed map data. Last but not least, we have our Battlefield tournament system. Battlefield is a recurring in-game tourney where players can demonstrate their abilities without risking their valuable units and losing troops in the normal persistent world.
Next Article
Publisher Shanda Games International Europe updates the free to play action MMORPG Dragon Nest Europe with the brand-new Assassin class. The A...
by Mikedot
Wargaming, the leading free-to-play MMO developer and publisher, today announced the release of Update 8.7 for its MMO action game World of Ta...
by MissyS
The Aces Wild update deals new content and much-requested additions to the long-running and popular MMO TERA.
by MissyS